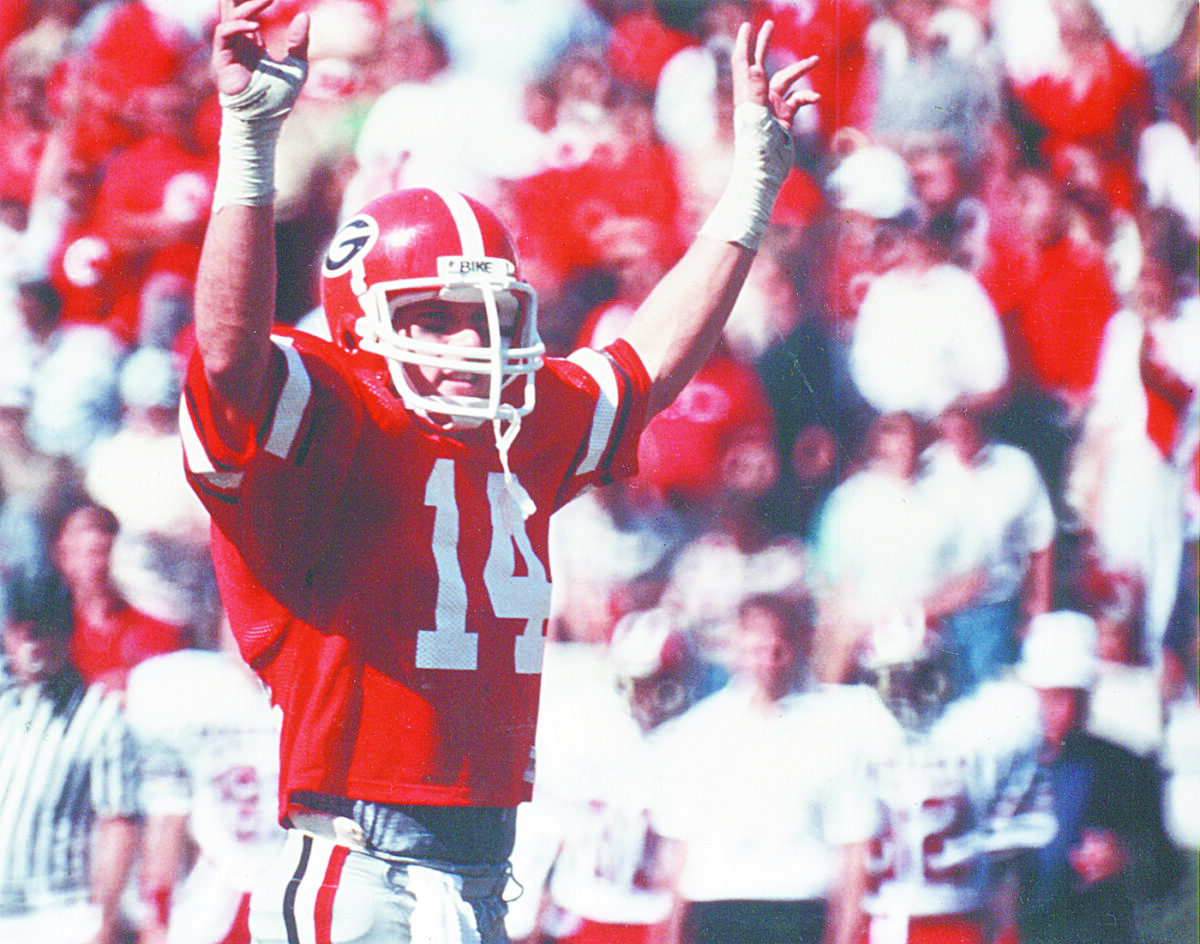 1. Vandy QBs – Georgia will have to prepare for two talented Vanderbilt quarterbacks. Both Ken Seals and AJ Swann have delivered in some big spots in their Commodore careers. Making that signal caller uncomfortable is a must for the Bulldogs – what a hot take that is! Can Georgia's defensive front dominate the line of scrimmage? The last two years, the Bulldogs routed the Commodores, rolling to a 62-0 victory in Nashville in 2021 and a 55-0 blowout of Vandy in 2022. A big key, complete domination by Georgia's defensive line. A lot of those guys – four first round defensive linemen – are playing in the NFL. It starts in the trenches and the Bulldogs 'big uglies' will be challenged to control Vanderbilt's O-Line.
2. Big SEC 2022 Wins – Vanderbilt picked up a couple of signature wins last season in Clark Lea's second year at the helm in Nashville. Vanderbilt had lost five in a row, including the aforementioned 55-0 loss to Georgia and a 55-3 blasting by Alabama. But the Commodores kept fighting and on November 12th pulled off a 24-21 upset victory at Kentucky. The next week in Nashville, with an 11 a.m. Central kickoff (sound familiar), the Commodores jumped on a sleepy Florida team and beat the Gators 31-24. Beating two SEC East foes was a big step forward and a point of pride for the Commodores, who will have the two-time reigning national champions in their crosshairs Saturday.
3. Terry Hoage – In 1982 and 1983, Georgia's magnificent All-American rover Terry Hoage had two of his greatest games against Vanderbilt. The 1982 Commodores, who posted an 8-3 regular season, were led by All-SEC Quarterback Whit Taylor. Hoage hauled in three interceptions, keying a second half rally in a 27-13 Bulldog victory that improved Georgia to 6-0 on the campaign en route to a perfect 11-0 regular season and third straight SEC championship. Larry Munson said "All day long, Hoage, Hoage, Hoage." The following year in Nashville, Vandy had another outstanding quarterback, Kurt Page. Listening to the master in our living room in Statesboro, the Bulldog Network somehow got knocked off the air, right as Bulldog tailback Keith Montgomery was off to the races. I immediately began scanning the dial and somehow landed on the Vanderbilt broadcast, guessing it was WLAC 1510 out of Nashville, to find out Montgomery had scored. I think it was a 30-yard scoring scamper. No more than a minute of two later, the Bulldog Network and one of my favorite heroes, The Mighty Munson was back. Georgia was 5-0-1, ranked in the top ten and trying to hang on. Vandy had a receiver break open in the back of the end zone, but it was Hoage to the rescue, narrowly tipping away what looked like a "cinch touchdown.' It was an epic call that had us all nervous and hopeful. "Somebody got up in the air with a great leap …. Terry Hoooooaaage, Hoage got up in the air …" On the next play, Gary Moss came up with an interception and the Dogs escaped.
4. Tough Road Ticket – Georgia has always traveled well to Nashville to watch the Bulldogs play Vanderbilt. On the last two trips, it's been next level, with an estimated 75-80 percent of the crowd (minimum) in red for Georgia 2019 and 2021 victories at Vandy. With construction projects going on around the stadium and fewer seats available, this ticket has been a hot one on the secondary market. The way the schedule has set up here of late in odd numbered years – of course all that will be changing soon – Georgia has had an advantage playing at Vandy and what is now Hyundai Field in Atlanta, having more fans in a road game than the home team. By a lot.
5. Music City – Nashville is a great city, Music City USA, the home of country music and great night life. Any night of the year, you can make your way down Broadway, duck into Legends, The Stage, The Stand, Tootsie's Orchid Lounge and so many more Honkey Tonks and hear tremendous music from that next aspiring star. The same can be said for some of the lounges at Nashville's better hotels. Hopefully the Red and Black will be out in full force and celebrating – likely with a few bachelorette parties – another Georgia victory at Vandy.