Today's Contents – Click to Read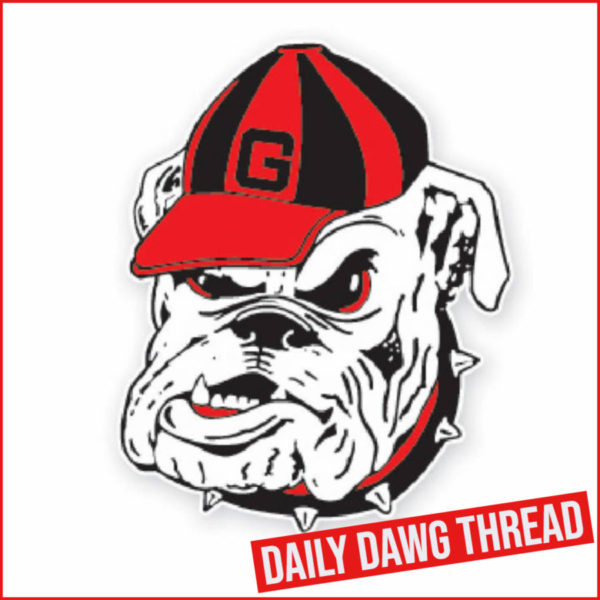 ---
WTENNIS: Alee Clayton Qualifies in Singles and Doubles at ITA Southeast Regional
Senior Alee Clayton and the duo of Clayton and Lea Ma advanced to the main draw of the ITA Southeast Regional, after an exciting day of tennis in the Sunshine State.
In the morning, the tandem Clayton and Lea faced off against Stetson's Di Francesco and Cohen. The two teams battled back-and-forth, and the Bulldogs came out on top! Clayton and Lea defeated Di Francesco and Cohen 8-7(2) and clinched their spot in the main doubles draw.
After a first-round bye, Clayton took on Mercer's Francesca Franci. In a tight contest, the senior from Huntsville, Ala., defeated the Franci in straight sets, 7-6(4), 6-4, to earn a spot in the main singles draw and cap off a remarkable start to the ITA Southeast Regional for the Bulldogs.
"Today was an encouraging start to the weekend," said Georgia associate head coach Drake Bernstein. "Mai left it all out there and competed from start to finish all day. She had her back against the wall for most of the second match and continued to play tougher and tougher. She continues to make strides week after week."
"It was terrific to see Alee qualify in both singles and doubles (with Lea) today. In her senior year, she's really dedicated herself to enjoying the game and making the most out of every day. I couldn't say enough about what she does for our team day in and day out," Bernstein said.
The Bulldogs will continue action at the ITA Southeast Regional, Friday, Oct. 15, when the main draw kicks-off.
ITA Southeast Regional
Singles
First Round Qualifying
Alee Clayton – Bye
Mai Nirundorn (Georgia) def. Carina Sommer (FAU) 6-1, 6-3
Second Round Qualifying
Gia Cohen (Georgia Tech) def. Nirundorn (Georgia) 6-2, 4-6 (10-7)
Alee Clayton (Georgia) def. Francesca Franci (Mercer) 7-6(4), 6-4
Doubles
First Round Qualifying
A. Clayton and L. Ma – Bye
Second Round Qualifying
A. Clayton and L. Ma (Georgia) def. Di Francesco and Cohen (Stetson) 8-7(2)
Today's Contents – Click to Read
---
Jump To Comments