Jump To Top of Page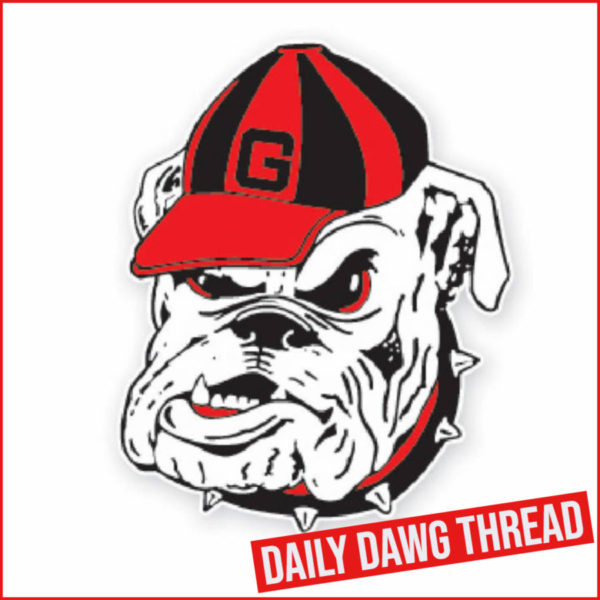 MGolf: Connor Creasy paced Georgia with a seven-under 64 at the Ka'anapali Collegiate Classic
Graduate student Connor Creasy paced the Georgia men's golf team with a seven-under 64 at the Ka'anapali Collegiate Classic, helping the Bulldogs end day one in second place on Thursday at the Royal Kā'anapali Course.
Creasy finished 18 holes on the par-71, 6,700-yard layout shooting his best individual round during his collegiate career by a stroke, ending the day tied for second. Graduate Ben van Wyk joined him in the top-10 on the individual leaderboards, carding a five-under 66 which tied him for eighth. Georgia shot an 18-under 266, four strokes behind first-place Liberty.
"As a team, they all played well," head coach Chris Haack said. "To have your high score be a two-under and kicking out a 69 is a good sign of the team effort we were hoping to see. That's ideally what we want – all five guys in the hunt."
The team had a combined total of eight holes over par, with Creasy and van Wyk shooting par-or-better on all 18. Creasy finished the day with the third-most birdies of any player, while van Wyk had the second-most pars in the field.
"Connor got off to a strong start and continued to play steady all day long," Coach Haack said. "He kept adding on a birdie here and there, and when I saw he birdied his last hole to shoot 64, I thought to myself, 'Man, that's awesome.' It's great to see him play well out here."
Buck Brumlow has continued his stellar play during his junior season, shooting under par for the seventh time in 10 rounds. The Cartersville native carded a three-under 68 to place him tied for 19th on the individual leaderboard with teammate Camden Smith. Smith, a freshman, shot par-or-better in 16 holes during his Bulldog debut.
"To shoot 68 in his first round of collegiate golf, that's a pretty good start to Camden's career," Coach Haack said. "I told him, 'Just try to keep it as simple as you can to continue playing that well.' We're proud of him and excited to see him continue to represent us well."
Beck Burnette had the best round of his Bulldog career as well, earning a two-under 69. The graduate student shot six birdies during the opening day of the tournament, tied for the fourth-most in the field.
JT Herman and Carter Loflin are competing as individuals, and both shot four-over 75 on day one. Each had solid play on the front nine holes but struggled on the back nine, posting scores of three-over and four-over on the back half respectively.
---
WTennis: Bulldogs Fall at Pan American Games, ITF Tyler 80K
After winning her opening match in the round of 32, junior Mell Reasco fell 6-4, 6-0 against Julia Riera in her singles round of 16 match at the Pan American Games on Wednesday.
Representing Ecuador as the No. 15 seed in the draw, Reasco opened the first set strong as she jumped out to an early 3-1 lead. The set turned into a back-and-forth exchange of games as the score lined up at 4-4. Trailing at 5-4, Reasco pushed to stay alive but fell late in the set 6-4. In the second set, Reasco pushed to spark a run but ultimately fell 6-4, 6-0 to Riera. Reasco will continue her run in the Pan American Games as she teams up alongside Ecuador teammate Camila Romero in the women's doubles quarterfinals against Laura Pigossi and Luisa Stefani (Brazil) on Thursday.
Back in Texas, sophomore Alexandra Vecic opened up action in the ITF Tyler 80K on Wednesday as an automatic main draw bid.
Facing off against the No. 2 seed Kayla Day, Vecic sparked momentum after an early 3-1 deficit as she leveled the set at 4-4. Pushing the set to 6-6 and forcing a tiebreaker, Vecic held on to secure a 7-6(5) first set victory. Heading into the second set, Vecic opened up with another 3-1 deficit as she fought to stay alive in the set. Despite picking up another game, Vecic fell in the set 6-2 as the match leveled out at one set apiece. In the third set, Vecic trailed 4-1 nearing the midway point. Despite a late effort earning her another game, momentum swayed as the set leaned opposite in favor of Day as Vecic fell 6(5)-7, 6-2, 6-2.
---
Photo Gallery: Georgia vs. Florida 2022, 2021 and 2019
Watch a fullscreen slideshow
HERE.
---
Jump To Today's Discussion Thread