Jump To Top of Page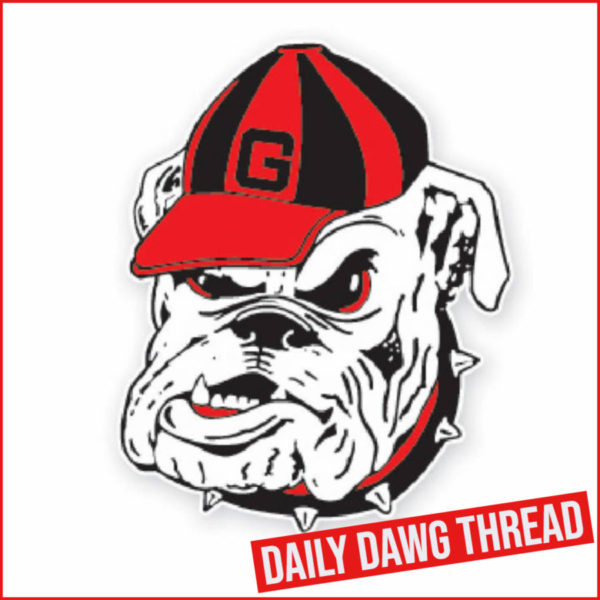 Georgia vs. Florida 2023: Photos, Stats and Video Highlights
Watch a fullscreen slideshow
HERE.
Team Stats
Video Highlights
---
-From Football Writers Association of America
Top-ranked Georgia won its 25th straight game and remained atop the poll after roaring past Florida. This week the Bulldogs are followed by the next four teams of a week ago- idle Michigan and then Ohio State, Florida State and Washington, who all won conference road games on Saturday.
No. 6 Oklahoma wasn't so lucky, falling from the ranks of the unbeaten in Lawrence with a loss to the unranked Jayhawks, 38-33. It was KU's first victory over the Sooners since 1997 and caused Oklahoma to drop to No. 10 this week.

No. 7 Texas, with a back-up quarterback, held serve by beating BYU in Austin. Oregon claimed the No. 6 spot after posting a statement victory by blasting previously ranked No. 13 Utah on the road.
Alabama was idle and still moved up a spot to No. 8, and Penn State survived Indiana's bid for an upset, also moving up a spot to No. 9.

The only other major development in the poll was No. 11 Oregon State losing at Arizona and tumbling to No. 16. Louisville returned to the poll at No. 15 as Utah dropped out.

The SEC led all leagues with five teams, followed by the Big Ten and Pac-12 with three each. The ACC and the Big 12 had two teams each. Independents had one.

THIS WEEK'S SCHEDULE:No. 14 Missouri at No. 1 GeorgiaPurdue at No. 2 MichiganNo. 3 Ohio State at Rutgers No. 4 Florida State at PittNo. 5 Washington at USCCal at No. 6 OregonKansas State at No. 7 TexasNo. 13 LSU at No. 8 AlabamaNo. 9 Penn State at MarylandNo. 10 Oklahoma at Oklahoma StateTexas A&M at No. 11 Ole MissNo. 12 Notre Dame at ClemsonVirginia Tech at No. 15 LouisvilleNo. 16 Oregon State at Colorado
ABOUT THE FWAA-NFF SUPER 16 POLL
:The FWAA-NFF Super 16 Poll was established at the conclusion of the 2013 season by long-time partners, the Football Writers Association of America (FWAA) and the National Football Foundation (NFF). Voters rank the top 16 teams in the NCAA Football Bowl Subdivision, and the results will be released every Sunday of the 2023 season; the individual votes of all members will also be made public. The first regular season poll will be released on Tuesday, Sept. 5 (to account for Labor Day games), and the final poll will be released Sunday, Dec. 3. The pollsters consist of FWAA writers and College Football Hall of Famers who were selected to create a balanced-geographical perspective. The poll utilizes a computer program designed by
Sports Systems
, a
TicketManager
company, to compile the rankings and the Cody Kellner Points Index to publish the individual votes.
---
Jump To Today's Discussion Thread