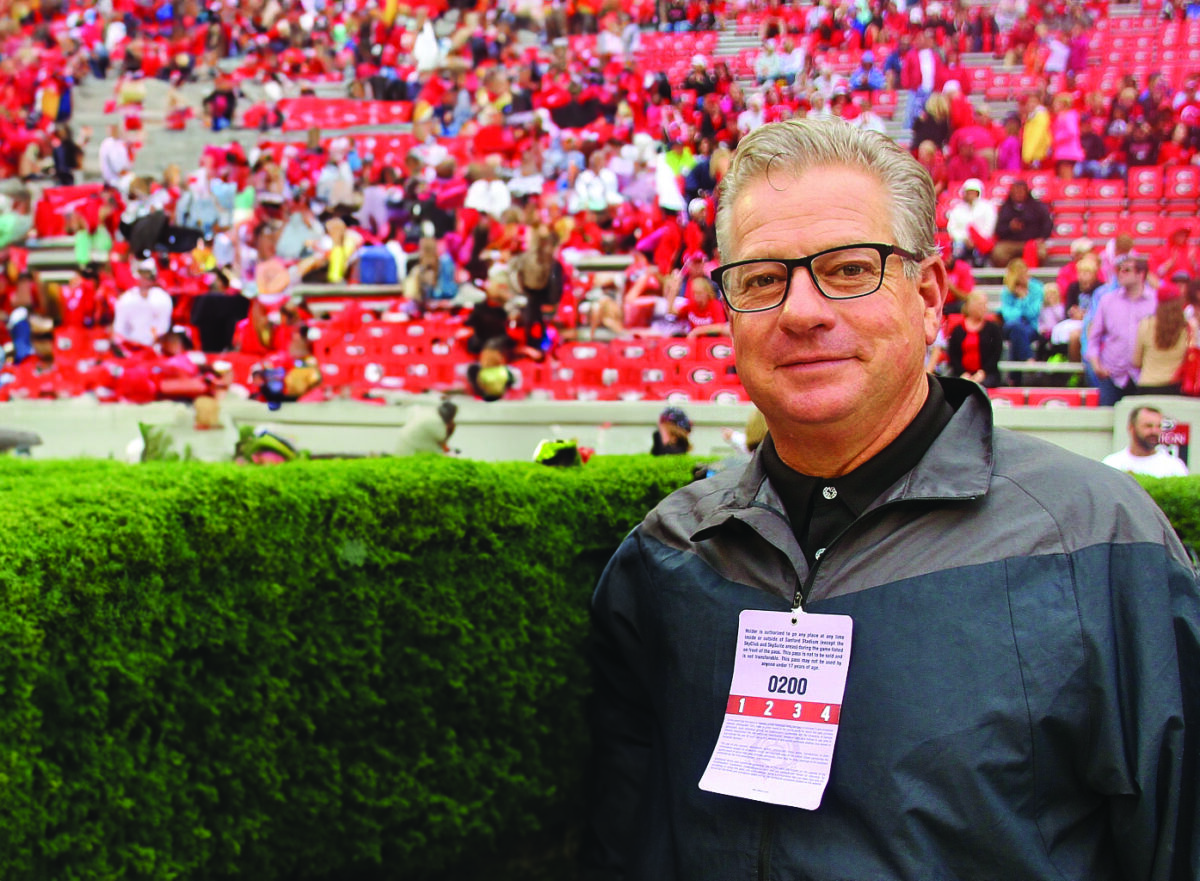 Offensive Player
Tate Ratledge – The redshirt sophomore from Rome, Georgia standing 6-6, 320-pound led an offensive line during a "fat moving" exercise Saturday against the Florida Gators. Tate has the right attitude to prepare for what he had to face Saturday in Jacksonville. Florida boasts two of the fattest defensive lineman in all of college football, and even though they couldn't wear a Georgia jersey they are tough when they fall down. Tate let an offensive line that protected Carson Beck as well as clearing the lanes for 171 yards rushing. At the end of the game, it was great to see Tate and his mullet in the crowd with the Georgia faithful. Keep that attitude Tate, our opponents are only getting bigger.
Defensive Player
Tykee Smith- The Bulldogs have a very special defensive back from Philadelphia in Tykee Smith. The senior defensive back had a terrific game against the Gators. Six tackles with four solos and one tackles for loss of two yards, as well as one break up clearly makes Tykee an easy pick for player of the game on defense. The senior DB is a leader in a very talented secondary. Tykee's play will be a key factor along with his other DBs in the success of Georgia the rest of the season. Missouri, Ole Miss and Tennessee pose a huge threat to the Bulldogs through the air. Tykee and the rest of the secondary must play at a high-level in order to win and three-peat. We need his leadership and his incredible play as he can save the day.
Special Teams Player
Brett Thorson – The Thunder from Down Under, the awesome Australian what other great names do we have for Bret Thorson besides Thunderstick. Brett was a special teams player of the week this week with three punts inside the 20-yard line that flipped the field back on the Gators. In a season where Thorson has not been used as much, he came through like an experienced veteran Saturday. As we start our final three SEC games with Missouri, Ole Miss and Tennessee. Thorson will be an important part of where our defense can start and how aggressive they can become. Brett is a valuable part of this team, even though he doesn't get as much use. But Kirby likes them on the sidelines, that means the O is doing good.
UNSUNG DAWG OF THE WEEK
Our unsung hero for this week is a bevy of young players that popped in the game and made their mark and their first Gator game appearance. Joenel Aguero had a blocked punt, which is the biggest factor of the freshman. Sophomore Jalon Walker on Defense created a turnover opportunity with a powerful rush off the offensive right side. Freshman linebacker CJ Allen also had a big game. If we throw in Peyton Woodring and his consistent kicking, we've got quite a freshman class. I like that they go unnoticed because we need unsung heroes from here on out.