Jump To Top of Page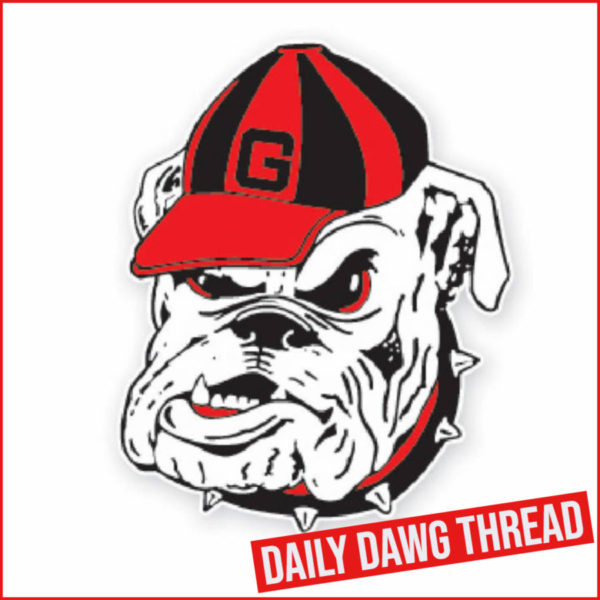 WGolf: Jenny Bae will make her LPGA debut in the Portland Classic this weekend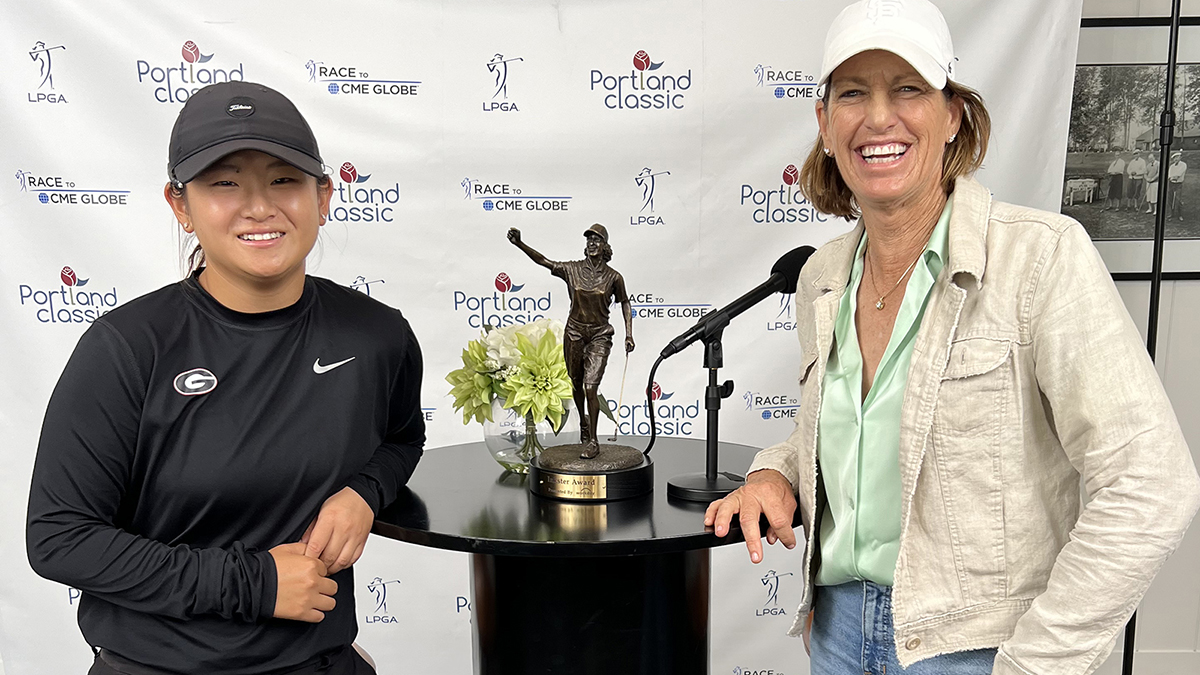 "Just being able to have the opportunity to participate in this tournament is a huge accomplishment for me," Bae said. "I think I'm just going to go out there and try to enjoy myself as much as I can. I think as expectations go, I'm just going to go out there and try my best on every hole and shot that I have."
Bae earned a spot in the field by virtue of winning the 2023 Juli Inkster Award presented by Workday, which is given to the nation's highest ranked Division I women's golfer completing her collegiate eligibility.
In her final season with the Bulldogs, Bae notched eight top-5 finishes in 12 tournaments and posted the best season stroke average in school history (70.75). She recorded a pair of victories and en route to doing so produced the best two tournament scores ever by a Bulldog – 16-under at the Illini Invitational and 13-under at the NCAA Athens Regional.
Inkster is a World Golf Hall-of-Fame member and LPGA legend who was a three-time All-American at San Jose State between 1979-82. She elected not to turn professional until finishing her four-year commitment to her school, winning 17 individual titles during her college career.
"It means a lot to get this award, and especially be sitting next to the legend, Juli Inkster," Bae said in a media session with Inkster on Wednesday. "I really, really have to thank you for this and Workday for sponsoring this tournament. I mean, really it gives me a great start to my LPGA debut and also brings out my confidence going in and finishing up the remaining of the Epson Tour season, too."
After earning All-America honors for the third straight year and graduating from the University of Georgia in May, Bae moved to pro ranks as a member of the Epson Tour, the official developmental tour of the LPGA. Her initial tournament was nothing to remember, missing the cut at the Inova Mission Inn Resort & Club Championship on the weekend after the NCAA Championships.
Since then, Bae's success has her poised to join the LPGA on a full-time basis in 2024. She recorded back-to-back wins at the Hartford HealthCare Women's Championship and Twin Bridges Championship in July. Bae did so in dramatic fashion, capturing the titles in sudden-death playoffs. Those victories vaulted her all the way to No. 4 on the Epson Tour's money list for 2023. The top-10 golfers on the Tour's season-ending earnings ledger secure their LPGA status for the following year.
"She's done a great job," Inkster said. "(She's) won two tournaments on Epson Tour. I think she knows what she's doing. I think Georgia really prepared her for the next stage. But also right now it's maybe a little overwhelming, but it'll settle in. The main thing is right now I'm sure she's trying to soak in everything, play in everything, practice, but my philosophy you is really need that time to get away from the game and have other outside activities that keep your mind fresh.
"I'm just looking forward to following her career and achievements," Inkster added. "She's off to a great start."
Bae will have a familiar face by her side this weekend as Georgia coach Josh Brewer will serve as her caddie.
"Josh has always been that type of person in my life where I can almost call him my dad," Bae said. "I can almost call him one of my favorite people and most important in my life."
Brewer has caddied for Bae several times, most notably during her runner-up finish at the 2023 Augusta National Women's Amateur. She shot 2-under 70 in the final round at famed Augusta National – the low score of the day – and tied world No. 1 Rose Zhang before falling on the second hole of a playoff.
"When he caddied me for Augusta National twice, I think it really calmed me down, especially the second year in the final round. I was shaking. I was like, I'm very nervous. He was like, 'You know what? It's just a golf course. It's greens and tee shots. You're just going to do what you do and everything else will take care of itself.
"Throughout every round he's been with me all he does is try to make me laugh, eat, goof off," Bae added. "I think that's one the key things for me, because I think I make the sport just as hard as it already is. Having that type of role model and person in my life it's super, super important."
Bae will tee off at 3:48 p.m. ET on Thursday and is paired with Emily Kristine Pedersen and Jaravee Boonchant, the 2021 Inkster Award winner. Live scoring is available via lpga.com.
---
Jump To Today's Discussion Thread