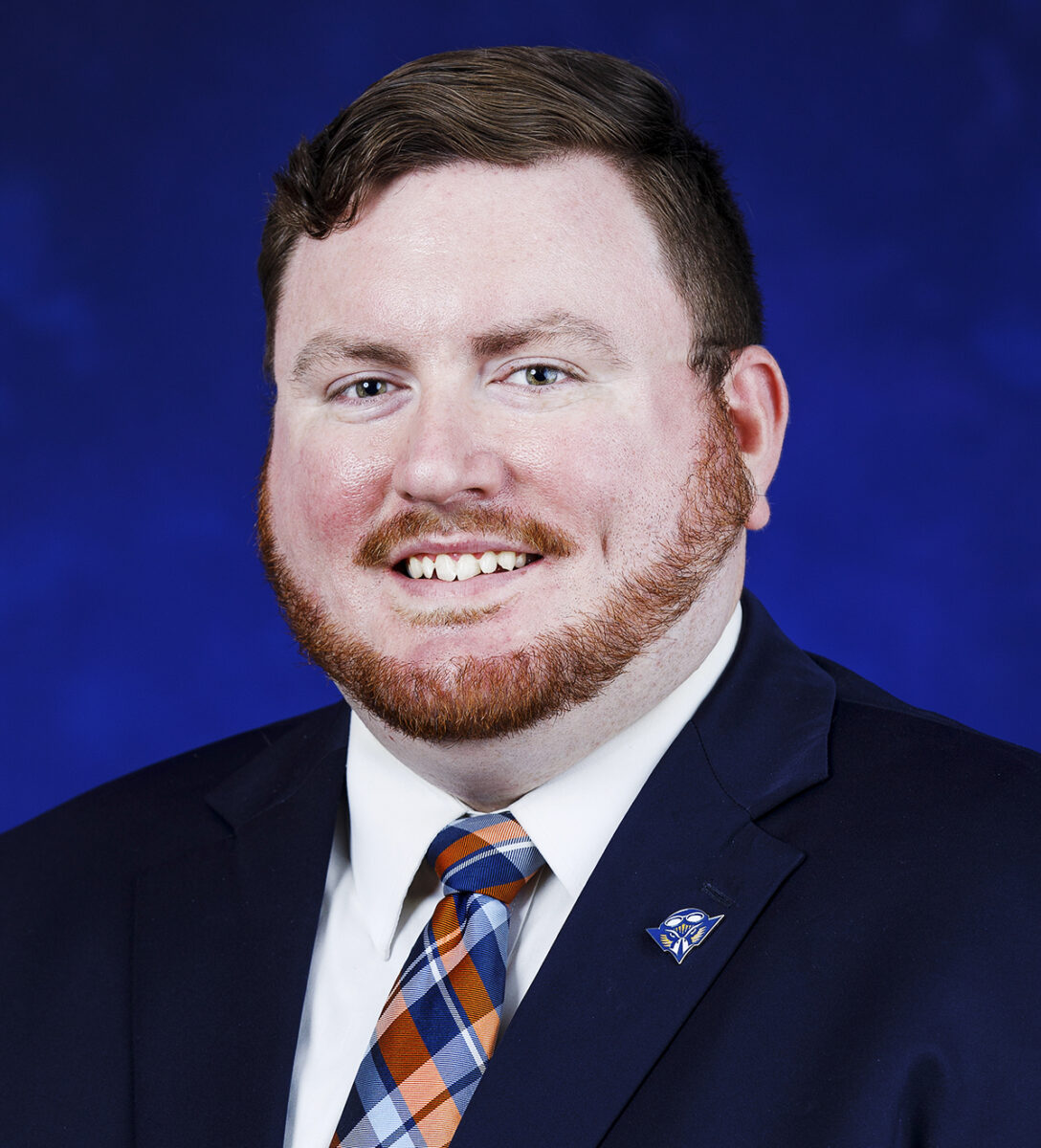 Alex Boggis, a UT Martin graduate who has worked in the Skyhawks Sports Information Office since 2012 is kind enough to lend us his insights into Saturday night's season opener. Boggis works with several programs at UT Martin and is the official statistician of the Ohio Valley Conference Men's and Women's Basketball Tournaments. He was also the official statistician of the 2014 Women's Final Four in Nashville. Boggis and his wife Tiffany are the parents of two children, Liam and Emma Grace. We thank Alex for his outstanding work.
Can you talk about the job Coach Jason Simpson has done at UT Martin?
He has really transformed our program into a competitor in the FCS ranks. Before he came to UT Martin, we weren't even competitive in our own conference. UT Martin had only won 20 combined conference games in the 14 seasons prior to him coming to campus in 2006. Since then, the Skyhawks have gone 82-47 in league play, won three titles (including back-to-back) and picked up 107 total victories. If it wasn't necessary for our athletic budget to play FBS programs all the time, his overall record would be even better because we have had to play 27 FBS opponents during his tenure.
What has been the key to the great success of the program these last two years?
We have built a good culture of bringing in freshmen, redshirting them, and then really seeing them flourish when they become upperclassmen. The last two championship teams have been veteran teams with a lot of "program guys" while adding the right FBS/JUCO transfers to fill the talent gaps.
What are the goals for UT Martin this year?
The goal is to win a third straight conference title. Solidifying the quarterback play will probably be the biggest puzzle. There is a quarterback battle between graduate transfers Kinkead Dent (Ole Miss) and Matt Myers (Buffalo) which is still up in the air.
Who are some players to keep an eye on Saturday night?
Daylan Dotson (DE) is a legit prospect that has gotten some offseason buzz. Running back Sam Franklin is explosive, and we feature two veteran offensive tackles in Gavin Olson (LT) and Lamar Morgan (RT)
What is your take on Georgia?
We obviously know they are the back-to-back FBS national champions with a big group of talented players returning. Tray Scott was on our staff for a couple years, so he is definitely familiar with our system.
Is the team excited about coming to Athens?
Our players are really excited about the opportunity of seeing how they matchup against one of the nation's premiere programs. Our players know that this is a chance for them to get their names out nationally, playing in front of additional scouts, while also experiencing a new venue which they have never played before.
What do you love best about college football?
The fan support and pageantry of college football is awesome, but seeing how the players grow and develop from year to year is rewarding. When you can look back and see a guy that might have sat and waited his turn for two years, come in, win a job and make plays on Saturdays, that is a fun experience.