Jump To Top of Page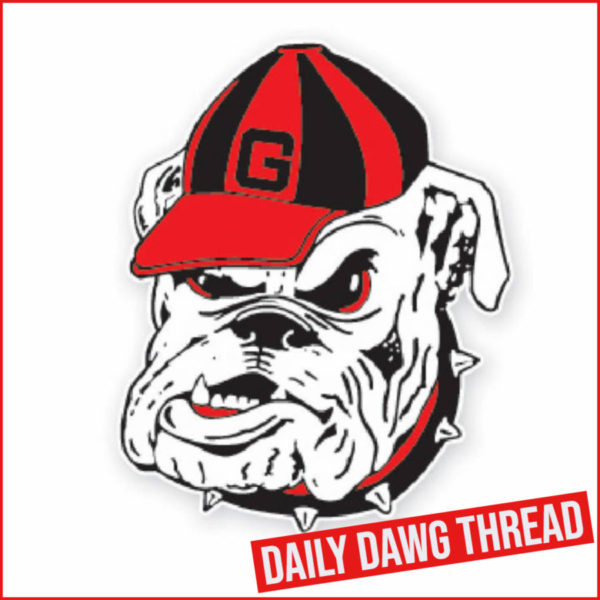 Video/Transcript: Kirby Smart's Tuesday Press Conference
On how practice has been this week…
"Better today than yesterday. It's good."
On the defensive scheme decision-making process, approach to defending Spencer Rattler…
"You'll carry a game plan to do both pretty much against every quarterback. Maybe just a traditional pocket guy that nobody moves, which doesn't exist anymore really. We call them statues that just don't play with those guys anymore. You wouldn't have a lot of alternative rushes for them, but the guys we play nowadays, you have to have a rush plan to do multiple things. You base that on situations, score, down distance, coverage. A lot of things go into how you rush the quarterback."
On Roderick Robinson's progression…
"He got the spring ball to learn, figure some things out. We've caught speed and he's had an opportunity. We've had some injured backs, and he's been healthy. I've seen him mature. He's very bright. I think he has good vision. He continues to improve in picking up his pass-pro. He should be a weapon at doing that because he's big and physical, so he should be able to do that. That's something that all freshmen go through in which they have to learn that. They have to get comfortable picking up blitzing backers at our level. It's not something that they do at their level. He continues to improve and I'm proud of the work he's done."
On the impact of not having Ladd McConkey play…
"We have guys that have similar skill sets, but they don't have the experience. We've got guys capable of filling the void left by Ladd, but we don't have guys with the experience in this offense. Two years, 15 games a year, 30 games of experience is just immense, so that's the part we missed. As far as his availability? He hasn't been available. I mean he's been injured. He's trying to come back and we're trying to figure out all we can do to speed that process up."
On David Daniel-Sisavanh's contribution to the team…
"He's very instinctive. He's got good speed. For two years he's come in in situational football. I mean Dime he's played, third down he's played, late in games he's played. He has played well, and he has had some really big hits. He had a hit against Oregon last year, it was a good hit. He had a hit against South Carolina late in the game. He has shown up and played when asked to, and he's played on special teams. He is a product of development, growth, intelligence, and persistence."
On the missing impact of Darnell Washington and Broderick Jones…
"I don't know that the Broderick effect is anything relative to the Darnell effect. Obviously, they are two different players. We have two different guys, or really multiple guys filling in the shoes of those guys. Darnell is just different. He is a generational player. You may not coach a long time and have somebody that size and that physical at that position. Broderick was more pass-pro, he was elite at pass-pro. He was a really good athlete. He could pull and run, get in space, do a lot of things, but I feel like our tackles now can do those same things, so it is not as big of a difference. I'm not talking about ability but I'm talking about in the run game, it's not as big of a difference in the tackle and the tight ends."
On the placekicking competition status…
"There's a competition for everything. It's hard. Within a week, we get maybe 10-12 kicks a week. We're talking about 11 on 11, not off on their own so we chart it. We keep up with it. We monitor it. We put weight on the preseason camp, and I got a lot of confidence in our kicker. I got a lot of confidence in both of our kickers. Both our kickers are our weapons."
On Javon Bullard, Austin Blaske injury updates…
"Blaske is working his way back. Might be available. He is one of the toughest guys I have been around, so he is trying to speed up that recovery and make himself available for this game. Javon is still a non right now. He's out there at practice but he wasn't able to do a lot."
On how to become a smarter football observer…
"I'd join a staff of an SEC program. I don't really know what you're asking. If you want to be a better football coach, then go be around football coaches. If you want to understand football better, then get in the tunnels and the dark sports of the organizations and watch it and learn it. Is that what you are asking? Football in general, I don't think you can learn it on twitter, and I don't think you can learn it on TV. It's scary what people think they know."
On coaches he has studied…
"I just worked. I respect coaches, and I love to learn from them. But I don't study them. I don't go out and say, 'What's his win and loss record.' You learn from the people you work for. I spent a long time working for some really good coaches in Bobby Bowden, Coach [Mark] Richt, my dad, Coach [Nick] Saban. You emulate those that you work for, and you admire most."
On what goes into decisions with the coin toss…
"The biggest thing is the weather. There was a concern of rain, so you want your possessions to be in non-inclement weather. So, if there is a chance, we have to make a decision based on that. Wind, sun – those are the biggest factors. You could say they are not a factor because you're both going to have to play both directions, right? But it's just a matter with which one you want to start out with, and I think trying to get momentum and field position sometimes in a game can sometime impact the game."
On Shane Beamer's comments about Tyler Simmons' offside called in the 2018 National Championship game…
"I mean I was over it after it happened because I just assumed they made the call that they saw and felt confident about. In all reality, it should have come back anyways because they had people moving before the snap. So, it wasn't a matter of if he was onside or not, the movement pre-snap should have negated the play. It's something we've worked hard on."
On if he was pleased with the personnel usage in the first two games…
"I didn't have pre-set notion of what it should be or shouldn't be. I certainly would like to get more players playing time, therefore when they do play, they can lean on the experience of their game time. It concerns me that we haven't played as many snaps with our starters. That's a concerning thing because you are going to catch a hot game where you are playing 80 to 90 snaps. That's what we condition all summer for. That's what we condition in practice for. That's what we work really hard for. So, the concern is on the ability to play as many snaps as it takes. Am I happy that some of those guys got to play and have that experience? Absolutely. They've worked their tail off, and they need it. They need a lot more."
On the biggest challenges for the secondary against Spencer Rattler…
"Poise and performance. He is going to hit some plays, hit some shots. That's what he does, and he does it well. Playing the ball in the deep part of the field is the number one characteristic of a defensive back. If you have that flaw, it can be fatal, and it tends to show up in games like this because he is going to get opportunities. He is going to throw the ball down the field. They have big, physical, fast wideouts. There is a reason why they are third or fourth in the country in passing yards. It's because he throws the ball extremely well. He sees the field extremely well. He can throw the ball to all parts of the field, and he is throwing it to people who can do something with it after they catch it. It's going to be a big-time test for our secondary to play the ball int he air or tackle the man on the ball after it is caught."
On if he is ready to narrow down the rotations at cornerback…
"It will be based on the practice week like right now. We are out there practicing. we're shooting balls out of jugs, throwing deep balls, throwing balls all over the yard, getting extra throws, getting extra scrambles. We're judging how guys play. We're trying to simulate what may happen in the game, and we're going to play the guys that do the best job in practice whether that's five guys or two guys."
On his assessment of Andrew Paul's return from his knee injury…
"Just that. He's continuing to make his way back. He's feeling his way through it. He has not really but loose. I think we would tell you that he is feeling his way through contact and trying to get used to it. He hasn't really had a lot of opportunities. He's had a few, but with Kendall [Milton] coming back, it's been a little more limited. I think he is a young back that is still getting his confidence back. He's flashed and had some really good runs in camp, and I'm hoping that we get to see more of him so he gets to do that."
On adding Warren Brinson and Jordan Hall to third-and-long situations of defense…
"I think it's really by series. Relative to who's playing, you may have seen one or the other. But, if Warren plays a lot of snaps, then it's Jordan to be fresh. And if Jordan plays a lot of snaps, then it's Warren. It's interchangeable. No rhyme or reason. They both are very capable, both very athletic. It's just trying to keep fresh guys in there."
On if Dillon Bell will continue to be used in the backfield…
"We'll always have the element whether it's he or [Mekhi] Mews. Guys that can line up in the backfield and do it. That's always going to be there. We have backs capable of doing that too when they are 100-percent healthy. So, I don't know if I can answer that. Will we keep it there? Probably depends on how many wideouts are healthy. What we have week to week – what the game plan is. But I'd certainly like to."
On Kamari Lassiter's performances in the first two games…
"Really good. Leader. Solid. Tough, physical tackler. He's confident. Playing really well, really hard right now. I just like the way he goes about his business. He practices like a pro. He does his walkthroughs like a pro. He takes his notes like a pro. He's just very driven and focused."
On if he addressed South Carolina's former home win streak record with the team…
"No, I wouldn't want to give B-Mac [Bryan McClendon] and Will [Muschamp] the pleasure."
On Coach Muschamp's insight on South Carolina…
"I can't answer that good. I know that he helped with the offensive staff in terms of coaching the coaches and giving input about the kids he knew about – maybe he recruited them. I was actually not in on that meeting. I was over with the defense when he gave the personnel report, but I know he did do that. I don't know what kind of insight he had."
On how many takes he took for the 'Regents' commercial…
"I don't remember. It was shorter than I thought it would be, but it was more difficult than I thought it would be in terms of keeping my composure and not laughing."
---
Video/Transcript: Smael Mondon and Kamari Lassiter Interviews
On the awareness that anyone can beat anyone on a given day…
"That's kind of something we always know. Anyone can beat anyone on a given day. That's why you've always got to put your best foot forward and prepare the best you can."
On South Carolina's offense…
"They've got an athletic team. Spencer Rattler – a quarterback we saw last year – has a really talented and big arm. They've got physical, fast receivers and some good backs."
On the defense's preparation with or without Javon Bullard…
"I don't think anything changes, really, because whoever's behind Javon has been working just as hard as he has. It's a next man up mentality. I know whoever's going to step up in his place if he's not ready will be able to go out there and play to the best of their ability."
On his relationship with Jamon Dumas-Johnson…
"On the field, we are taking a bigger leadership role since we're kind of the older guys on the team now. Last year, we were just coming in, trying to learn everything, and getting our feet settled. I think now we are taking on more of a leadership role. Off the field, we've been tight since we first came in here, so nothing has really changed. We got closer, if anything, over the years."
On what stands out about the South Carolina passing offense…
"I would say they have a very dynamic offense, a really good quarterback, and really good skill players, and pretty good running backs. Overall, they have a really explosive offense and very dynamic."
On what David Daniel-Sisavanh brings to the defense if he ends up starting in Javon's place…
"David is a hard worker. He's a guy who comes in day in and day out and tries to do his absolute best to do whatever he can for the team. He brings in the hard-hitting ability."
On what Coach Smart said about Kamari's tendency to play and practice like a pro…
"Since I've gotten here, I've tried to be on my P's and Q's. When I first got here, I learned the standard quickly from the older guys like Speed, DK, Lewis, Chris. Just seeing how they approach everyday made me learn very quickly how to come in day in and day out and put my head down and go to work."
On the SEC Opener, the chance to make a statement, and the changes you make to play this caliber of an opponent…
"We must flip the switch whenever we start playing SEC opponents because the league plays different. The SEC is different, and we pride ourselves on being in one of the best conferences in the country, as well as going against the best teams in the country. Whenever that happens, you have to turn your level of play up a notch just to be able to compete at a high level."
---
Dawgs in the NFL
The University of Georgia was well represented during the first week of play in the National Football League, with 47 players listed on active 53-man rosters and a total of 55 players signed with NFL teams. Roquan Smith highlighted the former Bulldogs, earning the most tackles by a Ravens player during a week one game with 16 in total.
Lions 21, Chiefs 20
Malik Herring, DE: Played 16 out of 70 defensive snaps, recording no statistics.
Browns 24, Bengals 3
Trey Hill, C: Was on the Bengals inactive list.
Nick Chubb, RB: Ran 18 times for 106 yards, along with four catches for 21 yards. Currently leads the league in rushes for 10+ yards with five.
Jaguars 31, Colts 21
Travon Walker, OLB: Recorded six tackles and one sack in a 31-21 win over the Colts.
Tyson Campbell, CB: Recorded six tackles, one pass deflection, one interception, and a forced fumble in the win over the Colts.
Isaiah McKenzie, WR: Played one snap and recorded no statistics.
Saints 16, Titans 15
Kearis Jackson, WR/PR: Returned four punts for 37 total yards, averaging 9.3 yards per return.
Monty Rice, ILB: Recorded two tackles.
49ers 30, Steelers 7
George Pickens, WR: Hauled in five passes for 36 yards.
Darnell Washington, TE: Played on 24 out of 63 offensive snaps.
Broderick Jones, OT: Played four out of 63 offensive snaps.
Charlie Woerner, TE – Played 21 out of 69 offensive snaps. Finished the game with no statistics.
Chris Conley, WR – Did not appear in the game for the 49ers.
Ravens 25, Texans 9
Ben Cleveland, OG: Was on the Ravens inactive list.
Roquan Smith, ILB: Set a week one franchise record for the Ravens with 16 tackles, along with one sack and two tackles for loss.
Raiders 17, Broncos 16
Zamir White, RB: Played five out of 59 offensive snaps for the Raiders. Rushed for two yards on one carry and caught a pass for five yards.
Christopher Smith II, S: Was on Raiders inactive list.
John Jenkins, NT: Played 31 out of 64 defensive snaps, recording no statistics.
Eagles 25, Patriots 20
David Andrews, OC: Started at center for the Patriots as New England gained 382 total yards.
Jalen Carter, DT – Played 50 percent of defensive snaps for the Eagles, recording one tackle and one sack, the first of his career.
Jordan Davis, NT – Started at defensive tackle for the Eagles, posting six tackles, 0.5 sacks, and a forced fumble.
Nakobe Dean, ILB – Started at middle linebacker for the Eagles, recording seven total tackles. Exited the game with a foot injury and did not return.
Kelee Ringo, CB – Recorded one tackle.
Nolan Smith, OLB – Played seven out of 80 defensive snaps, posting 1 tackle.
D'Andre Swift, RB – Had one carry for three yards in his Eagles debut.
Dolphins 36, Chargers 34
Channing Tindall, ILB: Played saw no defensive snaps for the Dolphins.
Isaiah Wynn, OT/OG: Started at tackle for the Dolphins as they gained 536 total yards.
Tre' McKitty, TE: Played six out of 81 offensive snaps for the Chargers recording no stats.
Jamaree Salyer, OT/OG: Started at guard for the Chargers as they gained 433 total yards.
Jets 22, Bills 16
Mecole Hardman, WR: Recorded no statistics in his debut with the Jets.
James Cook, RB: Rushed 12 times for 46 yards and caught four passes for 17 yards.
Leonard Floyd, OLB: Had 3 total tackles and 1.5 sacks in his debut with the Bills.
Falcons 24, Panthers 10
Justin Houston, OLB – Played over 50 percent of defensive snaps for the Panthers, recording two tackles.
Lorenzo Carter, OLB – Had two tackles, one sack, and a fumble recovery.
John Fitzpatrick, TE – Was inactive for Sunday's game.
Buccaneers 20, Vikings 17
Jake Camarda, P – Punted six times for an average distance of 54.5 yards with two punts being downed inside the 20-yard line.
Lewis Cine, S – Was not featured in the game on Sunday despite dressing.
Commanders 20, Cardinals 16
Jonathan Ledbetter, DE – Started at defensive end for the Cardinals, recording six tackles and a sack.
Packers 38, Bears 20
Quay Walker, ILB – Started at inside linebacker for the Packers recording four tackles, and a 37-yard pick-six, marking the first interception and touchdown of his career.
Devonte Wyatt, DE – Started at defensive end, posting 3 tackles and 1.5 sacks.
Rams 30, Seahawks 13
Matthew Stafford, QB – Threw 24 completions on 38 pass attempts for 334 yards with no touchdowns or interceptions. Finished with a quarterback rating of 88.9.
Derion Kendrick, CB – Started at cornerback for the Rams recording three tackles.
Stetson Bennett IV, QB – Was inactive for the game due to his shoulder.
Warren McClendon Jr., OT – Was listed as inactive for the game.
Cowboys 40, Giants 0
Lawrence Cager, TE – Had two catches for 17 yards in 20 offensive snaps.
Azeez Ojulari, OLB – Started at outside linebacker for the Giants, recording one tackle.
Andrew Thomas, OT – Started at offensive tackle for the Giants, as they gained 171 yards on offense.
Practice Squads
Falcons: Justin Shaffer, OL
49ers: Chris Conley, WR
Buccaneers: Richard Lecounte III, S
Commanders: Jake Fromm, QB
Reserve Lists (IR, PUP, NFI)
Seahawks: Kenny McIntosh, RB
49ers: Robert Beal Jr., DE
Packers: Eric Stokes, CB
Ravens: Nick Moore, LS
---
Jump To Today's Discussion Thread