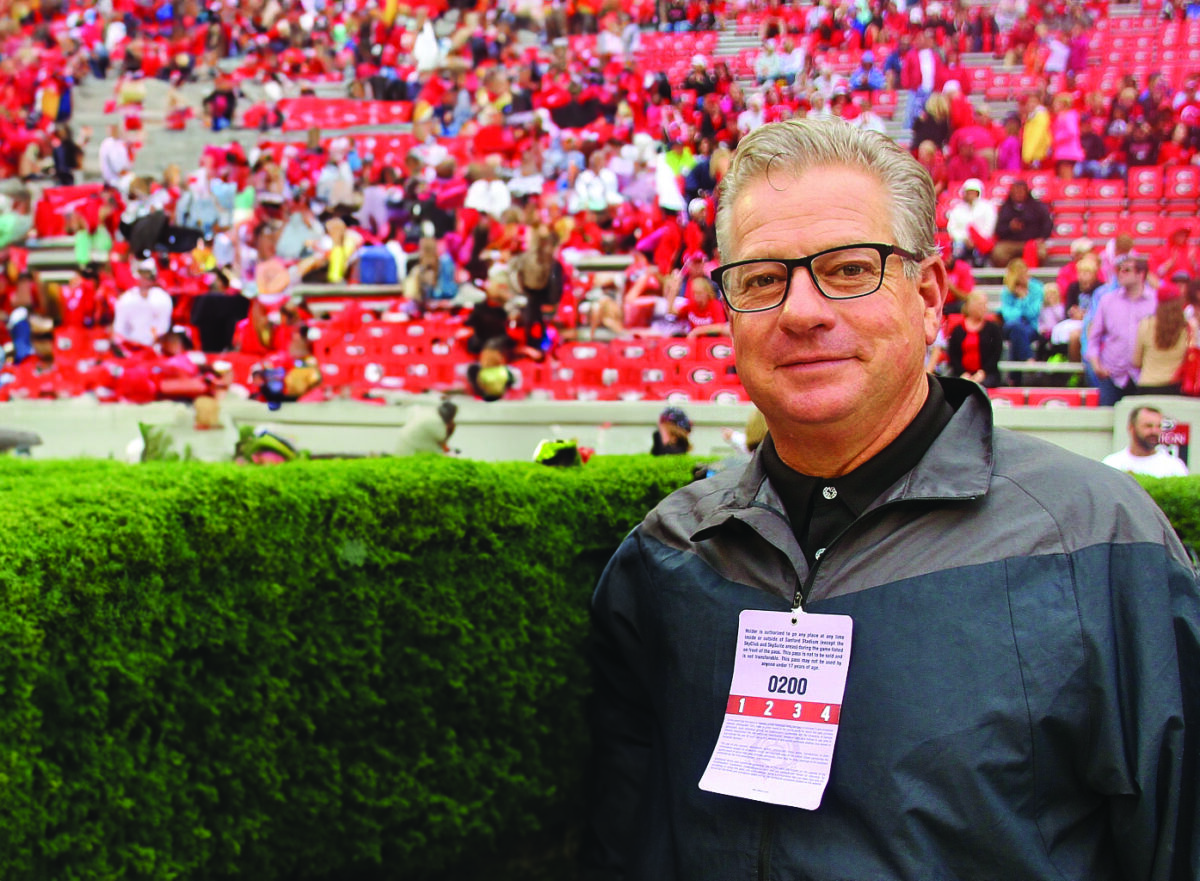 Offensive Player
Sedrick Van Pran – The fourth year center for the Bulldogs is the most important monster in the trenches. He leads by example and demands the same from his teammates. Sedrick not only had a good game against the Cardinals but his leadership is the most important factor he will bring to an offensive line that NEEDS to develop every week to achieve their team goals. SVP has strength and smarts which is the best combination for an offensive lineman and certainly the center. He is the QB of the trenches and Saturday he dominated the middle of the line and helped the Bulldogs rack up 31 points in the second quarter to put the Cardinals away.
Defensive Player
Tykee Smith – the senior from Philly is playing at a level that "Rocky Balboa" himself would be proud of. The 5'10 DB has started this season where he left off last year. Tykee's performance was as well rounded as any defender on the pitch! Smith had 3 tackles, 1.5 tackles for a loss and the all important Interception with a 12-yard return. Some people think Georgia's strongest position is the defensive Backfield and with Tykee's production, I think that is a great assessment of this Georgia program. We need Tykee to inspire the others in the secondary and create confusion for South Carolina and that Rattler guy!!!!
Special team Player
Mekhi Mews – The sophomore from Grayson, Georgia (Central Gwinnett High School) continues to impress the college football world. The 5-8, 185-pound sophomore runs more like a mongoose. His moves are complemented by his tremendous strength and his quickness is unmatched. Not only is he a weapon on offense, but his special teams ability has opened every opponent's eye and they are all fully aware that they better be on their game when kicking the ball to mews. News had a great game leading the offense with 3 catches for 27 yards and then he dominated the return game with an electrifying punt return for a touchdown, and he almost took the opening kickoff back for a touchdown, totaling 158 yards for the day. What a fantastic day for Mews. He is a DGD!
UNSUNG DAWG OF THE WEEK
My unsung Dawg this week was "not so average" fans. The team played in front of what I would consider a rare crowd at UGA. We were supposed to be in Oklahoma, but we ended up in Athens and it gave the Bulldog Nation a great opportunity to come see the Bulldogs in person for the first time. And they did a fabulous job supporting our team for four quarters. I talked to more families that were at the game for the first time and they love the experience in the Bulldog Nation, led by our great host "The SilverDawgs."