Jump To Top of Page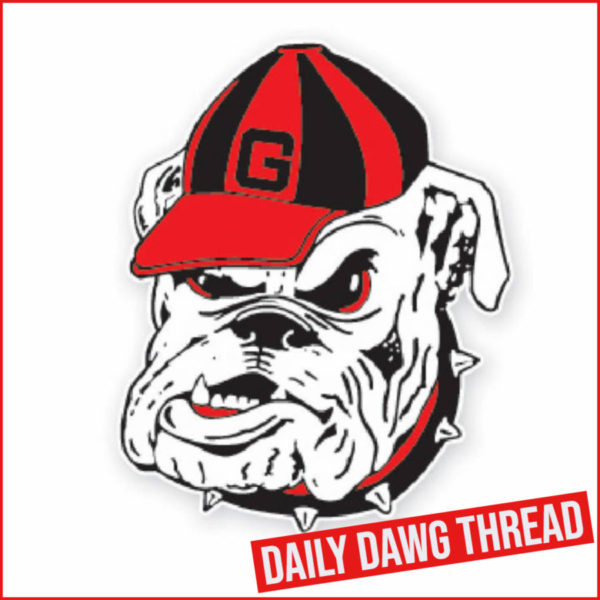 MTennis: UGA began its fall season with juniors Ryan Colby and Miguel Perez Peña earning singles wins against ranked opponents during day one of the Longhorn Invitational
The University of Georgia men's tennis team began its fall season with juniors Ryan Colby and Miguel Perez Peña earning singles wins against ranked opponents during day one of the Longhorn Invitational.
Perez Peña notched the highest-ranked win of his career with a three-set comeback against No. 55 Youcef Rihane, taking the match by a 1-6, 6-4, 6-3 score. Colby, who transferred to Georgia in June, earned his first win as a Bulldog against No. 112 Loris Pourroy of FSU in straight sets.
In singles action, Colby and Perez Peña picked up the lone wins for the Bulldogs on day one. Junior Thomas Paulsell battled against No. 50 Gustaf Strom (Arizona) and narrowly lost the first set, eventually dropping the second set and the match. Freshmen Cyrus Mahjoob, Parker Mariencheck and Davis Taylor also lost in straight sets. Despite taking the first sets in their respective matches, freshmen Parker Jacques and Niels Raitu were unable to take the match and fell in three sets.
The Bulldogs began doubles action with an 8-3 win by Jacques and Taylor to earn their first collegiate doubles win. Colby and Raitu followed, finishing the day with an impressive win of their own, taking the match 8-7(4). Filipe Costa and Paulsell dropped their first match together, losing by an 8-4 decision.
Georgia will return to action at the Texas Tennis Center on Saturday for day two, playing against Texas in both singles and doubles, with singles set to begin at 11 a.m. ET and doubles to begin afterward.
Singles Results
Day one
Ryan Colby (UGA) def. No. 112 Loris Pourroy (FSU) 6-4, 7-6(3)
Miguel Perez Peña (UGA) def. No. 55 Youcef Rihane (FSU) 1-6, 6-4, 6-3
Sasha Rozin (Arizona) def. Parker Mariencheck (UGA) 6-3, 6-3
No. 50 Gustaf Strom (Arizona) def. Thomas Paulsell (UGA) 6-4, 6-0
No. 92 Nick Lagaev (Arizona) def. Niels Raitu (UGA) 6-7(6), 6-3, 6-3
Azariah Rusher (FSU) def. Parker Jacques (UGA) 4-6, 6-4, 6-1
Casper Christensen (Arizona) def. Davis Taylor (UGA) 6-4, 6-4
No. 102 Jamie Connel (FSU) def. Cyrus Mahjoob (UGA) 6-4, 6-1
Doubles Results
Day one
Ryan Colby/Niels Raitu (UGA) def. Nick Lagaev/Sasha Rozin (Arizona) 8-7(4)
Casper Christensen/Gustaf Strom (Arizona) def. Filipe Costa/Thomas Paulsell (UGA) 8-4
Parker Jacques/Davis Taylor (UGA) def. Jamie Connel/Azariah Rusher (FSU) 8-3
---
Athletic Board fall meeting notes
The 90-minute gathering covered a variety of topics, including academic and financial reports, early-season updates on the progress of UGA athletics teams, a compliance report by Deputy Athletic Director Will Lawler, and updates on a number of facility projects.
Ike Cousins Head Baseball Coach Wes Johnson was also introduced to the board and spoke for several minutes. His team began practice Friday at Foley Field.
President Jere W. Morehead opened the meeting, followed by a presentation from J. Reid Parker Director of Athletics Josh Brooks.
Highlights of President Morehead's remarks
• President Morehead congratulated the 6,200 first-year students from the largest applicant pool ever.
• UGA has students from 143 of 159 counties, 45 states, and 14 countries.
• For the eight-straight year, the University of Georgia is in the top-20 among the nation's best public universities and ranked No. 9 among public universities by Niche.
• President Morehead thanked Brooks, student-athletes, and all staff for helping Georgia earn a No. 7 ranking in the 2023 LEARFIELD Directors' Cup — the school's best finish in 18 years.
Highlights of Brooks' remarks
• Brooks honored the life and memory of Bulldog great Sonny Seiler, who passed away in August.
• With a 3.20 cumulative GPA, Georgia student-athletes boasted the highest-ever GPA in school history last year. Men's tennis (3.70) set the men's record for highest GPA, while women's cross country (3.72) earned the highest-ever GPA of any women's team in school history.
• UGA's fall sports are off to a strong start. Soccer currently sits at No. 8 nationally in the RPI; volleyball is 9-3 overall and coming off a win against No. 10 Georgia Tech; football has won 20-straight games; cross country just swept the Gamecock Challenge.
• The Georgia Bulldog Club fundraised a record $102 million in fiscal year 2023 and the 'Commit to the G' Capital Campaign has raised $129 million of its $300 million goal, with an end date of June 2027.
• Stegeman Coliseum will be opened for Stegmania on Friday, Oct. 6.
Associate AD Tanner Stines and Senior Associate AD Matt Brachowski spoke to the Athletic Board regarding numerous facility upgrades
• Phase 1 of the Sanford Stadium South Side Improvements is complete. Construction on Phase 2 will begin November 2023.
• The Lindsey Hopkins Indoor Tennis Facility is scheduled to be completed in the winter of 2024.
• The Foley Field enabling project is complete and construction on the film room, locker room, and lighting is underway. The estimated completion date for Foley Field renovations is winter of 2025.
• Construction is also underway at the Jack Turner Softball Stadium. Estimated completion date for that project is fall of 2024.
• Renovations to the Butts-Mehre Heritage Hall Circle of Champions are scheduled to begin next week.
• The new men's and women's basketball weight room was just completed in August.
• There is a master plan for Stegeman Coliseum, which includes fan experience upgrades, a new, one-of-a-kind video board, as well as other items. A design study funding request is coming in the fall of 2023.
Highlights from a glowing academic report by Faculty Athletics Representative Professor David Shipley
• In addition to a record-setting 3.20 GPA last year, an impressive 18 of Georgia's athletic teams finished with above a 3.0 GPA.
• This past spring, 48 student-athletes finished with a 4.0, while 155 were between a 3.50 and 3.99, and 341 were at or above a 3.0.
• Morgan Hart from soccer and Cooper Bocko of men's cross country will be presented with the Joel Eaves Scholar Athlete Awards.
• Women's swimming and diving student-athlete Callie Dickinson has been nominated for NCAA Woman of the Year award. Dickinson and men's track student-athlete Mathew Boling were awarded NCAA Postgraduate Scholarships.
• Boling, along with Emily Blecher (equestrian) and Sara Lewis (equestrian) were inducted into the Blue Key Honor Society.
• Braelen Bridges from men's basketball was named a finalist for the Arthur Ashe Jr. Sports Scholar Award.
• Caterina Don (women's golf), Kearis Jackson (football) and Cecily Stoute (soccer) were named recipients of the Peach of an Athlete Award by the Atlanta Area Council of the Boy Scouts.
• Football's Ladd McConkey is a 2023 Campbell Trophy nominee and was named to the AllState AFCA Good Works Team.
Student-athletes Caterina Don from women's golf and Jabri Abdur-Rahim from men's basketball were introduced as student-athlete representatives by President Morehead.
J. Reid Parker Director of Athletics Josh Brooks
On response to Sanford Stadium South Side improvements so far …
"With President Morehead and his leadership, we took on a task that didn't really have a true return on investment. It wasn't building new suites or club areas, it was something for the fans. When you think about that South 100 level, that is really some of the most loyal, longtime patrons sitting in that area. So, to take that area and improve it with new restrooms and more than double the width of the concourses, plus new points of sale, it has been tremendous. From game one to game two, there were things we needed to improve, but by game three we were running really well, and will hopefully improve even more in game four."
On the new basketball weight room …
"It has been extremely positive. That was one of the key things that Coach Mike White and Coach ABE asked for when they got here was a basketball weight room, which in turn has provided great relief for our other weight room and a number of sports. We are also going to build a weight room out at softball for several sports, so we are really taking the pressure off all our weight rooms to better serve our student-athletes."
---
Softball: Tony Baldwin has announced the addition of Nick French to the staff as the Director of Player Development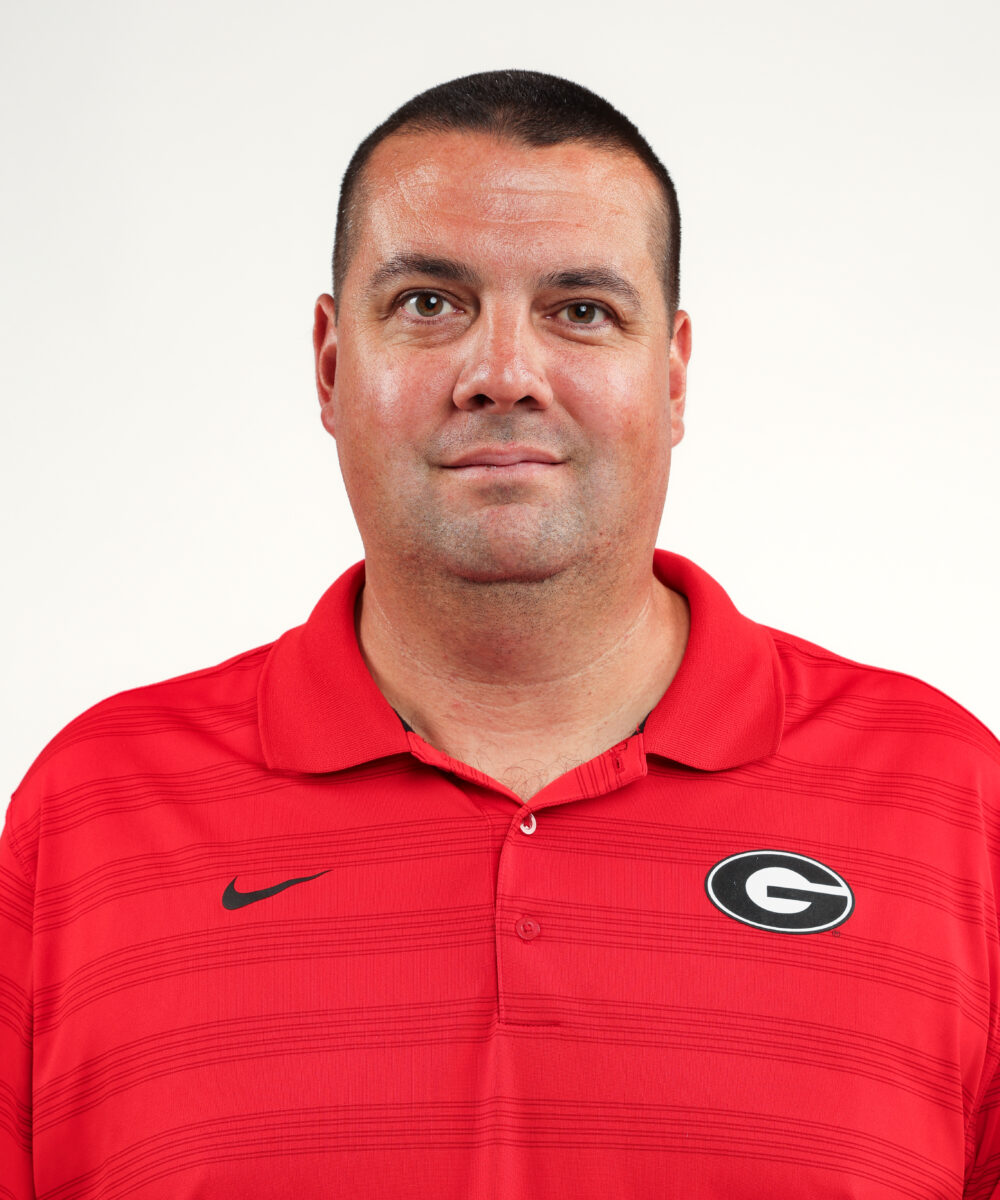 French will focus primarily on pitch design and strategy using in-depth analytics.
"We're excited to welcome Nick back to Athens," Baldwin said. "He did an outstanding job with us in 2016 and he brings a lot of softball experience to our staff. We're looking forward to taking advantage of his knowledge of the sport."
"I'm really excited to be back in Athens," French said. "I love this town and this program and I'm looking forward to helping this team in its goal to reach another Women's College World Series."
French makes his return to Athens, previously serving as the volunteer assistant for the 2016 season, helping guide the Bulldogs to the Women's College World Series. Baldwin was an assistant with French on that staff while current assistant coach Chelsea Wilkinson was on the team.
Most recently, French served as the head coach at Bryant for five seasons (2019-23). He joined the Bryant staff as an assistant coach in 2018 before being elevated to head coach prior to the 2019 season.
Prior to Bryant, French made coaching stops at Georgia, Arizona, Memphis, Holy Cross, and Towson.
---
Jump To Today's Discussion Thread