Jump To Top of Page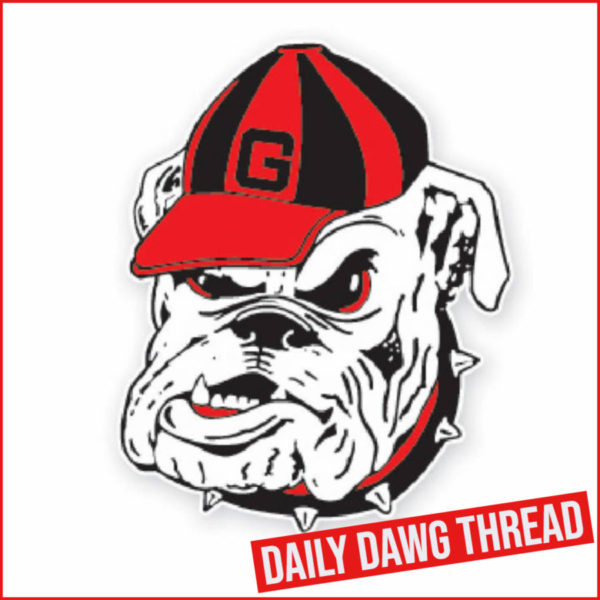 Video/Transcript: Kirby Smart Post-UAB Presser
"I was excited offensively to see us come out, be aggressive and do some things. It was a good plan and a good execu<on of the plan. Any<me you can complete big, explosive plays it makes it easier."
On his 85th win as head coach of the Georgia Bulldogs..
"It's an honor. It takes a great organiza<on, and we have one. We have an incredible academic setup. We have a wonderful university that people want to aDend. We have great leadership in our president and athle<c director. It's easy to be successful when you have the setup that we have."
On the defensive output today…
"We played good in spurts. They create a lot of problems offensively. They do a really good job. We know their offensive  coordinator, their offensive staff well, and they know us inside and out. They had a good plan. We executed well at  <mes. The yards aGer catch was my frustra<on. I felt like they caught the ball and ran with it more than we've let other  teams. Their quarterback was efficient, give them credit. At the end of the day if we stop them in the red zone we'd  probably feel beDer about tonight but we didn't get those red zone stops we needed." 
Box Score
---
Photo Gallery: Georgia vs. UAB 2023
Watch a fullscreen slideshow
HERE.
---
MTennis: Ryan Colby earning his highest-ranked singles win, defeating Texas' No. 17 Micah Braswell at Longhorn Invitational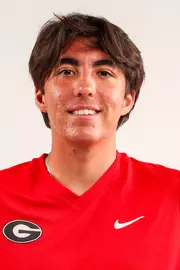 The University of Georgia men's tennis team concluded day two of the Longhorn Invitational at the Texas Tennis Center on Saturday afternoon, highlighted by junior Ryan Colby earning his highest-ranked singles win, defeating Texas' No. 17 Micah Braswell.
Colby beat No. 17 M. Braswell in three sets, quickly taking the first set and closing the match in the third to win by a 6-1, 2-6, 6-3 score. Freshman Parker Mariencheck won his first collegiate singles match, defeating Eshan Talluri in straight sets by a 7-5, 6-1 result.
"I am so proud of our team for our performances yesterday and today," head coach Manuel Diaz said. "We saw a bunch of hungry Dawgs competing like warriors against very good competition today. This team has gotten so much better in just one month and they are still hungry. As coaches, we love working with this team. We are young but already possess that Bulldog mindset. I am especially encouraged by our doubles play today. We can't wait to compete again tomorrow and beyond this fall."
Georgia's two singles wins on Saturday came from Colby and Mariencheck. Freshman Parker Jacques picked up where he left off on Friday, taking a gritty first set against Evin McDonald, but was unable to take the match, falling by a 3-6, 6-1, 6-2 score. Thomas Paulsell also had an impressive first set against No. 45 Jonah Braswell, forcing a breaker. The junior dropped both the breaker and the subsequent set, though, losing the match. Junior Miguel Perez Peña and freshmen Niels Ratiu, Cyrus Mahjoob and Davis Taylor also fell in their singles matches in straight sets.
Colby, who transferred to Georgia in June, has started his Bulldog career with a pair of ranked singles victories.
"I am especially proud of seeing Ryan prevail in a long, physical match against a good player," Diaz said. "It was a test of willpower and guts and Ryan showed toughness and resilience."
Filipe Costa and Mahjoob managed to earn the lone doubles win for the Bulldogs, defeating J. Braswell and McDonald by an 8-6 score. This marks the first doubles victory at Georgia for both redshirt sophomore Costa and freshman Mahjoob. Colby and Ratiu battled against the top-ranked tandem in the nation, Eliot Spizzirri and Cleeve Harper, forcing a breaker but ultimately came up just short of winning. Paulsell and Perez Peña as well as Jacques and Taylor lost in their respective doubles matches to Longhorns as well.
Georgia will close its first tournament of the fall on Sunday morning at the Texas Tennis Center, playing against Southern California in both singles and doubles. Singles are set to begin at 10 a.m. ET with doubles slated to start following singles play.
Keep up with all the latest news and information on the Bulldogs by following UGA Men's Tennis on social media on Instagram and X @UGATennis, on Facebook @UGAMensTennis, and the web at GeorgiaDogs.com.
Singles Results
Day one
Ryan Colby (UGA) def. No. 112 Loris Pourroy (FSU) 6-4, 7-6(3)
Miguel Perez Peña (UGA) def. No. 55 Youcef Rihane (FSU) 1-6, 6-4, 6-3
Sasha Rozin (Arizona) def. Parker Mariencheck (UGA) 6-3, 6-3
No. 50 Gustaf Strom (Arizona) def. Thomas Paulsell (UGA) 6-4, 6-0
No. 92 Nick Lagaev (Arizona) def. Niels Ratiu (UGA) 6-7(6), 6-3, 6-3
Azariah Rusher (FSU) def. Parker Jacques (UGA) 4-6, 6-4, 6-1
Casper Christensen (Arizona) def. Davis Taylor (UGA) 6-4, 6-4
No. 102 Jamie Connel (FSU) def. Cyrus Mahjoob (UGA) 6-4, 6-1
Day two
Parker Mariencheck (UGA) def. Eshan Talluri (Texas) 7-5, 6-1
Ryan Colby (UGA) def. No. 17 Micah Braswell (Texas) 6-1, 2-6, 6-3
No. 16 Pierre-Yves Bailly (Texas) def. Miguel Perez Peña (UGA) 6-3, 6-3
No. 28 Siem Woldeab (Texas) def. Niels Ratiu (UGA) 6-3, 6-3
No. 45 Jonah Braswell (Texas) def. Thomas Paulsell (UGA) 7-6(3), 6-1
Cleeve Harper (Texas) def. Cyrus Mahjoob (UGA) 6-2, 6-4
Lucas Brown (Texas) def. Davis Taylor (UGA) 6-2, 6-2
Evin McDonald (Texas) def. Parker Jacques (UGA) 3-6, 6-1, 6-2
Doubles Results
Day one
Ryan Colby/Niels Ratiu (UGA) def. Nick Lagaev/Sasha Rozin (Arizona) 8-7(4)
Casper Christensen/Gustaf Strom (Arizona) def. Filipe Costa/Thomas Paulsell (UGA) 8-4
Parker Jacques/Davis Taylor (UGA) def. Jamie Connel/Azariah Rusher (FSU) 8-3
Day two
No. 1 Cleeve Harper/Eliot Spizzirri (Texas) def. Ryan Colby/Niels Ratiu (UGA) 8-7(5)
No. 9 Pierre-Yves Bailly/Siem Woldeab (Texas) def. Thomas Paulsell/Miguel Perez Peña (UGA) 8-4
Filipe Costa/Cyrus Mahjoob (UGA) def. Jonah Braswell/Evin McDonald (Texas) 8-6
Lucas Brown/Eshan Talluri (Texas) def. Parker Jacques/Davis Taylor (UGA) 8-5
---
Jump To Today's Discussion Thread