Jump To Top of Page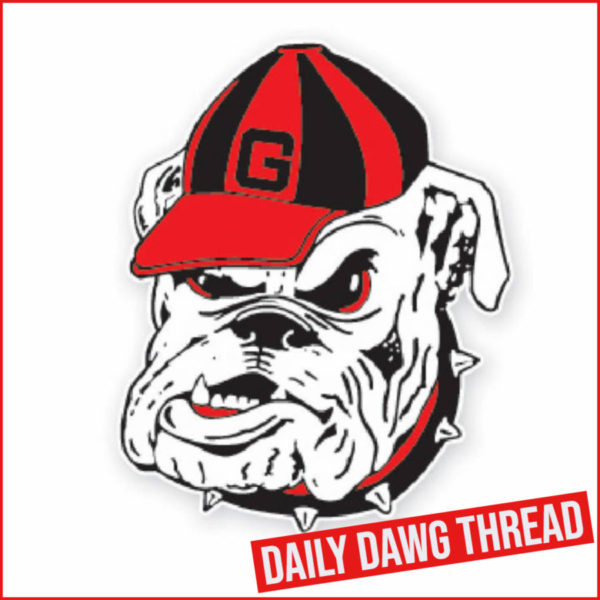 ICYMI – Video/Transcript:Kirby Smart's Auburn Week Media Day Interview
Opening statement …
"Getting ready to go on the road for first time this season. Road SEC tests are always difficult. There is no way around it. I think any conference when you go on the road in it, it's always a test, a test of focus, patience, endurance, composure, all the qualities you need to be a good team. So we get our first one, going to Auburn. I have a lot of respect for Hugh and the job he's done. Everywhere he's been, he's really been successful. He's very bright. He does a great job with his team, and they're playing really, really hard right now. And got a lot of guys in, transfers in that have added to their depth, and they're doing a really good job, playing extremely hard, and I know the environment we'll be going into will be extremely tough."
On simplifying the game plan…
"I think that's — depends on the level of experience you have, how you choose to use your offense. Everybody is different, so we'll put a plan together and do the best job we can."
On Carson Beck's ability to handle his first SEC road start …
"That's something that we're going to find out. I don't think you know. I think he's been through some ups and downs. He's certainly been against good defenses like Auburn has. He goes against our guys. It's different when it's live. So you gotta find out how he responds to that, and I'm very confident in Carson's ability to communicate, to understand things. He's been in our system. You know, you only get good at these situational football things by playing football for a long time. And he's been with us for a while doing it. This is his first chance to do it on the road."
On Auburn using both quarterbacks in the run game …
"They're both really good athletes. I don't think people give Payton Thorne enough credit for his athleticism and quickness. Now, obviously, when you talk about Robby, you're talking about a different kind of athlete. This guy is as fast as anybody we've ever played against, with size and a strong arm. So they do a good job of using — number one, their backs run extremely hard and extremely physical and tough and are hard to tackle. And you combine that with a quarterback run and it creates a lot of eye candy, a lot of misdirection. They do a really good job. Hugh always has done a good job of that."
On similarities in Coach Hugh Freeze's offenses through the years …
"I think that people evolve. They've evolved. They've evolved in protection. They've evolved in route structure. He has — he's not the same staff he had. Hugh doesn't do everything. So he's got a staff that he puts in charge of doing things, and they've gone out and added some wrinkles. There are quality and traits of his DNA, his offense from years ago that are still a part of this, but there's things that have been added, just like defensively we've added things throughout the years, too."
On what he has seen from Jamon Dumas Johnson this year …
"A good leader. He's been a little more vocal this year, which I think is important. He has the pulse of the team, of when to push somebody and when to back off a young player and help them and pat them on the back. So he's done a good job in terms of that."
On any thoughts on complacency …
"Whew, hard to say. I think the focus level each week has been good. The results always haven't. But the preparation is what's more important to me. Like I actually put a lot of value on Monday to Friday, mental makeup, disposition, practice habits, improvement. You know, we've repeatedly said we want to be elite at getting better, and I've really been pleased with the progress that we've made. So that makes me feel comfortable that there's no complacency there."
On what he needs to see to feel confident Ladd McKonkey can play…
"He's gotta be able to practice, you know. And that's a big part of it. He's going to be able to come back to practice this week, and we're going to be able to do some more things with him. How he does in those things will determine whether or not he's able to play. We had kind of a two-week advised shutdown. He's done that, and we're expecting him to be able to go out there today and do some things, but non contact early in the week and try to move to that."
On who wins Brock Bowers versus linebacker battles in practice …
"We don't have a lot of Brock versus linebacker battles. I mean most of the battles there's no stiff arm because he's usually caught the ball and run away from them when they're on him, you know, there's not an opportunity to. So maybe a run-after-catch type deal, screen or something like that. But Brock's stiff arm is pretty strong. I mean I saw that firsthand."
On Auburn using Robby Ashford as a red-zone threat and the advantages of that …
"Yeah, extending plays. It's an extra element in the red zone. Every defense has an extra hat because nobody has to back up and play deep anymore. So it becomes really tough to get the ball in in the red area in our league, and Robby gives that you dimension. I mean he is elite at the plays they do with him down there. They're really hard to defend because there's so many options to it. They got good runners. They got good people to block, and then you add him to it and the fact he can throw, it makes for difficult situations down there. They do a good job with his package."
On how critical it is for the linebackers to stay disciplined…
"It's very important. It's very important every game they have disciplined eyes."
On Javon Bullard and how hard it is to not have him out there from a communications standpoint…
"We think he's going to be able to do more, hoping to get him back. We'll know more, if he gets more done today and tomorrow, if he's able to practice any, we'll obviously know more. But I don't feel any communication issues as a result of Javon because Dan is really bright. David Daniel is really bright. They know our system. They've been in it. So I don't foresee any communication issues there with Bull being out."
On long drives to end the half and any common denominators to improve in that area …
"Execution by the offense. Couple of explosive plays. Extending plays by the quarterback. Throw and catch the ball, man. They throw and catch the ball, they tend to move it. And in both those cases they did. I helped them last week by calling timeout. So that didn't even do anything but benefit the offense. So some of it's decision making. Some of it's execution. Some of it give them credit when you execute and do things well, you'll have success."
On what stands out to him about Auburn's running backs …
"Yeah, the difference in the guys, I mean, they've got one of the hardest guys to tackle in the SEC, and he runs really hard; he's physical. They've got fast backs. They have elusive backs, downhill backs. I mean they do a good job. It's like by committee. And they've got several guys that have done really well."
On what makes different road environments unique to themselves …
"I think they're more similar than unique. I would have a hard time pinpointing differences other than they're all loud as hell in our conference. And they do a great job. I mean we went to Missouri last year, and I thought it was as loud as anything at night. The environment was really loud, and it's not even an enclosed stadium, and this stadium is enclosed, and it's similar to ours. People have always said there's a similarity between the look of theirs and ours. But it's extremely loud. I mean, I don't know how to differentiate one school to another because they're just loud. All their fans are passionate. It's very similar environment."
On calling timeout late in the half and if he second guesses that decision…
"Sure. I mean you second guess every decision, whether it works or not. So you can make the wrong decision and it work out good and it was still the wrong decision. You know, and you can make the right decision and it come out wrong and I still think it's the right decision. So it's just a matter of philosophically what you believe in. And I want to be aggressive and always try to get the ball back for our team and show confidence in the players that we're going to stop them."
On turning on the speakers at practice for crowd noise …
"We use crowd noise year around. We use it in spring. It's a great changeup. Coaches can't coach the players. They don't necessarily like it because people get a headache, but we've done it since the first day of practices camp. We did it for practices in the spring. We do it all the time. It doesn't matter, though because the crowd noise doesn't always create the anxiety. So you can't simulate that. You simulate the communication it requires. And we play at home in one of the loudest stadiums in the country, so our defense has to communicate during it. So I like doing it both ways, and it makes players — you find out what they know when nobody's out there yelling and screaming at them. So it's important that, yeah, we got the speakers fixed. I don't think they blew because of us, but may have just been old age."
On Auburn's creativity when bringing pressures …
""You don't necessarily know where it's coming from. That's what good defenses do. When you don't know, you got assignments. Right. So I got my guy, I got this guy, and if we don't got that guy, then the quarterback better know it and everybody else needs to know that, too. There's only so many you can bring, and there's lots of them you can drop. And we like to think we do a lot to our quarterback off season and things like that year around here with our defense. But it's much tougher to when you go against somebody that maybe you don't traditionally play against. He does a tremendous job of exactly what you're talking about, so it's important to know your rules and know where your strengths and know where your weaknesses are."
On updates on Williams and Ingram-Dawkins and more opportunities for Gabe Harris…
"Yeah, I don't know that Gabe played a whole lot more. He did get an earlier opportunity, I felt like. And he's coming along really well. He's developing. He's getting better each week and getting more and more opportunities due to the injuries. But I'm hopeful that Gabe continues to grow. I mean he's a guy that we're repping him a lot during practice. We're giving him a lot of extra work trying to speed up what that process is because of the injuries we've had. Ty is coming into his fourth week, I think. And, again, we don't know how long it's going to take. Don't expect him back this week. Mykel we're hopeful to get back if he's over the sickness."
On Dylan Fairchild and XavierTruss…
"They did a good job. They've played very consistent throughout the year. Both of them have. Dylan obviously has played same spot most of the time. Truss has played multiple spots. Some things they can do better and clean up confidence wise, but I think they're getting better. They understand where their help is, what we're trying to do on certain plays. And the only way you get used to that is to keep playing, and they've done that."
On becoming elite and how close or far that is …
"I don't really judge it that way. I don't think that answers your question, but I'm not — I'm looking at the progress, and I'm looking at how much we improve each week through our practices, because the game is such a small vision of what we see, and we put so much value in the prep, the walk-through, the reps, the good-on-good, the opportunity periods where we get younger players snaps. I mean I put so much into that that I've been very pleased at the progression we've had in that. As far as the field goes, it's so small that every test is another chance. It's like these little small chapters, and we're going into Chapter — what is it — 5, I guess. So we're going into Chapter 5 and gotta see how we do."
On if Truss is the first football player he has recruited from Rhode Island …
"Yeah, he is the first one I've recruited from Rhode Island. He takes a lot of pride in that area, and he always defends high school football up there, although I don't know why he tries to defend it, especially in this neck of the woods. But he vehemently declares that they have great high school football in the state and that he's a product of that, and he always reminds us of the other kids that have come out of that area that have made it and played at big schools. But nothing really sticks out about the recruitment. Beautiful family, mom, dad, sisters. And I enjoyed going up there to visit them."
On what he has seen from his defense regarding stopping the run …
"I think it's been really good in spurts, and it's been really poor in spurts. I think that's a common theme is the consistency and performance, and like it's not game by game. It's sometimes series by series. And we have had the fortune of playing a lot of players. So that's good. You gain depth doing that. We've played really dominant at times, sometimes against inferior opponents. And then we've had — you know, I mean, look, our standard of defense here is so high that what we consider good play versus other people, it may be viewed different. I mean we play against a good thrower and good pass catchers, you're going to give up some plays, man. You gotta accept that. But it's how you respond to those that's more important. So our swarm to the ball, I think has been good. I like how our guys fly around. I love how they play. I love the passion they play with. And the controlling the line of scrimmage is something that we have to do. Like if we don't do that, that's the bare minimum."
On younger players making progress…
"The younger players have all made great progress. I think the inconsistency of the availability has been the bigger problem with the older players, whether it's Rosemy, whether it's Ladd, whether anybody's dinged up or the use of Dylan at running back. I mean you've had kind of the in and out, in and out. Like last week was the first week that it was pretty consistent. Now, consistent without Ladd, but it was consistent. And then you hope you have that consistency again this week. But we've had some young guys grow up and make some plays. C.J. Smith has stepped up and improved, and we gotta keep getting guys to do that."
On what he sees from Andrew Paul's progression this season …
"Well, he's basically like a freshman, right? And so a lot of our freshmen running backs are they do it by committee. They get their opportunity. They get their turns. He's really improved tremendously at his pass pro, at picking people up. He's thick; he's heavy. And we've got some guys that we feel like are different than him in terms of weapons, so whether it's Cash, Dylan, Kendall Milton, Daijun. Those guys are all playing there, too. So we feel like Andrew has done a good job and continues to improve."
On where he has seen his team make the most progress this season …
"You know, it's hard to say one area. I just — I thought we've improved as a whole across the board. We obviously had a really good test there against South Carolina, who's a really good football team in my opinion. And we responded to that. But as far as pinpointing the area that — it's each day in practice, the perimeter blocking, the ability to execute more calls on defense and growing the library that we're comfortable with, quarterback getting experience in playing, you know, I think they've done a good job. We did improve in the red area, though it's one game. But it's like — every game you can make a case what you improved and what you went backwards in. So it's hard to pinpoint one thing."
On assessment of special teams and kickoff coverage…
"I've been very pleased with kickoff coverage. I think we've done a great job. The ball placement I wish they could improve. But what Zirkel does, he gets really good hang time. I think, if anything, you'd say they had opportunities to return the ball, where previously he's kicked them out. So to judge it previous to now there's really been nothing there. So for those guys that went out there and covered it and made some nice tackles, nice plays, we want to continue to get more hang time on that with our kicker and continue to get the best guys on it to go down there and make tackles."
---
ICYMI – Video/Transcript: Jamon Dumas-Johnson and Brock Bowers Auburn Week Interviews
On how important Javon Bullard and communication are for the defense…
"Javon is definitely one of the leaders on the defense. He's definitely one of the people on the team that makes the communication lines easier. We believe in our guys that the coach puts on the field to replace him or have his spot until he comes back. I wouldn't say it's a loss, but it's a gap to fill. Everyone always has to be heard on the communication lines and, like I said, communication goes from youth league to the pros. Communication is everything."
On developing communication during practice…
"We have speakers in our indoor facility. Coach turns it up loud as loud as possible. I think he broke the volume panel to turn it up. He makes it super loud in there so when gameday comes it's easier. The volume is lower on gameday than we expect because our ears are blasted out from Monday through Thursday. That's what he does, turns the speakers up, all the way up, and just has a static sound blasting."
On WR Ladd McConkey battling through injury…
"It's always tough to do that with an injury, but I think Ladd has done a really good job of staying locked in and staying with the team. We're just trying to support him through it all because I know he wants to be out there and playing. He's staying ready, and we'll see how he does the next couple of weeks."
On making more rep counts in practice with injuries…
"Sometimes I like it, sometimes I don't. You get tired out there. They do a good job at managing our reps throughout practice with lower numbers, and its stayed pretty consistent throughout the whole season even though we've had some injures. They've been doing a good job at working some other people into spots."
On Travis Kelce and Taylor Swift dating…
"It's kind of a win for the tight ends, I guess. It's getting a whole lot of media coverage; I've seen it everywhere."
---
MGolf: UGA opened SEC Match Play hosted by Jerry Pate in 10th place as Ben van Wyk registered his first round under 70 of the season
On Monday, Georgia logged 36 holes on the par-71, 7,226-yard layout on the west course at the Birmingham Country Club. The team shot four-under 280 during the first round and a two-over 286 in the second round. Auburn holds the team lead at 30-under 538, followed by Arkansas in second trailing by two shots and Vanderbilt in third at 23-under 545.
Buck Brumlow shot one-under 70 in both rounds, putting him in 29th at two-under 140. The junior opened the day in the first round with a birdie and an eagle in consecutive holes, shooting eight birdies or better across the two rounds to conclude the day as the highest ranked Bulldog on the leaderboard.
Van Wyk had Georgia's lowest figure of the day with his first-round performance. The graduate as shot par-or-better in 16 of 18 holes in the first round with seven birdies. After a shooting threez-over 74 in the second round, van Wyk stands one-under 141 in 35th.
Senior Caleb Manuel closely follows van Wyk at 43rd on the individual leaderboard, shooting even par in consecutive rounds for a 142 total. Carter Loflin finished with a three-over 145, good for 55th after shooting one-over and two-over in the first and second rounds respectively. Connor Creasy is 62nd after a steady second round puts him four-over 146.
The Bulldogs will return to action for the third round of SEC Match Play hosted by Jerry Pate on Tuesday. Georgia will tee off tomorrow morning alongside Alabama and Kentucky. The top two finishers after stroke play will square off in match play on Wednesday for the team title, with the remaining 12 teams facing off in match play events on the final day.
This event marks the second of four fall competitions for Georgia, who will next participate in the Ben Hogan Collegiate hosted by TCU on Oct. 2-3. The Bulldogs will round out 2023 at the Ka'anapali Collegiate Classic hosted by Hawaii on Oct. 26-28.
Team Leaderboard
1. Auburn 274-264=538 (-30)
2. Arkansas 272-268=540 (-28)
3. Vanderbilt 269-276=545 (-23)
t-4. Texas A&M 270-278=548 (-20)
t-4. Ole Miss 276-272=548 (-20)
6. Tennessee 278-272=550 (-18)
t-7. Mississippi St 275-282=557 (-11)
t-7. Florida 285-272=557 (-11)
9. LSU 280-282=562 (-6)
10. Alabama 284-279=563 (-5)
11. Georgia 280-286=566 (-2)
12. Kentucky 282-286=568 (E)
13. Missouri 286-282=568 (E)
14. South Carolina 291-285=576 (+8)
Individual Leaderboard
1. Gordon Sargent, Vanderbilt 64-65=129 (-13)
2. Brendan Valdes, Auburn 69-63=132 (-10)
t-3. Jackson Koiven, Auburn 70-63=133 (-9)
t-3. John Driscoll, Arkansas 68-65=133 (-9)
t-3. JM Butler, Auburn 66-67=133 (-9)
t-3. Phichaksn Maichon, Texas A&M 65-68=133 (-9)
7. Matthew Riedel, Vanderbilt 69-65=134 (-8)
t-8. Matthew Kress, Florida 68-67=135 (-7)
t-8. Alex Goff, Kentucky 69-66=135 (-7)
t-8. Nick Dunlap, Alabama 70-65=135 (-7)
t-8. Caleb Surrett, Tennessee 68-67=135 (-7)
t-8. Jacob Skov Olesen, Arkansas 68-67=135 (-7)
t-8. Hunter Logan, Mississippi St. 65-70=135 (-7)
Georgia Scores
27. Buck Brumlow 70-70=140 (-2)
35. Ben van Wyk 67-74=141 (-1)
43. Caleb Manuel 71-71=142 (E)
55. Carter Loflin 72-73=145 (+3)
62. Connor Creasy 74-72=146 (+4)
---
Jump To Today's Discussion Thread