Jump To Top of Page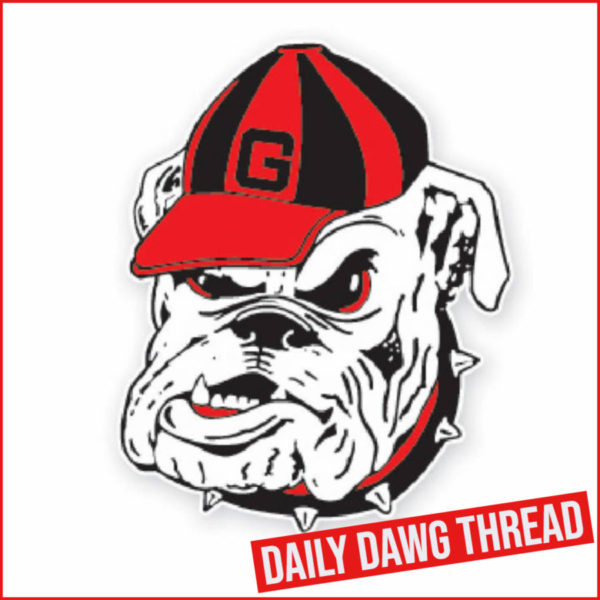 Video/Transcript: Sedrick Van Pran-Granger and Marcus Rosemy-Jacksaint Interviews – September 27, 2023
On what he is teaching the other offensive linemen…
"I think for me, the biggest thing is making sure that I can help them with their individual skill set. Taking things that they may not potentially be good at that I may be better at and trying to help them create things that make sense. I think there are things that Jared (Wilson) is good at that I'm not good at, and I try to take things from him. The biggest thing, as being the older guy, is trying to help them find the weaknesses that they have and trying to strengthen those so they can become the most complete version of themselves. Being an open ear for them, hearing some of the grievances that they may have or things they feel like they can get better at and trying to give them all the knowledge that I have. I really do want to see our guys reach their full potential."
On the key to a fast start on Saturday…
"The key to a fast start definitely starts at practice. A good week of practice is essential. I think you have to start off executing there, really just making sure that your preparation doesn't stop so on Thursday. Friday and Saturday evening, you just have to make sure that you're taking everything seriously, walk-throughs, whatever it may be. You never know what route may end up coming up in the game, so that way you can go out there and execute. I think that's the biggest thing, execution. I know it may seem a little bit cliche, but football is so much of just making sure that you're doing the small little things properly."
On being a leader early in the season…
"I think we all take turns. I don't want to be the guy that's the sole leader because that's not true. That's not fair to the other guys that go out there and bust their butt and lead. We all play a part in this, so that is the biggest thing. Understanding that I do have a role. I do my role to the best of my ability when I have the chance but also understanding that it's not solely on me. I have a bunch of other guys out there that are also leading and doing the right thing as well."
On his increase in production so far this season…
"The work that we put in this offseason. The quarterback trusting me to be in the right spots, hitting me when I'm open and the offensive line blocking, giving us time back there. It's really just an all-out team effort. I'm just grateful to be the one catching the ball and making plays."
On continuing to improve his blocking…
"When we get here, we're told, 'If you're not blocking, you're not getting the ball.' Now, it's basically all about technique like being able to get to the right fit, being physical on the edge, having that mentality just to go out there and make sure that the person you're blocking, he's not making the play."
On Sedrick Van Pran's decision to return to Georgia…"It was great for him to come back for us because his leadership role in the offense is solidified. When we think of a leader on the team, Sedrick is the first person you think of. He's our core and our rock. He had an opportunity last year to go to the league, but he decided to come back for his last year. I feel like that was a big deal because there's a lot of guys, especially on the offensive line, that look up to Sedrick and learn a lot from Sedrick."
---
WBB: UGA will be featured on national television 10 times during the 2023-24 season
In addition, any home non-conference game and all league contests not selected for a national broadcast will air on SEC Network Plus. Georgia's 29-game slate tips off on Monday, Nov. 6 against North Carolina A&T at 7 p.m., with conference play scheduled to begin on Thursday, Jan. 4 against Texas A&M.
Georgia's ACC/SEC Challenge matchup against Duke on Nov. 30 will air on the SEC Network at 5 p.m. inside Stegeman Coliseum. The bout with the Blue Devils is the first of four-straight home games, as the Lady Bulldogs host Furman at 2 p.m. on Sunday, Dec. 3, Troy at 11 a.m. on Wednesday, Dec. 6 and Georgia Tech on Saturday, Dec. 16.
Georgia versus Texas A&M on Jan. 4 will start at 7 p.m. on SEC Network Plus. The Lady Bulldogs then face Arkansas in a nationally televised game on the SEC Network at 2 p.m. on Sunday, Jan. 7.
The team's next three games (vs. Alabama, Florida and Missouri) will all air on SEC Network Plus, before four consecutive national broadcasts from Jan. 21-Feb. 4. Three of those four games are at home, including marquee matchups against Ole Miss, Tennessee and Kentucky.
Four of Georgia's final seven games will air nationally, including the home finale against LSU on Thursday, Feb. 29. That matchup is slated to tip at 9 p.m. on ESPN2.
For Georgia's full schedule with tip times, click HERE.
---
Jump To Today's Discussion Thread