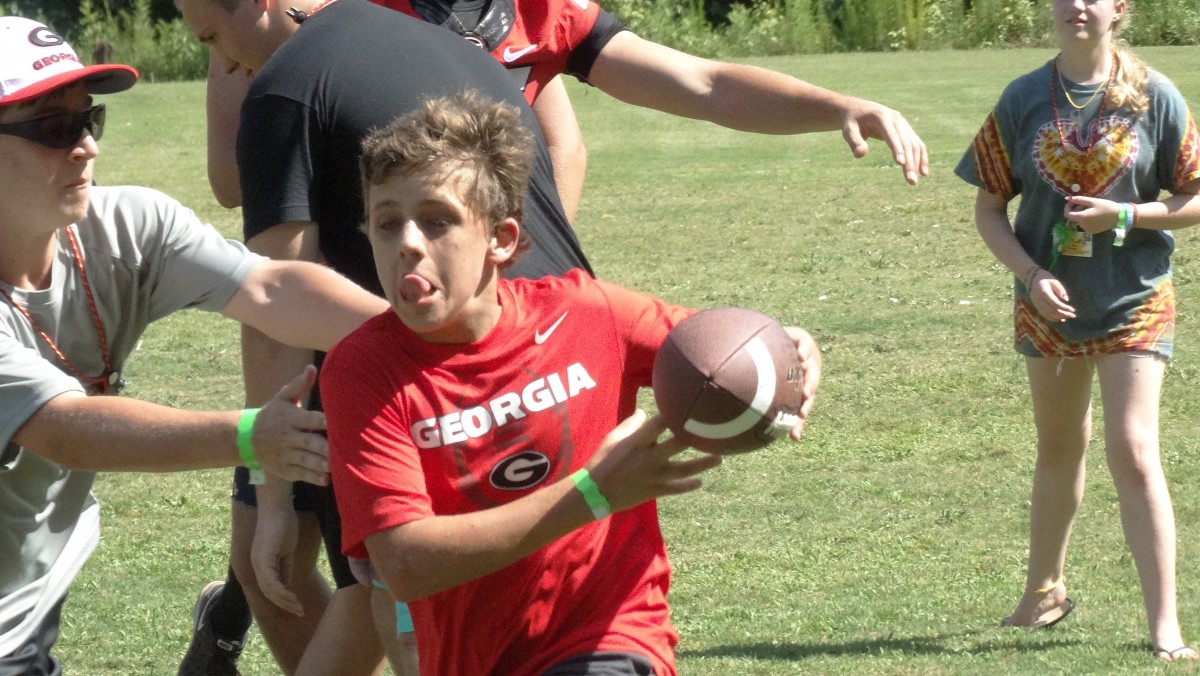 [su_spacer size="20″] Georgia players have been making the trip to Camp Sunshine in Morgan County each summer since coach Vince Dooley began the tradition. Yesterday, a new group of Dawgs had the opportunity to bring some excitement to the campers – all of whom are teens with cancer.
Camp Sunshine's mission statement describes its purpose as enriching of Georgia's children with cancer through year-round recreational, educational and support programs. The camp was founded in 1982 and now serves more than 1000 children from all over the state of Georgia.
One of the major goals of the camp is to help the children realize that they are not alone in their struggle with cancer. Among hundreds of other volunteers and supporters, they have a group of Georgia Bulldogs pulling for them and giving an afternoon of encouragement.
[foogallery id="58228″]