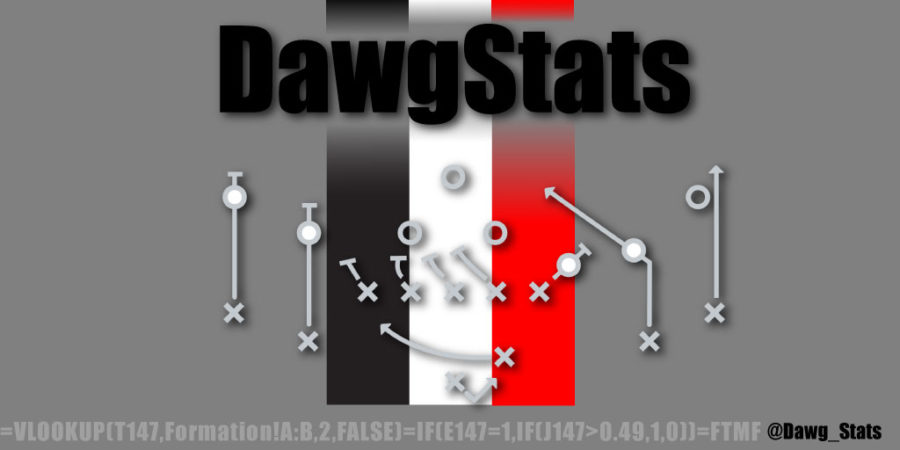 UGA has a strong case to claim RBU. Gurley, Chubb, and Michel are just the latest products of proud history or running backs to play at the University of Georgia. In addition to finding talent, UGA can clearly develop running back talent, and they run an offense that prepares them for the NFL.
UGA wants to run the ball. This season under Coley is no different. And for the first third of the season, UGA was an elite running team. Heading into the Notre Dame game, Dawgs were over 7 yards per attempt and Swift was almost at 10 yards per attempt. UGA has lost a great deal of it's efficiency since then.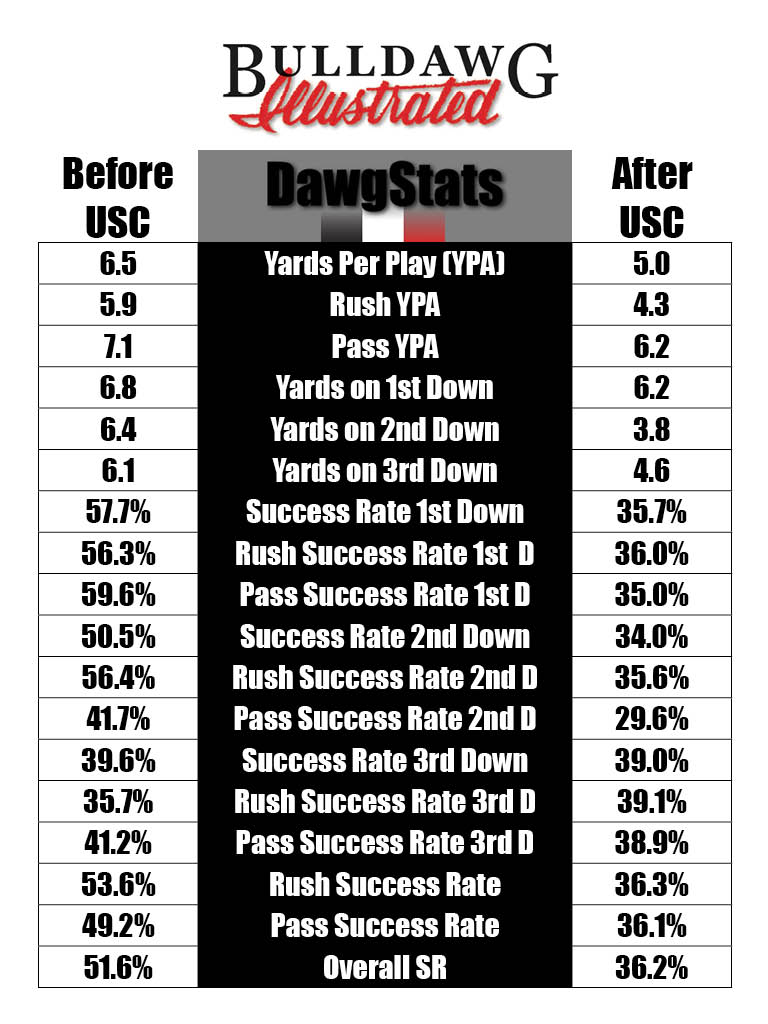 Despite that offensive decline, UGA heads into the SEC Championship the nation's #2 defense. On the other side of the ball, UGA's offense tries to get back on track against a defense that can give up yards on the ground. In SEC games, LSU is allowing over five yards per carry. In addition to that. Using secstatcat.com, I was able to filter out their opponents inside runs and discovered that the Tigers are allowing over six yards per carry on these runs.
If you've read any of my posts of late, you know that these runs are UGA's bread and butter, but have not been productive of late. But, on UGA's 20 TD (against Power 5/non-GT) scoring drives, UGA ran the ball 2:1 with 75 of the 103 runs using inside zone or inside zone reads that averaged 4.9 YPA.
There it is, when the Dawgs run the ball in the middle with success they score.
What do those drives look like?
Here you go for fun. These are the TD drives (except the UT game – technical error on my part – actually Hulu's part)
Dawgs scored TDs on their first three possessions and ran inside runs with a 60% SR
Against ND the Dawgs were very successful on their scoring drives. UGA ran inside with a 66% SR on their touchdown drives.
Again, don't have the files to show the UT drives, but moving on to the USC game. Dawgs still leaned on inside runs on their scoring drives
In the rain versus Kentucky, UGA…. struggled in the first half. Then, the offense decided to line up with an extra lineman or two and ran the ball down the throat of the Wildcats. Again, on their scoring drives, Dawgs had a inside rush success rate of 66%
UGA got the win in Jacksonville, but did not have ANY successful inside runs on their scoring drives. This was one of Fromm and Cager's best games and it was fun to score through the air. Enjoy!
Dawgs got out to an early lead, scoring a TD on their first drive. Turned out to be the only TD against Mizzou
UGA had two TD scoring drives against Auburn, but were sub 50% SR on these drives running inside.
Again, UGA was only score one TD against the Aggies with no inside runs that were successful.