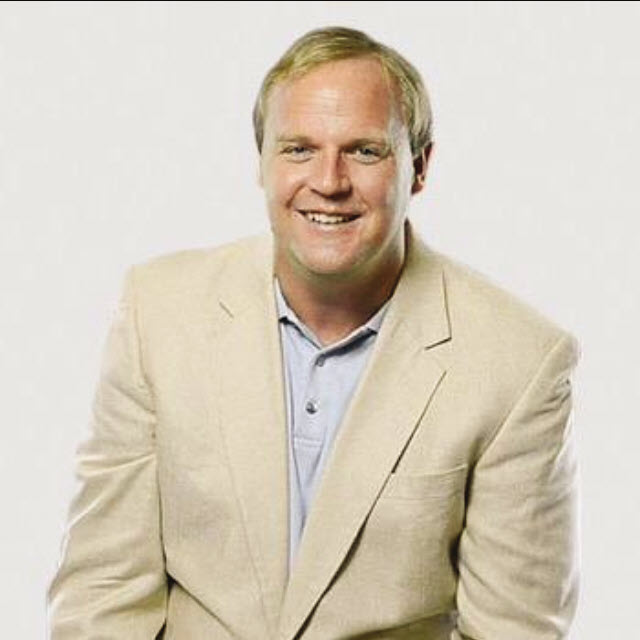 Georgia fans, of which I am a proud, die-hard, life-long member, are obsessed with winning the college football national championship. I sure am. Going back to that sad night of January 1, 1983, I sure have.
A win over Penn State in New Orleans would have delivered a second national championship in three years. The season prior, Dan Marino had me – and many others – in tears, with his long last second touchdown. Georgia entered that Sugar Bowl ranked second. Clemson, which beat the Bulldogs 13-3 in a Death Valley date that featured NINE Georgia turnovers, was No. 1 . There was no bowl tie-in for the Atlantic Coast Conference champion, and the top-ranked Tigers played in the Orange Bowl against 9-2 Nebraska. There was no rematch with the 10-1, No. 2 Bulldogs, tied into the Sugar Bowl as the Southeastern Conference champion. There was a rematch for the national title in the Sugar Bowl 30 years later.
In 2002, Georgia won its first SEC title – with a slew of near misses – since 1982. The Bulldogs went 13-1, losing only to Florida. Problem is, there were two undefeated teams that season, so Ohio State and Miami played for the national title. The next year, LSU had the same season Georgia had in 2002. The Tigers lost only to Florida, while beating the Bulldogs twice. There were no undefeated teams that season, so LSU got in the big game, and won.
LSU was a two-loss national champion in 2007. Georgia also lost twice, but didn't make the SEC Championship Game and wound up No. 2 in the country.
Then came the three anesthesia-free open heart surgeries from Nick Saban's Alabama Crimson Tide's team in the 2010s.
It's the elephant in the room, specifically the Georgia Dome/Mercedes-Benz Stadium.
Double digit leads in the second half three times.
McCarron, Tua and Hurts though would join Blackledge and Marino. A national championship – you can come no closer and come up agonizingly, heartbreakingly short than the Bulldogs did on January 8, 2018. Two SEC championships – a likely national title in 2012 as well, presuming Georgia would have beaten Notre Dame, which lost to Alabama 42-14. Then in 2018, not only the conference crown, but a playoff berth would have awaited.
All those close calls.
The higher the stakes, the more devastating the heartbreak.
The biggest word in the English language contains just two letters, "if."
So close in 1981, 1982, even the 10-1-1 Bulldogs of 1983. Sniffing a shot in 2002, 2007, 2012 and 2018. And the big one against the conference foe that didn't make the SEC Championship Game. Just as they didn't when they got the rematch with LSU in 2011 without playing for the conference crown.
Under Kirby Smart's watch, Georgia has enjoyed incredible success. Three straight 11-1 regular seasons and trips to the SEC Championship Games from 2017-2019, that's a stratosphere that only Alabama, Clemson, LSU, Ohio State and Oklahoma could duplicate or top. Georgia's 33-3 regular season record, trips to the Rose Bowl in the College Football Playoff following the SEC title of 2017, back to back Sugar Bowls, final ranking of No. 2, No. 7 and No. 4, and a 36-7 overall mark – and doing it in the toughest league in the land plus a couple of dates with Notre Dame – is the most successful three-year stretch in Bulldogs annals since the early 80s.
Of the top ten winningest teams ever in terms of victories, seven (Michigan, Texas, Notre Dame, Nebraska, Penn State, Southern Cal and Tennessee) would undoubtedly trade places with what the Bulldogs have dialed up since 2017. As would Florida, its victory over Georgia earlier this month notwithstanding, Miami and Florida State. Those three sunshine state programs combined for 11 national titles between 1983 and 2013.
From 2017-2019:
Michigan went 27-12 without a major bowl, nowadays known as Group of Six, game or top ten ranking.
Texas, though it certainly enjoyed the Sugar Bowl victory over the Bulldogs on January 1, 2019, went 25-15 with one major bowl and one top ten finish, clinched against the Bulldogs.
Notre Dame is enjoying a renaissance, highlighted by a win over then No. 1 Clemson on November 7. Georgia beat the Fighting Irish 20-19 in South Bend in 2017, and 23-17 in Athens last season. The Fighting Irish went 33-6 with a berth in the playoffs following the 2018 season. Notre Dame ended those seasons ranked 11th, fifth and 12th.
Nebraska – the consistent power for three decades from the 70s through 90s, with five national championships – went 13-23 with three consecutive losing seasons.
Penn State, off to a tough start this year, was strong over that stretch, going 31-8 with a pair of 11-2 top ten finishes and major bowl berths.
Southern Cal, with all those championships and Heisman winners, was 24-15, with a No. 12 ranking in 2017 and a losing record the next year.
Tennessee, with a total of three head coaches, including the interim Brady Hoke in 2017, was 17-20 with two losing records.
For Florida, 25-12 from 2017-2019. To be fair, the Gators, who are in the midst of a very good year, went 10-3 in 2018 and 11-2 in 2019, winning major bowl games in Dan Mullen's first two years.
Miami, five time national champion (1983, 1987, 1989, 1991 and 2001), which is having a good season, went 23-16.
Florida State, which had 14 straight seasons of 10-2 or better with top five national finishes from 1987-2000, went 18-20 over that period and is struggling this season.
It is extremely difficult to remain amongst the elite, and as great as it has been these last few years, everyone wants that big one which has been just beyond the Bulldogs grasp.
Maybe it will come in a season when the expectations are lower, but something happens and the team gets hot. Maybe it will come when the odds are against the Dogs, and they find a way. Hey, the Boston Red Sox trailed the New York Yankees three games to none in the 2004 American League Championship Series, becoming the first team in Major League Baseball history to overcome such a deficit, to win the World Series. It was Boston's first since 1918. Hello game six, 1986.
The moral of the story is that a lot of elite programs are quite jealous of what Georgia has done these last few years. Injuries and attrition crippled the ultimate dreams of the Bulldogs 2020 campaign, but the future is bright for the hungriest of programs and fan bases, just fingertips away, to grasp that most elusive and coveted of crowns.