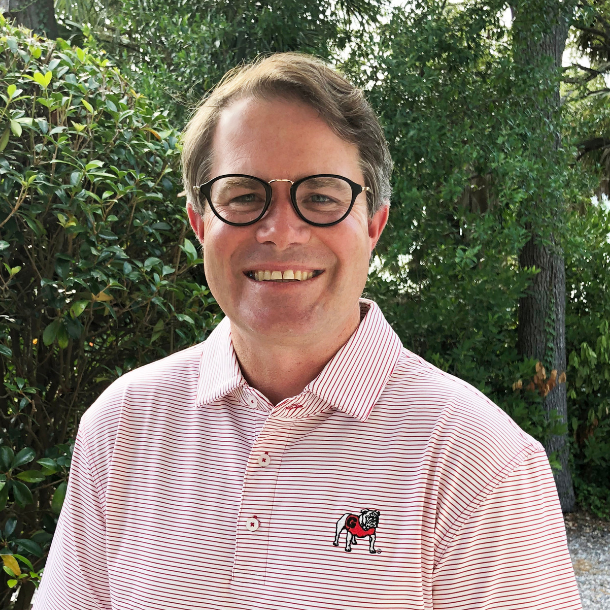 After a few weeks since our last issue, it is great to be back in my chair putting the final touches on our last issue of 2022. And, man oh man, I have a ton of awesomeness to report and rejoice about to everyone who loves the Red and Black.
So here we go …
I will get to Stetson Bennett's terrific Heisman Finalist honor shortly, but the game of football is all about the team, so our Dawgs winning the 2022 SEC Championship must be celebrated first. What a season and what an electric scene inside Mercedes Benz Stadium a few Saturdays ago!
Dawgs 50 Tigers 30 … 13-0 record … No. 1 seed in the 2022 CFP Playoff … Woof, Woof, Woof!
I'm not going to lay-on the accolades too thick because the duty that lies nearest for these 2022 Dawgs (and their faithful fans) is focusing on the Ohio State Buckeyes, who will arrive to Mercedes Benz Stadium on December 31 with an enormous chip on their shoulders after being throttled by Michigan (in their own stadium) to end their regular season.
Does that scenario sound familiar?
It should because the 2021 Dawgs met a similar fate last season when Alabama took them to the woodshed in the SEC Championship. Like the Buckeyes (of this season), our team still made the CFP Playoff and used the previous bitter defeat to make history and win a national championship for the first time in 40 years.
It is for this reason (on our cover) that I had some fun with Chick-fil-A's (the Peach Bowl sponsor) highly successful marketing campaign. 'Eat Mor Peach' is a rally message to everyone in the Bulldog Nation. Be prepared because the Buckeyes are going to come out swinging with everything they have. But that is completely okay, as long as our team and fans want and earn more peach by the end of what should be a helluva game.
'Eat Mor Peach!'
Beginning with Jeff Danzler's excellent column (page 10) about seizing championships when the opportunity arises to our entire Sports section (starts page 13), our sports guys' content will certainly get you juiced for the 8 p.m. New Year's Eve slugfest at the Benz. Boy that place is going to be nuts!
Finally, our sports section ends with ESPN's Mark Schlabach generously lending his time to participate in our "A View From" Q&A (page 22). Yes, Mark is a UGA grad, but his dedication to reporting facts is why he is one of the best in the business. As you will read, Mark singled out both Kirby Smart and Stetson Bennett for not getting enough credit for the job they both did with the challenges of this 2022 team. Great stuff, Mark … thanks so much!
Ok, now I get to dedicate some space to my fellow 912 area code brethren, Stetson Bennett IV. Whoa, talk about a phenomenal story that just keeps getting better and better.
My own relationship with the Bennett family actually parallels Bulldawg Illustrated's beginning 20+ years ago. Because they hailed from Blackshear and Cheri and I from St. Simons, we ended up on the same flights heading to Georgia road trips. A lot of times the Bennett family would be the first photo I took for our popular fan photos of that weekend's game.
Now we have come full circle 20 years later and Stetson IV (and his family) just experienced the honor and jubilation of being a 2022 Heisman Trophy finalist. What a proud moment for not only him and his family, but everyone in the Bulldog Nation. And to no surprise, Stet handled all the pomp and circumstance with tremendous poise just like he does when leading his team on the field.
Enjoy our coverage of Stet's Heisman weekend beginning on page 51. Both BI photographer Rob Saye and columnist Loran Smith were on hand in New York City. Loran put it best …
"There are a couple of things to remember about Stetson. He is unflappable. He has a defining equanimity in his makeup. He is not troubled by criticism and before we chide the Heisman voters, let's remember that his own fan base was entrenched with doubting Thomases."
Thanks so much Stet for the memories and your dedication to the University of Georgia. And we so look forward to you leading your team to 'Eat Mor Peach' and beat the Buckeyes.
Switching gears, I've said this hundreds of time (in this space), but no issue of Bulldawg Illustrated is complete without perusing our Social section (beginning on page 25).
We have fan photos from the SEC Championship win to the Dawghouse at the RSM Classic to the final 2022 Touchdown Club of Athens meeting. Happy Dawg fans are everywhere on those pages and what an honor it is for all of us at BI to capture those and display them to our readers.
Then on pages 46, your heartstrings are sure to be pulled when reading about Athenian Sara Hughes' Bucket List triumph made possible by the graciousness of the UGA Spike Squad. Sara's courageousness in battling cancer over the last five years has been ELITE. And I know you will find Mimi Culpepper's (BI's Hammy Culpepper's younger sister) story about Sara and the Spike Squad so moving. Thanks MiMi for a doing a great job and like your bro, you have great talent with words.
Finally in our Social section, don't miss our Proust Q&A with Malcolm Mitchell (page 50). Malcolm is as cool as it gets and how awesome that he credits so much of his success to Mark Richt. Two Damn Good Dawgs there, for sure.
As is often to the case with a big issue of BI, I'm running short of space. Our More Sports Section (beginning on page 51) is loaded with a ton of goodie from JD's Bowl Bonanza to Hamilton Culpepper's annual awards "The Hammys" to Clay Watkins' look at the four principles of Mike White's Hoop Dawgs. Coach White promised me his players would play defense and I'm so excited to report he is a man of his word, so I encourage our fans to support his team.
Ok Bulldog Nation, I hope you have a wonderful holiday season and I look forward to all of us reconvening at the CFP-Semi Peach Bowl. It's going to be an epic New Year's weekend in Atlanta. The goal is simple … 'Eat Mor Peach,' so our team advances to the championship in L.A. That will then mean a BI Natty Preview EXTRA issue coming out Jan. 4, 2023.
Let's do this thing … 'Eat Mor Peach' … Beat the Buckeyes … Go Dawgs!!