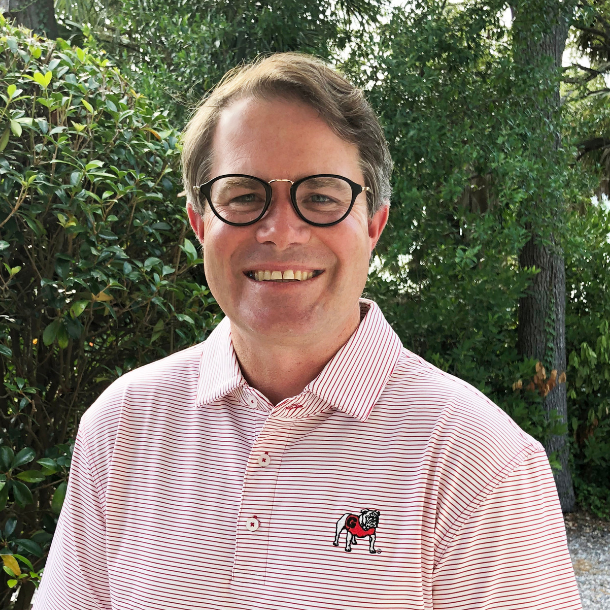 After another hot and muggy August, the hype of the 2021 off-season finally comes to an end on Saturday night in Charlotte as our Georgia Bulldogs square off against the elite Clemson Tigers.
What's not to love about this classic match-up between two storied, southern, programs in a kick-off game sponsored by true southerners' only mayo, Duke's.
This was definitely our inspiration for this issue's terrific cover created by Mack Williams, who is a freelance animator in New York. Mack is a University of Georgia alumnus, who grew up in Blackshear, Georgia with his family who had distinguished newspaper ties in Southeast Georgia.
I have to say, all the way to the knife and jar of Duke's in Coach Smart's hands, Mack and I made a great team in our first partnership in creating a cover for Bulldawg Illustrated. We both sincerely hope the master of cartooning (and proud Georgia grad) Jack Davis is smiling from above in our effort to give the Bulldog Nation an outstanding cover to get them fired up for the biggie on Saturday night.
Switching to the game, it doesn't get any better than this Georgia-Clemson match-up.
First, you have the battle of the initial QBs, … DJ versus JT.
While each signal-caller showed glimpses of greatness in 2020, neither was afforded a complete season. DJ took the helm during Trevor Lawrence's two game absence due to COVID-19. And JT didn't take the field for the Bulldogs until November after coming off a long knee injury that couldn't heal quick enough for Bulldogs' fans.
Now, the stage is set for these two awesome QBs, who are equally positive influences to their team, both on and off the field. Without a doubt, whichever of the two has the biggest night will immediately gain legitimate Heisman Trophy hype.
Then there is the battle of head coaches … Dabo Swinney versus Kirby Smart and the dynamic coaching staffs that each leads.
The college football community has watched as Coach Swinney has grown from a good coach that couldn't beat Florida State to now the No. 2 best coach in the country, with two national championships in the last four seasons. Stellar indeed.
After the gut-wrenching National Championship loss to Alabama in the 2017 National Championship, Coach Smart, much like Swinney in his early years, is sometimes chirped about regarding whether he can win the big one. Yes, as we have heard all summer long, the loser of Saturday's Duke's Mayo Classic will still control their destiny towards a birth in the College Football Playoff. However, for Smart and his team, a victory over Dabo and his Tigers would certainly put a major dent in the "big one" moniker.
Man, this game is going to be so incredible. All eyes will be on Charlotte, North Carolina on Saturday night and everyone here at Bulldawg Illustrated has worked extremely hard to produce an issue matching up to the hype.
BI's chief sports contributor, since we began 19 years ago, Jeff Dantzler starts things off with a superb column (page 12) that reminds Georgia fans of the fruitful seasons (through the years) that have followed Bulldogs' victories in major match-up openers. Then on page 15, our Sports section begins with quick-hitting content that breaks down both Georgia and Clemson. And at the back of this issue, our More Sports section includes BI's Greg Poole once again sizing up what's happening "In the Trenches" on page 52. Just in case you didn't get the memo, both the Dawgs and Tigers are loaded with size and speed at the line of scrimmage. Our sports coverage concludes with JD's Top 15, where Dantzler has the Tigers slotted No. 1 and the Dawgs No. 4. Finally, the always, astute Loran Smith returns to BI going deep into his endless, library of coach interviews by looking at Clemson's beauty of coach, Frank Howard.
Again, a big thanks goes to our staff at BI, not just our writers, but also our sales and design folks. And kudos must go to BI's advertisers that support our team's efforts to produce such a unique magazine.
Of course, no issue of BI is complete without our Social section.
This issue we're thrilled to feature, not one, but two Charlotte residents in our Proust Q&As. Both John Mangan (page 34) and Robert Wolfe (page 40) are equally proud of their family and share a never wavering love of the University of Georgia. The same goes with our Georgia Girls featuring Caroline Ward (Pages 28, 29). This former GymDog, who was on the 1998 and 1999 national championship teams, today uses her Terry College degree beautifully in owning and operating her successful health and wellness studio for women in Athens. Enjoy reading about these three Damn Good Dawgs. Finally, our Social Section has over 100 fan photos from various Bulldog events held over the summer … smiling Bulldogs everywhere.
In closing, I leave you with this. Since early this year, Coach Smart has talked about the immense connection of this 2021 team. Each player and coach has explored deep within to discover their "Why." I'm both hopeful and optimistic that this connection is what propels them to achieving greatness in 2021. That starts on Saturday … where everyone in the Bulldog Nation is "Looking for a Dabo of Mayo. " See you under the bright lights in Charlotte and Go Dawgs!!