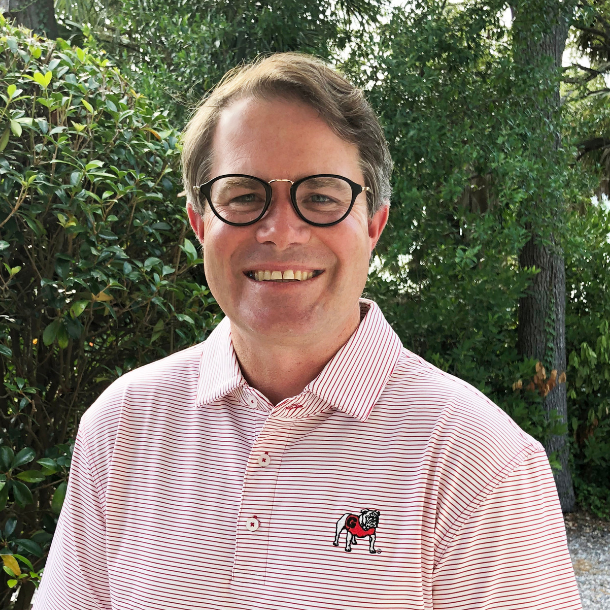 Congratulations Bulldog Nation as we have all survived four straight home games in Athens. And an even bigger heap of praise for everyone that resides in the Classic City, whom I know were most joyous when they waved goodbye to their last house guests on Sunday (even if it's just for a week).
I'm just having a little fun with what the last month was like, but the real news is that our back-to-back defending national champion Bulldogs shove off for their first roadie this Saturday sporting a perfect 4-0 record. Woof, Woof, Woof!
In case you don't know much about college football, our Dawgs will certainly have their hands full as the Deep South's Oldest Rivalry commences for the 128th time between the Georgia Bulldogs and the Auburn Tigers.
It's always a helluva battle with Aubie, which is why (for our cover) I went with two of Georgia's strongest lunch pail players, tight ends Brock Bowers and Oscar Delp. These two guys personify physicality, thus my dubbing them the Plains Busters (Auburn, Alabama's unofficial nickname is The Loveliest Village On The Plains, taken from a line in the poem The Deserted Village by Oliver Goldsmith).
There is plenty to talk about regarding the game, but I first want to give Kirby Smart a tip of the hat for establishing a new Southeastern Conference record for most victories through 100 games (with Georgia's 49-21 win over UAB).
Coach Smart isn't into accolades, but the names he surpassed with this record are epic …
Kirby Smart: 85-15
Nick Saban: 84-16
Steve Spurrier: 83-16-1
Bear Bryant: 81-12-1
Way to go Kirby!
Back to Saturday's game with Auburn. And who better than Jeff Dantzler (page 10) to remind the Georgia faithful the damage the Tigers have done to our Bulldogs during various junctures of the Deep South's Oldest Rivalry. For the diehards, it will be painstaking reading, but I implore you to get through JD's column as a reminder of the importance of our fan base being loud and proud in Jordan-Hare Stadium on Saturday afternoon. You know those Tigers or War Eagles or Plainsmen or whatever they are calling themselves this week would love nothing more than to storm the field after stopping the Bulldogs current 21 straight win streak. Don't let it happen Dawgs. Let's join our (the) Plains Busters in being ready for the opening kick on Saturday.
Our sports in this issue of BI should certainly get you lathered up for the Aubie battle at hand. Speaking of Dantzler, I hope our readers have enjoyed his new "The Five" (page 18) feature this season. Each week he keeps coming up with obscure nuggets of information that are always insightful and entertaining, which, funny enough, pretty much describes JD to a T (obscure, insightful and entertaining). And our UGA interns are doing a great job this season with their From the Intern column. This issue, Clay Watkins (page 20) provides solid data to dispute the Georgia offense naysayers, while also giving a few keys for Georgia to extend the Dawgs current record over Auburn to 16 out of 19.
Without a doubt the Tigers are overdue for a victory, so "who you gonna call" Bulldog Nation? … the Plains Busters!!
On the social front, the BI camera also survived the fourth straight home game in fine fashion. Have fun checking out our fan photos on pages 27-38. Also, enjoy getting to know Sean Goldsmith in our Proust Q&A (page 40). I love that the hero Sean chose was music producer extraordinaire, Rick Rubin. If you aren't familiar with Rubin and love music, then do yourself the favor of watching the May 29, 2023 CBS 60 Minutes interview. The dude is groovy and brilliant.
That's going to do it for me. I need some rest for the War Eagle journey ahead, which must end in some serious the Plains busting. See you in Jordan-Hare, Go Dawgs!!