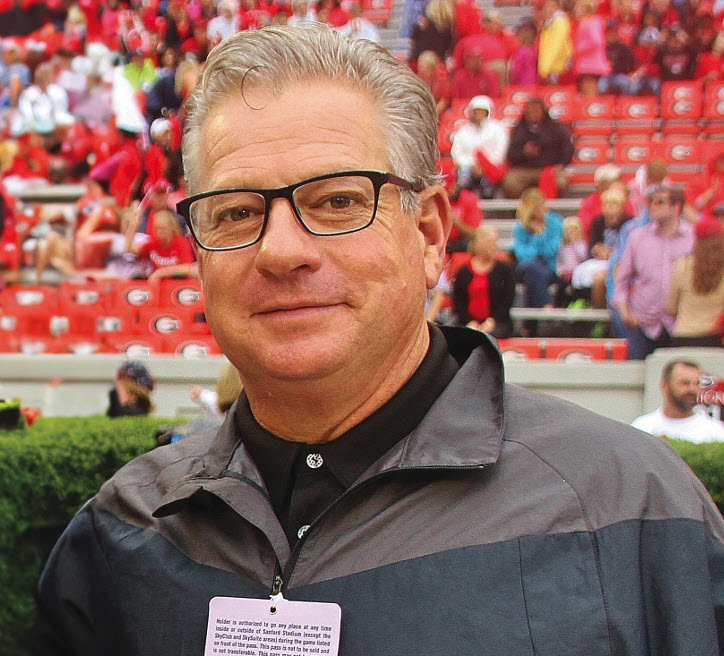 Offensive Player
Brock Bowers – the junior tight end from Napa Valley never ceases to amaze the Bulldog Nation. Brock Bowers will go down as one of the greatest players in Bulldog history. His play challenged the team to reach for higher success and that is what happened. Carson Beck targeted Brock three times, more than any other receiver, and Brock responded with nine catchers for 121 yards and two TDs. Bowers' yards after the catch were physical , showing tremendous balance and an effort we haven't seen since maybe Herschel Walker. Brock has the power to get into the end zone and all Carson needs to do is get the ball to BB!
Defensive Player
Xavian Sorey, Jr. – the 6-3, 220-pound sophomore linebacker from Campbellton, Florida is really starting to come into his zone. The sophomore played at a high-level against UAB, recording six tackles and five solos, which was challenging since the Blazers tried to attack through the air most of the day. The development of yet another linebacker at the University of Georgia is becoming expected with the long list of linebackers that are now in the NFL. As a sophomore, Xavian is making great strides as a leader on the defense and I can't tell you how valuable that will play for the University of Georgia through the rest of the season. Xavian is an athletic, big, strong 'backer and a Damn Good Dawg. His physicality will definitely be needed in Auburn this weekend.
Special team Player
Peyton Woodring – the freshman kicker from Louisiana is my special teams player of the game due to a tough week in practice and a perfect performance in the UAB game. Making seven of seven extra points may not seem like a big deal, but for the freshman who has had a tough start to his career, his focus and execution were back to par this week. The coaching staff and his teammates have the confidence in him and they believe he can work through his challenges and Saturday against UAB he took that first step with a very consistent performance. Peyton is our guy and we need him as we go deep into the SEC. Kicking can sometimes drive the fans crazy, but consistency is the key to success and Peyton is on his way.
UNSUNG DAWG OF THE WEEK
PARENTS – that's right parents! Against UAB, many sororities and fraternities at UGA celebrated parents weekend, which provided extra support for the UGA football program. Without the support of the parents, Sanford Stadium would not be full every week, and the students would not have an opportunity to three-peat. So many things happen on a game day weekend, but to be able to enjoy one of the best college football runs in history with your parents is truly a weekend to remember. Once again, my Unsung Hero goes to all of the proud parents that support our students and our student athletes at the best university in all of America. Go Dogs! Go parents!