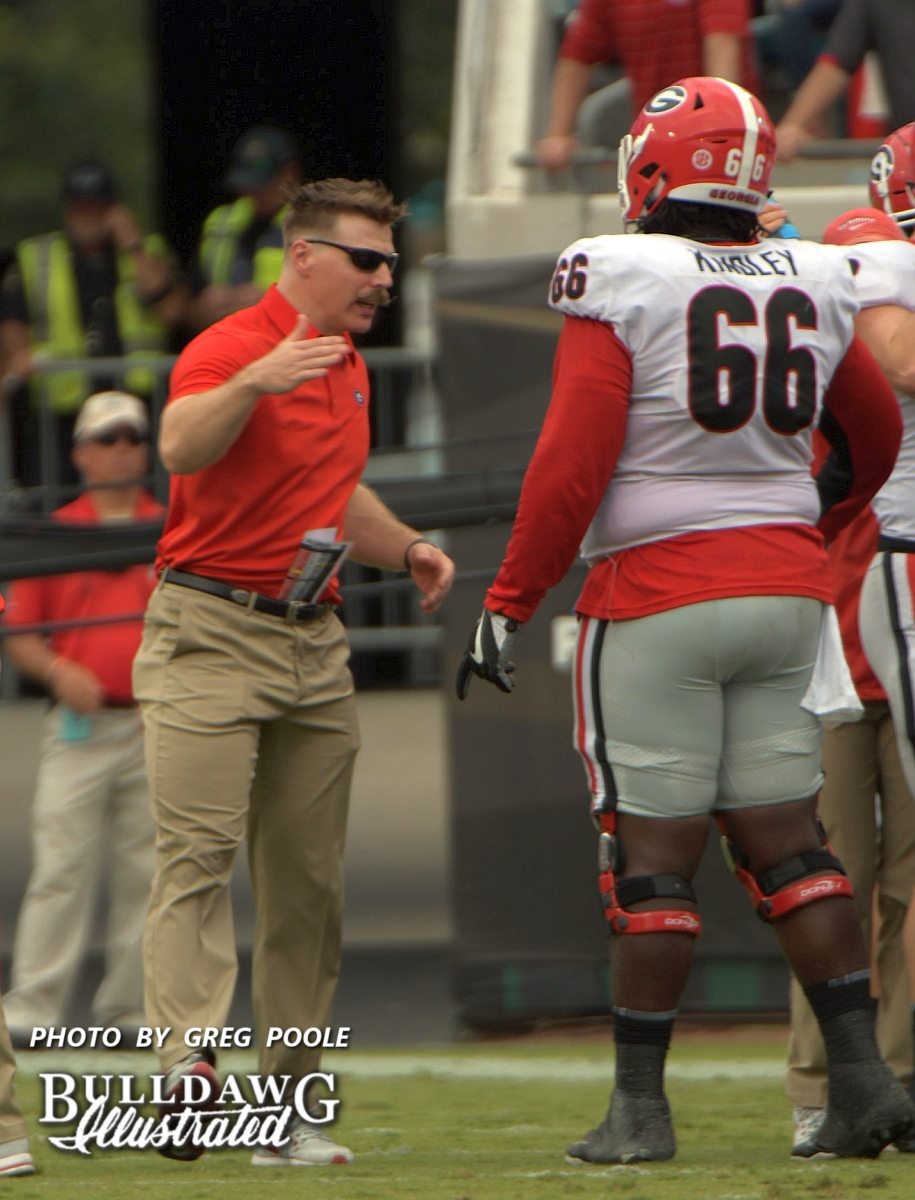 "This is the WORST team Georgia will field in the next five years"
The quote above is what one veteran reporter said to me to express his astonishment at what Kirby Smart and his staff have done at Georgia in less than two years. The quip came as the Dawgs had just gone ahead of Florida by three touchdowns at the World's Largest Outdoor Cocktail Party, an event met with fear and loathing by UGA fans for the past 25 years. 2017 marks a change in the tradition, the series is regressing toward the historical mean. Florida has had its run and was unable to draw even with Georgia in the win column. All's right with the world.
Some fans may be thinking that this season is a "one-off" event created when several important seniors decided to postpone their NFL careers for another shot at college football. While those decisions are extremely important to this year's success, they are just another piece of evidence of the player buy-in that has enabled the quantum leap in performance that we are seeing each week. In other words, the "The Process" put in place by the staff created the environment that made four important pieces of the team want to stick around for this season. 2017 is the beginning rather than the end.
I have been writing all season about the attitude of this team as it goes about its business – and business is exactly what it is doing each week. The wins that the Dawgs have secured each week have not come from wild excitement. Sure, the players are jacked for each game, but the excitement is real. By that, I mean that it comes from a belief that the coaches have given them all of the tools necessary to be successful and they are excited for the opportunity to execute the plan. Their juice is born of confidence, not hope.
One aspect of confidence is trust. Players trust the coaching staff to give them a break when needed. That may not seem like a big deal, but Georgia's coaches are demanding full and complete effort on each play with the understanding that players expending that energy will require relief at some point. That point varies by position (and player) but it exists for everyone. These Dawgs know that they can lay it all on the field and not be trying to compete when completely gassed. Of course, they also know that holding back will be rewarded with plenty of opportunities to rest – on the bench.
Next week, South Carolina will come to Athens with a roster full of Georgia boys hell-bent on derailing the Kirby Train and carting a victory back to Columbia. They will be met with the same steely gaze by the Bulldogs. The Georgia staff will change some plays, tweaking here and there, but the fundamental confidence, born of trust, will continue to serve these Junkyard Dawgs.
---
Recent Articles by Greg Poole


[pt_view id="cfef513t3d"]