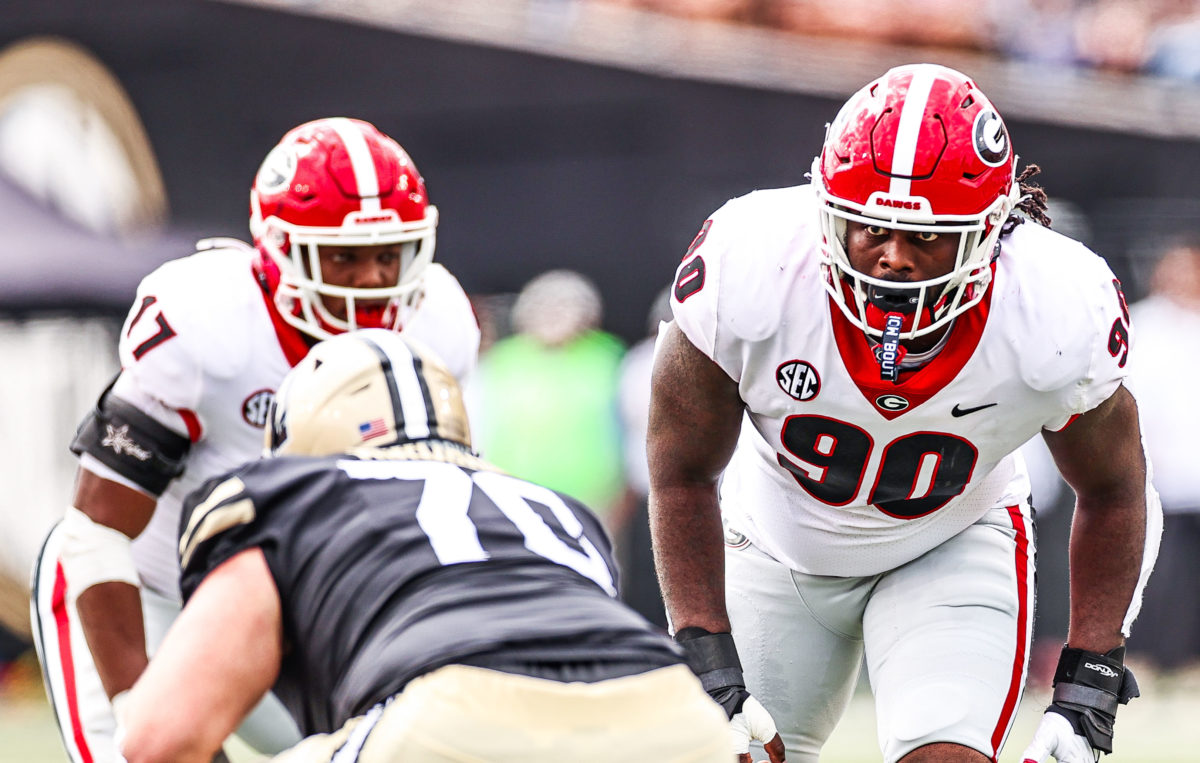 Great game, Dawgs. Now the real tests begin.
A blow-out win like Saturday's would typically set off the worry train during my history of watching college football. Fear of lack-of-focus heading into a game that will seriously test the Bulldogs often led to Munson-level anxiety. As Arkansas prepares to invade Sanford Stadium, Sam Pittman's skill and early success is enough to ignite the old night-sweats.
Let's get over it, Dawg Nation. This edition of Bulldogs is not one of those teams that haunt the scary spaces in the back of your head. These Dawgs will hunt it, catch it and bring it home on a platter.
Of course, Vanderbilt had no chance to win Saturday's game, but not simply because Kirby fields a more talented team. Georgia has far more talent than Vanderbilt at every roster spot. Georgia's down-roster depth has gotten playing experience early in the season. The talent that got exposed to playing time against Vandy will be far more confident next Saturday against Arkansas and (with increasing confidence) as the schedule grinds through Knoxville, Auburn, and Jacksonville.
After watching some of the Arkansas/TAMU game, I predict that Pittman's staff will try the same tactic on defense that most opponents have used against UGA for a couple of years. Crowd the line of scrimmage with six or seven and use them to send multiple blitz packages. The idea is to make the quarterback feel pressure at the very least, but specifically, the goal is to get to the quarterback and disrupt his rhythm – not to mention his confidence.
Arkansas plays a hustling, run-to-the-ball, energy-enhanced game. Sam Pitman has them believing in themselves and the program, but Georgia can match the Hogs intensity and do it with more talented players. Arkansas will arrive in Athens to make a statement for their head coach, but these Dawgs aren't interested in talking.