University of Georgia football fans will get their first glimpse of the 2016 edition of the Bulldogs, the first under the direction
of coach Kirby Smart, ­this Saturday in Sanford Stadium at the G-Day 2016 intrasquad game. Kickoff is set for 4:00 p.m. and admission to the game is free.


Stadium gates will open at 1:00 p.m. to welcome what is anticipated to be a record G-Day crowd. Festivities will begin at 1:15, when a number of Bulldog lettermen convene on the field for their annual alumni flag football game. At 2:45, Smart and the 2016 Bulldogs will continue the Dawg Walk tradition when they enter Sanford Stadium from outside the Tate Student Center.





Included in the G-Day pre-game run-up will be the premiere of a special video on the beginning of the Kirby Smart era. The presentation will feature exclusive, never-before-seen video from behind the scenes of Georgia football, produced by UGA¹s award-winning football video staff.


Bulldawg Illustrated will have a table in the courtyard between The Bookstore and the Tate Student Center. Come by and say, hello!

Click Image to Enlarge


G-Day has traditionally included a canned food drive in behalf of the Food Bank of Northeast Georgia. This year, in lieu of bringing canned goods to the game, fans are encouraged to consider making monetary donations to the Food Bank at the United Healthcare display from 11:00 a.m. until kickoff. The display is located across from the Main Gate of Sanford Stadium (underneath the bridge).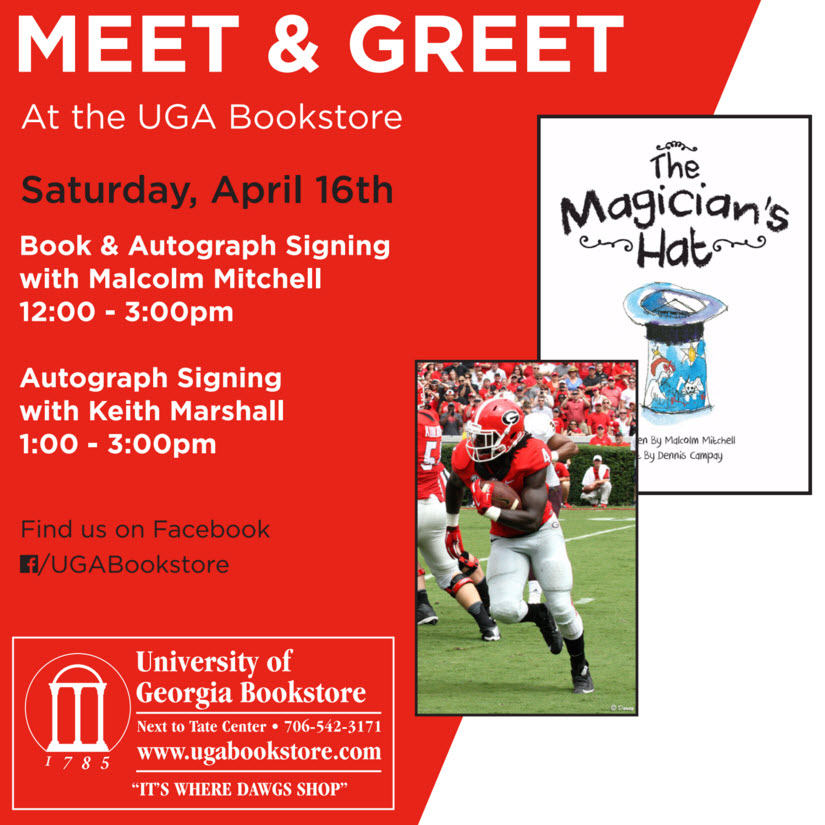 Fans are also encouraged to support all Bulldog teams that are competing in Athens this Saturday. The Georgia softball team will take on Tennessee at 1:00 p.m. at the Turner Softball Field on South Milledge Avenue. The Bulldog baseball team will play host to South Carolina after G-Day at Foley Field. First pitch is slated for 6:00 p.m.


G-Day 2016 will be televised nationally on ESPNU, with Dave Neal and former UGA All-American Matt Stinchcomb calling the action and Shannon Spake handling sideline reporting. G-Day will also be carried on much of the Georgia Bulldogs Sports Network from IMG. Scott Howard and Eric Zeier will call the action, with Chuck Dowdle providing commentary from the sideline.


A schedule of G-Day 2016events:
1:00 p.m. — UGA softball vs. Tennessee at Turner Softball Field
1:00 p.m. ­ Sanford Stadium gates open
1:15 p.m. ­ Alumni Flag Football Game kicks off
2:45 p.m. ­ Dawg Walk begins outside Tate Student Center
4:00 p.m. ­ G-Day spring football game kicks off
6:00 p.m. ­ UGA baseball vs. South Carolina at Foley Field