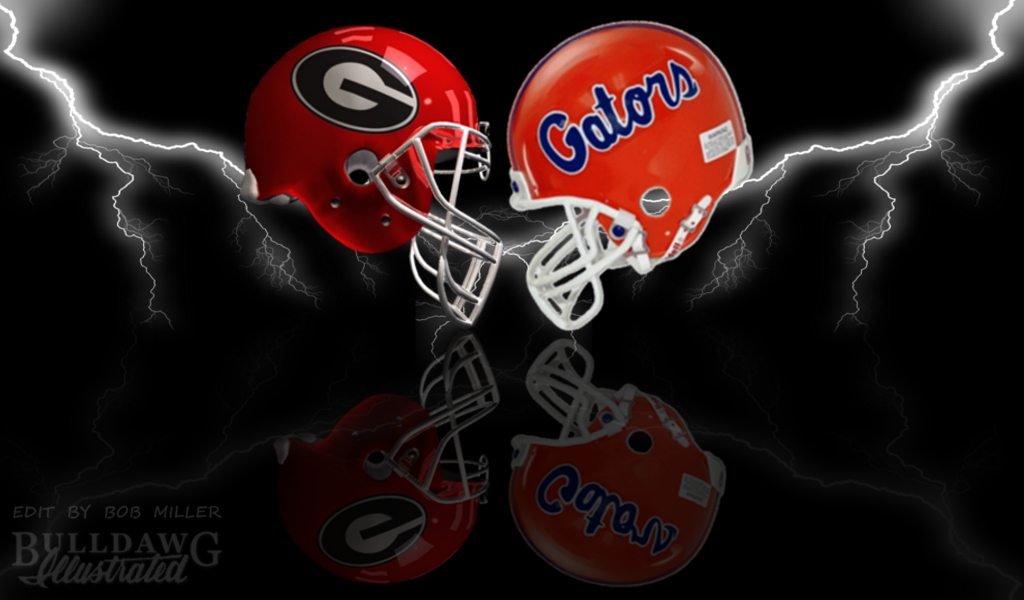 Georgia is flying high heading to Jacksonville at 7-0, 4-0 in Southeastern Conference play. Florida is 3-3, 3-2 on the year, the Gators suffering back-to-back knee-knocking one and two-point losses to LSU and Texas A&M.


While the Bulldogs attempt to take another step towards the SEC Championship Game and beyond, this team which has checked off so many "recent plagued" boxes, this one is as big and loud as a Waterloo Firecracker.


The Gators have won 21 of the last 27 meetings. That includes the last three match-ups by counts of 38-20, 27-3 and 24-10.


When Georgia was last 7-0, the Bulldogs lost a 14-10 heartbreaker to 5-2 Florida in 2005. The time prior Georgia went to Jacksonville undefeated was 2002, but the 8-0 Bulldogs were undone by Ron Zook's first Florida team, which headed into the game 5-3. That Georgia team would lose only that night.


This Georgia team certainly has a different look from most recent Bulldog teams that came up short of expectations. But there is a long way to go, and this is one of the biggest hurdles to climb. For the team, and for the program.


One of the biggest questions for Georgia is health. While Florida has attrition issues of its own, the last time the Bulldogs took the field in a 53-28 win over Missouri, Georgia was without five "two-deep" front-seven defenders.


Headlining those Red Cross potential returnees is junior defensive tackle Trenton Thompson. He has missed the Bulldogs last two games, and though they were impressive victories, Georgia's pass rush was inconsistent.


Both the Bulldogs and Gators had the open Saturday leading into the "Cocktail Party," which means time to heal, recharge and add some new wrinkles. This game, with the crowd split 50-50, always has a different energy and atmosphere. While Florida is playing the "what if" game this year, Georgia has the opportunity to do something special.




---
Recent Articles by Jeff Dantzler


[pt_view id="b358db4n1f"]