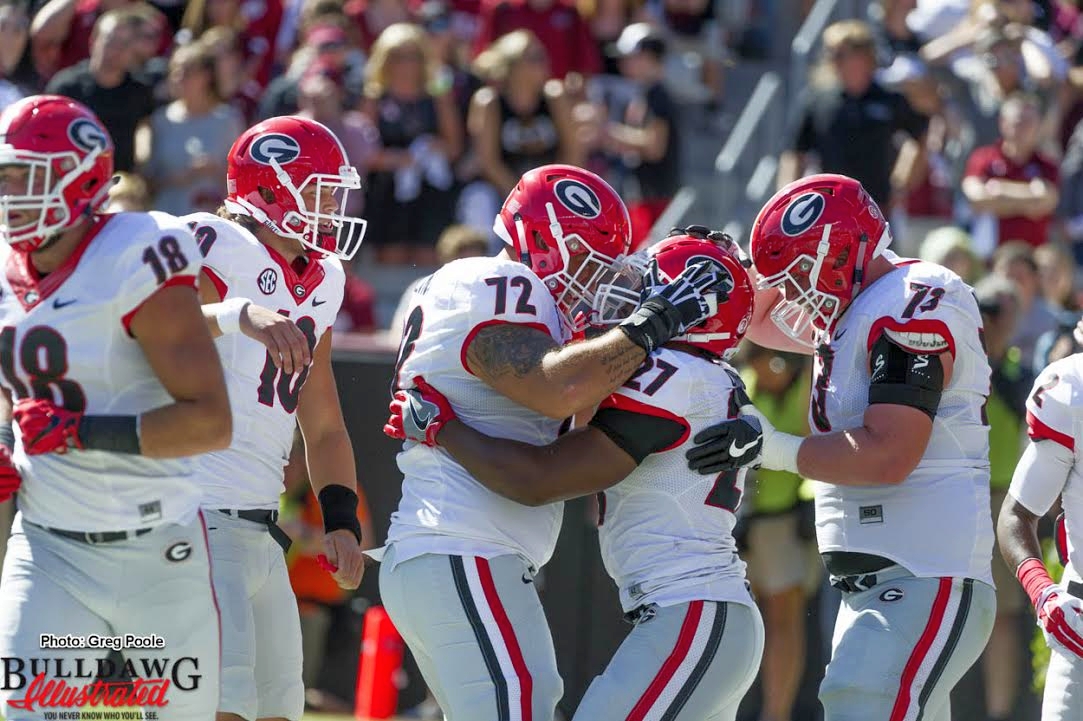 It's homecoming at Sanford Stadium, as Georgia and Vanderbilt square off. The Bulldogs are coming in on a short week after the decision was made to move the Bulldogs game with South Carolina to this previous Sunday.
It was a 28-14 Georgia win in Columbia, with Georgia's trio of tailbacks Sony Michel, Nick Chubb and Brian Herrien leading the Bulldogs to victory. The defense played well, and there were some improvements in the kicking game. Georgia will have to pull it all together with this quick turnaround made even quicker with the high noon kick.
Kirby Smart is the first Bulldogs first year head coach to lead Georgia to victory over South Carolina since Johnny Griffith in 1961. With the win, Georgia is now 4-2, and 2-2 in the Southeastern Conference.
Vanderbilt checks in at 2-4 and 0-3 in the league, and the Commodores are thinking "what could have been?" But then again, so many teams, including obviously Georgia from the heartbreak Hail Mary.
Derek Mason, in his third season at the helm in the Music City, like Kirby Smart is a former defensive coordinator and once again has an excellent stop unit, led by All-American candidate Zach Cunningham, one of the SEC's elite linebackers. In the season opener Thursday, September 1, Vanderbilt had a 10-0 halftime lead over South Carolina, but lost 13-10 on a 55-yard Elliot Frye field goal in the final minute. Heart-breaker. Following a win over Western Kentucky, the 'Dores got rolled at Tech 38-7. Vandy came back with a win over Western Kentucky to get to 2-2.
Since then, two more close losses. Florida escaped the 11 a.m. kickoff in Nashville with a 13-6 win over Vandy. This past Saturday, Vanderbilt again came up just short, falling 20-13 at Kentucky. That's a three-point loss and two seven-point setbacks for Vanderbilt in SEC play this season.
Having what turns out to be the extra day due to Georgia's Sunday kick could certainly be an advantage for the Dores, as they eye the upset. Ten years ago, Vandy stunned the Dogs on a last second field goal 24-22. In 1994, Vandy rocked the Dogs 43-30 on homecoming. The 'Dores beat the Bulldogs in Nashville in 2013, coming back from a 13-point second half deficit.