Name: Julie Moran
Family: DuPree, Bryan
Hometown: Thomasville
Current Town: Atlanta
What Years at UGA: 1980-84
School/Degree: Magna Cum Laude graduate Henry Grady school of journalism
Profession: Television host
Accolades: America's Junior Miss, first female anchor for ABC's Wide World of Sports, People Magazine's 50 Most Beautiful People, Host for Entertainment Tonight, Henry Grady fellow#ATHENSga
Describe Athens in three words: Heaven on Earth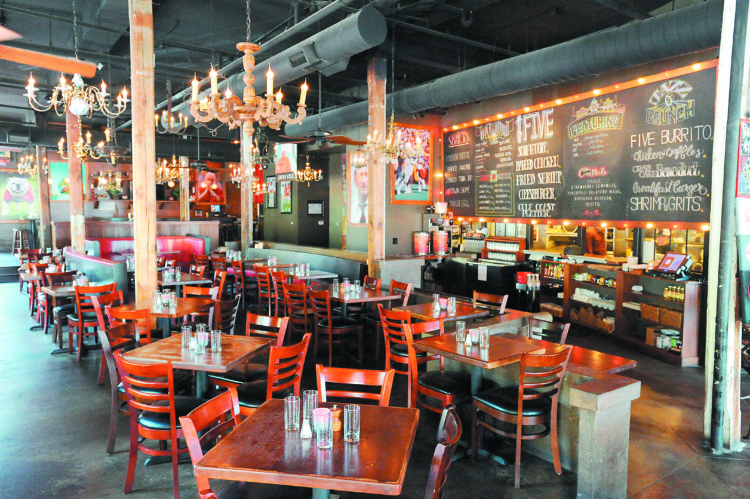 Fave bars and restaurant in Athens: Last Resort, Pauley's, Five Bar
Fave shops in Athens: Heery's , Bulldog Sporting Goods
Fave Athens landmark: The Hedges
Describe your typical Bulldog game day: Broadcaster Loran Smith is a longtime family friend who worked with my grandfather Sterling Dupree when he was a football coach at Georgia. Even when we lived in Los Angeles we would fly into Athens spend the night with Loran and Myrna and stop by Loran's radio show on game day. We always have a fantastic brunch/lunch there and go on to cheer the Dawgs! We are still following that tradition now that we have moved to Atlanta. A drive over is much more fun than a flight across the country!!!
Share a tailgate recipe:
Julie's Jalapeno Poppers
Combine 4 ounces of cream cheese, 4 ounces shredded cheddar cheese, 6 ounces of fresh cooked corn kernels, and salt and pepper to taste.
Fill 8 jalapeño peppers that are halved lengthwise and seeded, with the cheese mixture. Wrap each stuffed pepper with thick cut bacon that is sliced in half. Place the poppers facedown on the grill over direct Heat. Grill and turn until bacon is crispy and brown!!!
Fave lipstick: Mac Shanghai Spice
Fave mascara: L'Oreal Voluminous butterfly/blackish noir
Fave skin care line: Revision Skincare
Fave hair product: Bio Silk
Product you can't live without: Revision DEJ Eye Cream
Best budget buy product: CeraVe
Biggest product splurge: Le Mer
Fave fashion designer: Diane von Furstenberg
Fave interior designer: Jennifer Healey Interiors
Fave jeans: 7 for all mankind
Fave tee: C&C Tees
Fashion idol: Cate Blanchett
Fave flower: peonies
Fave accessory: my Janet Gregg gold cross pendant
Fave stationery: Sugar Paper
Who inspires you? My Daughters Maiya and Makayla
Fave instagram: Reese Witherspoon
Fave magazine: Vanity Fair
Fave book: For Whom the Bell Tolls
Fave song: Then…At Last by Etta James…Now…Holy by Fla/Ga line
Fave artist: CAM
FOR RECENT POSTS BY CHERI LEAVY – click here