's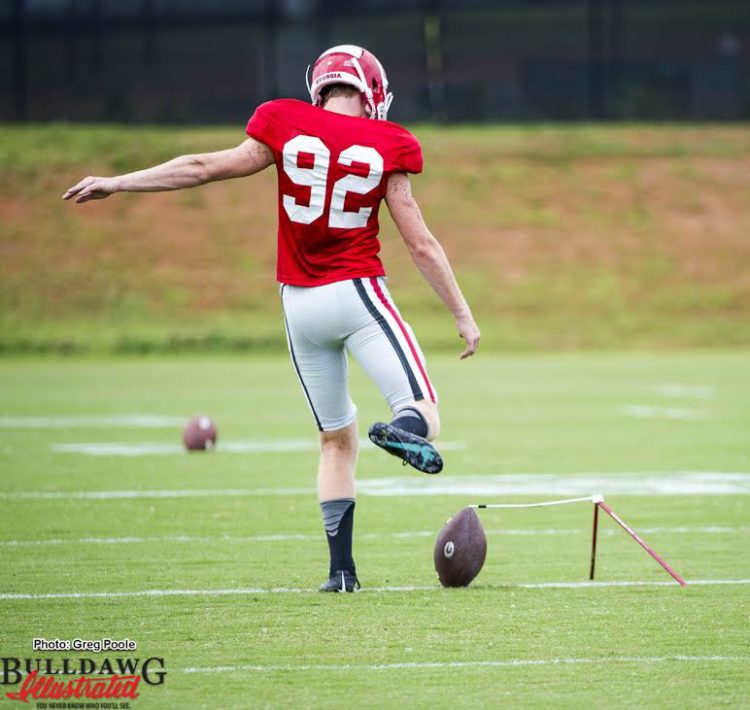 The field goal kicking, punting, and kickoff situation is still a very open competition for the Bulldogs, and Kirby Smart even asked the media their opinion on the kickoff situation.



Special teams, for the most part, struggled against the North Carolina Tar Heels and should be a huge focus in practice this week. Kirby Smart is still looking for a guy to handle kickoffs and has not made a final decision on who should handle this duty.


One member of the media asked Coach Smart what his philosophy was concerning kickoffs and if he was looking for a guy who could boot it out of the end zone or something else, and Kirby gave a very straight-forward response by asking the question to the member of the media.

What do you think? What do you want? If you were coaching which one would you want?


Kirby got the answer he was looking for – kick it out of the end zone.

Me too. That's my philosophy, you know anybody? We're gonna try some things to give those guys a little break and maybe their legs a little bit stronger because they have the ability to do it, but maybe we've been over kicking them, maybe we've been over-thinking it. But it's been a concern all camp and will continue to be until that ball goes out of the end zone like theirs (North Carolina) did.


The Bulldogs have some huge improvements to make on special teams and it will be interesting to see if the starters on special teams change or if there are any adjustments made for the Bulldogs second game and home opener against Nicholls State.