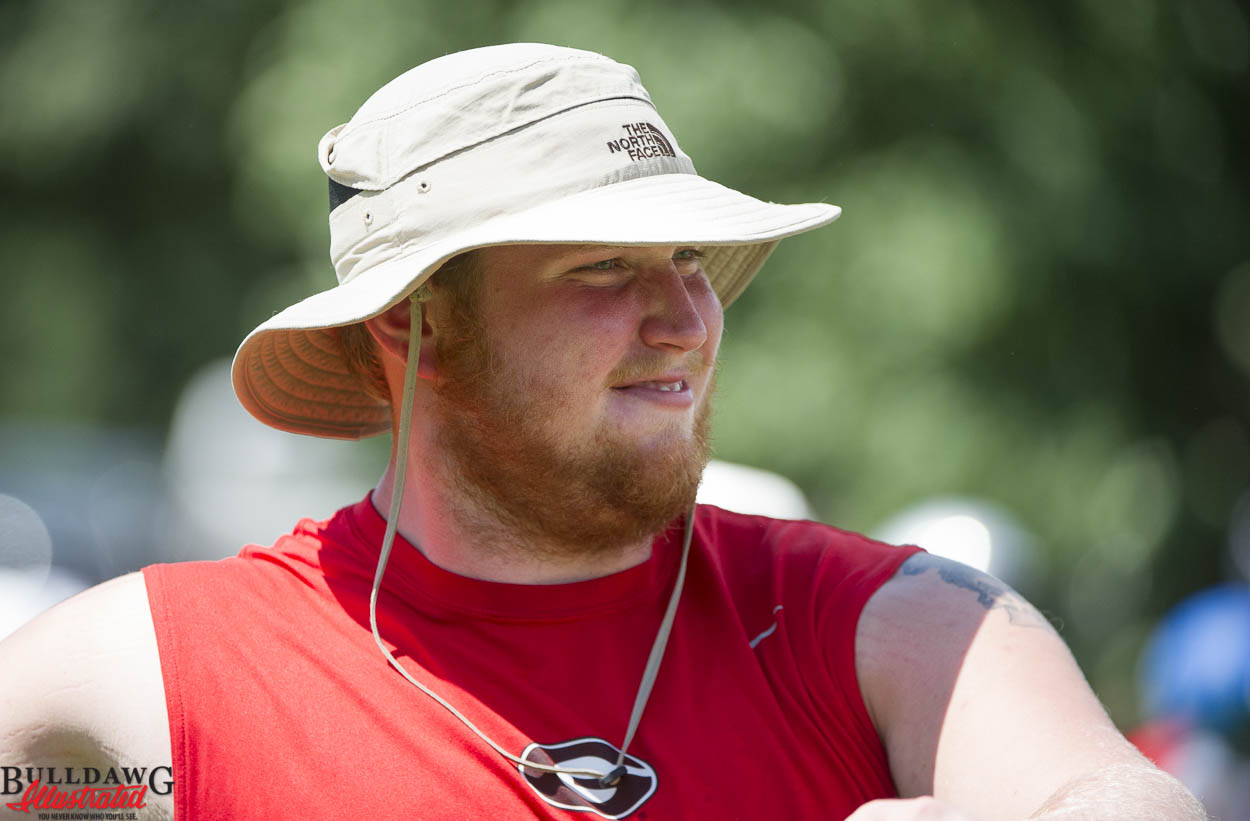 Greg Pyke, a 6-6/313 offensive lineman from Baltimore, MD, underwent surgery for appendicitis, according to a report by Fletcher Page of The Athens Banner-Herald.


Pyke should not miss any playing time as a result of the surgery.


After this year's campaign at UGA, Pyke is expected to be one of the top guard prospects in the 2017 NFL draft.


Maybe it's my background in an offensive line family, but watching tape of Pyke absolutely made my day! In fairness, I don't live the most exciting life anymore, but when I see a guard mash his opponents with pure power, good footwork and timing on combination blocks — that makes me happy. Pyke uses quick, choppy steps to get himself in position and then plays with a strong base to lock defenders out. And he loves to scrap on every snap. I'm getting fired up just typing this. He bends at the waist too often and needs to play with a little better pad level, but he's going to open plenty of holes for Nick Chubb this year.