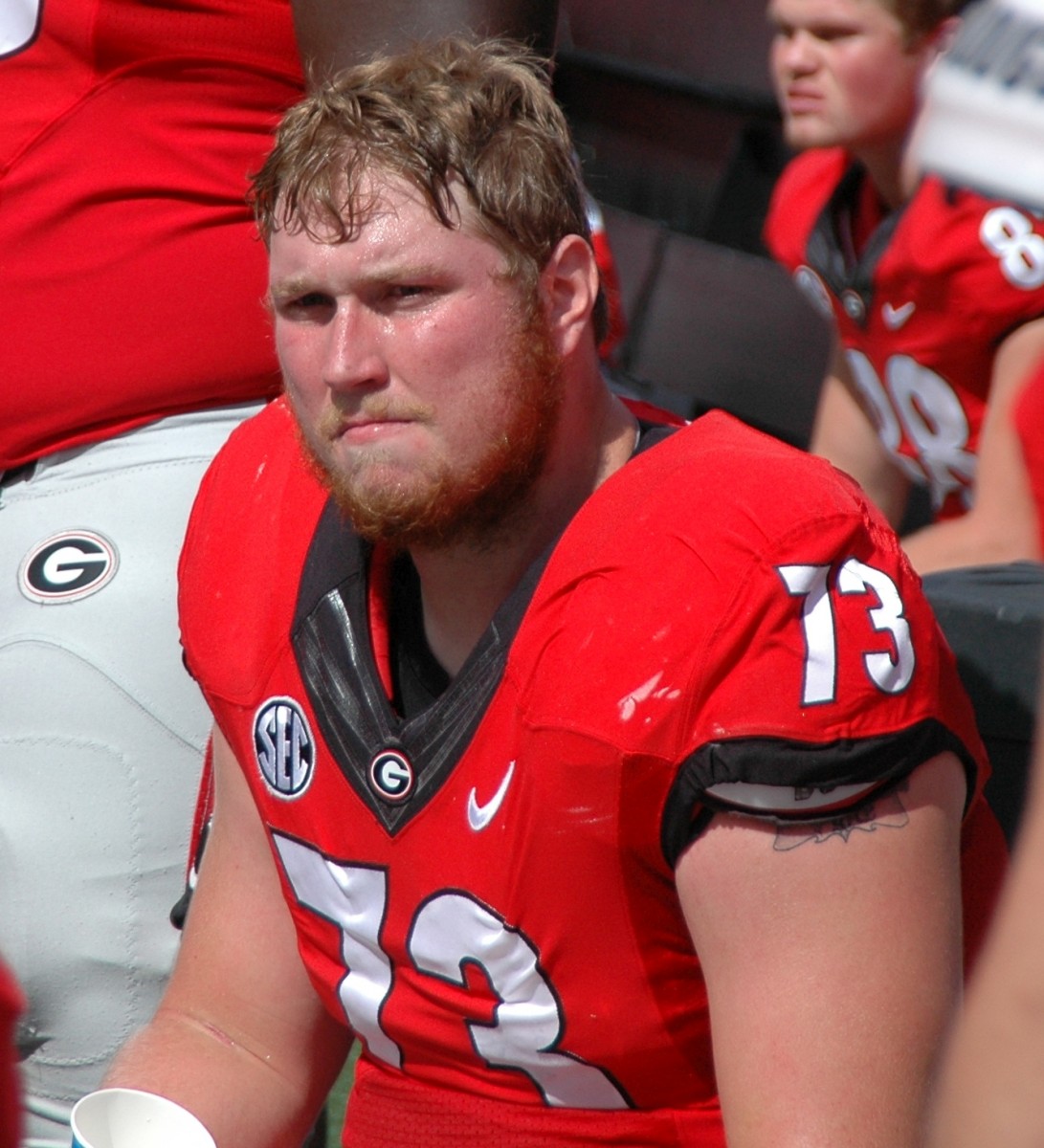 [su_spacer size="20″] Junior offensive linemen and guard Greg Pyke talks about what it's like to block for the Georgia running backs Nick Chubb, Sony Michel, Keith Marshall, and Brendan Douglas in the post-game interview after the Dawgs defeated Vanderbilt 31-14.
[su_spacer size="20″]
The offensive line, we kind of just put it on ourselves to come out here and just be like hey, we're gonna smash these guys in the mouth; and let our great backs hit it down field. That is just what we did. It's pretty to watch when these guys are running around out here.
[su_spacer size="40″] Did Greg Pyke have any comments on Greyson Lambert's performance?
[su_spacer size="40″]
I don't really talk to him about passing. I play offensive line; so, I kind of just block for the guy. Greyson's been doing really well.
[su_spacer size="40″] Pyke also talks about Georgia's up-and-coming opponent, South Carolina, which the Dawgs will play at home at Sanford on Saturday.
[su_spacer size="40″]
It's definitely another SEC game. I don't think it is going to be treated anything differently than what we do every week.
[su_spacer size="40″]
Greg Pyke postgame interview – Vanderbilt
[su_spacer size="80″]