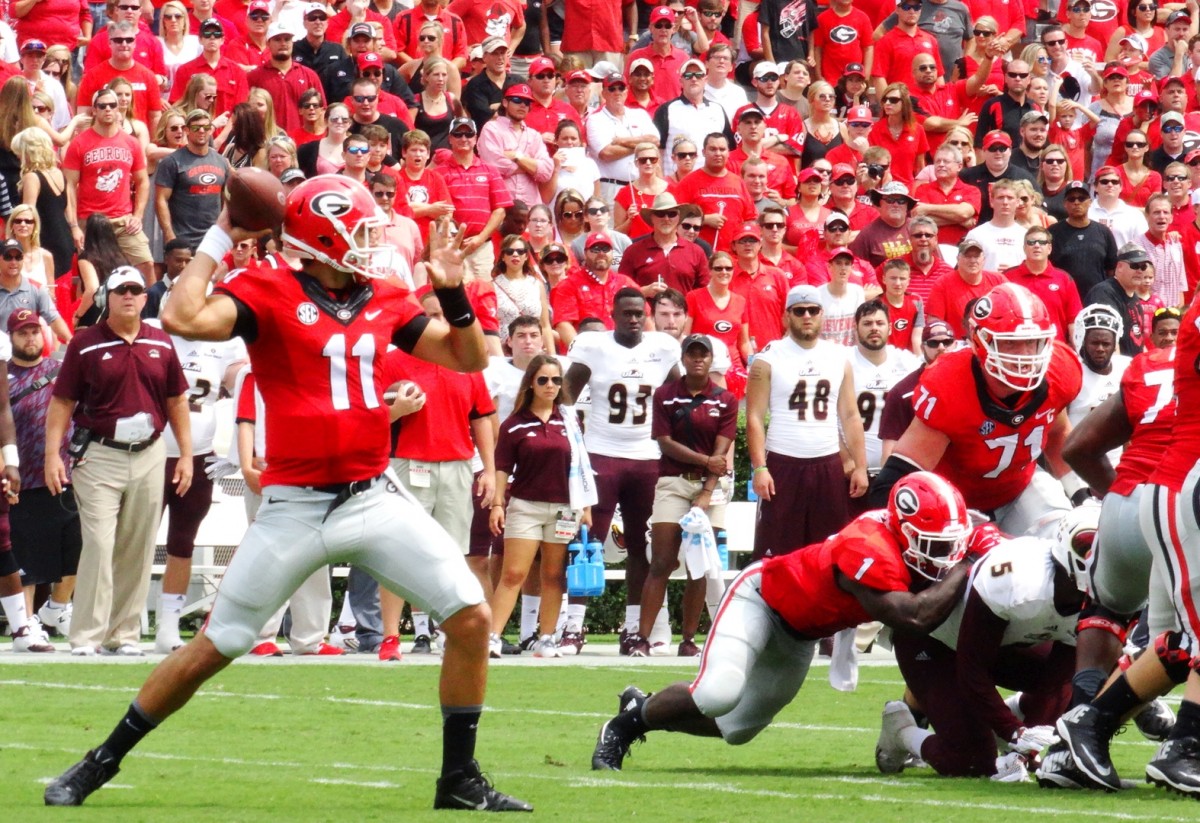 [su_spacer size="20"] Greyson Lambert had a first game that was very consistent and was for the most part mistake free. He hopes to continue to gain comfort and confidence as the Bulldogs starting quarterback.
[su_spacer size="20"]
Greyson Lambert did not light up the stadium with huge flashy plays Saturday but rather gave the Bulldogs something that I believed was much more important, that being a turnover free day from himself. I think many of the Bulldogs coaching staff can live without Lambert making huge plays right now, and would rather see him limit his mistakes for the time being.
[su_spacer size="40"] Lambert was asked in this interview about how comfortable was he with all the trust put in the quarterback position in this offense to make all the checks and call other things as well. Greyson had this to say:
[su_spacer size="40"]
I'm gaining comfort everyday but I feel really comfortable with the offense. I love the gamelans that Coach Schotty puts together and I feel really comfortable and confident in the gameplan.
[su_spacer size="40"] Lambert was also questioned about how he was adjusting to the playcards that they used Saturday and how he was able to play with those. Lambert addressed it by saying this:
The signals that we have are definitely new but I love it, just kinda the no huddle, up-tempo stuff… I love being able to change tempos
[su_spacer size="40"] Greyson ended his interview by talking about how freshman Terry Godwin has practiced and played how he has transferred his talent from high school to college. Lambert went on to say that he believes Godwin will be a great talent in Athens.
[su_spacer size="40"] [su_youtube_advanced url="https://www.youtube.com/watch?v=BcFcETGGivM" autohide="no"] [su_spacer size="80"]