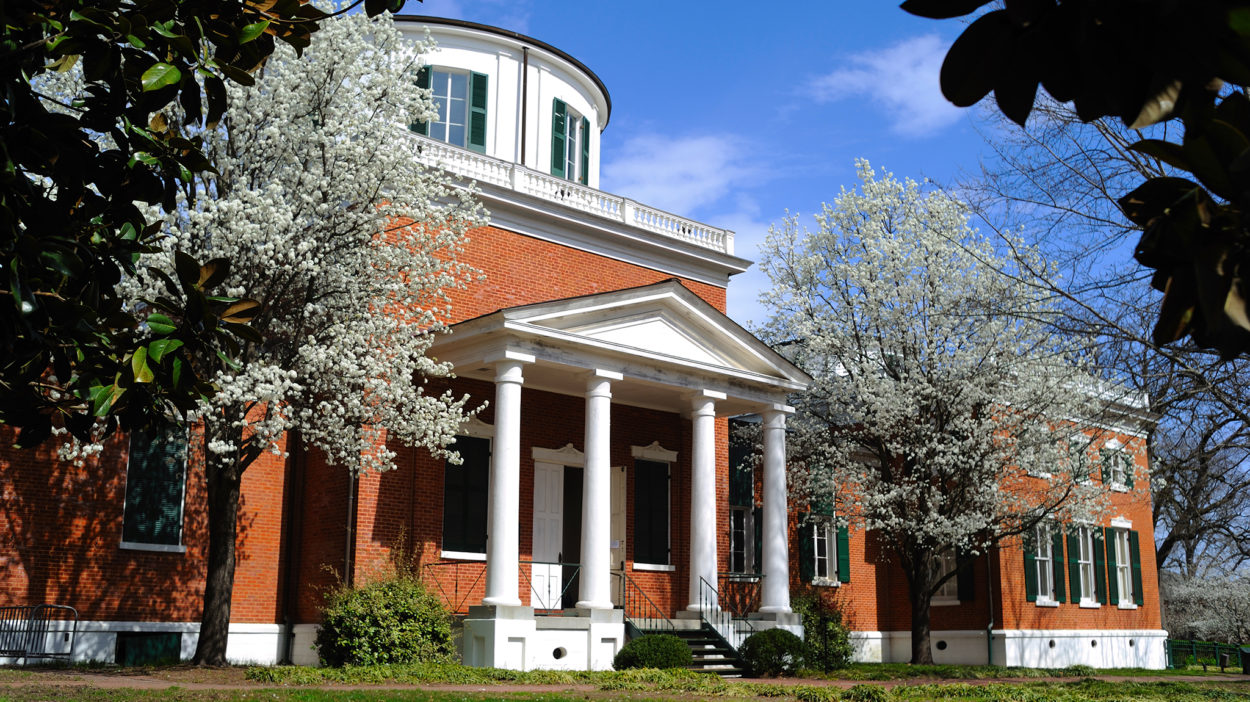 Welcome to Oxford. Home to the Ole Miss Rebels and the Southern Foodways Alliance, an institute of the Center for the Study of Southern Culture at the University of Mississippi. Through documentary films, a quarterly journal, oral history projects, events, and daily web content, SFA uses food as a means to dig into lesser- known corners of the South, complicate stereotypes, document new dynamics, and amplify the voices of the unsung folks who grow, cook, and serve our daily meals.

As it turns out, SFA World Headquarters harbors a handful of native Georgians:

Director John T Edge hails from Macon, while foodways professor Catarina Passidomo and web editor Jenna Mason each hold degrees from the University of Georgia. These SFA Bulldogs have given us an inside scoop to the best inside Oxford experiences this wonderful town has to offer.
WHAT ARE YOU KNOWN FOR…(SPECIAL FOOD, DRINK, LOCAL WATERING HOLE THAT'S BEEN AROUND FOREVER?)
Ajax Diner (1). Old school Bulldogs might feel a tinge of Five Star Day nostalgia when they duck into Oxford's plate lunch paradise. Amid eccentric decor and a toothpick-pricked tile ceiling, you'll rub elbows with lawyers and local musicians alike. The bar stays open late—if you're lucky you'll even catch some live hill country blues.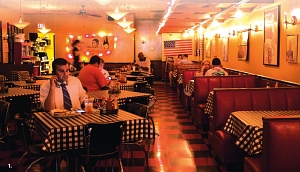 EXPLAIN THE GROVE AND HOW TO TACKLE IT:
Team SFA tends to steer off the beaten path. So while Grove-goers swim in a sea of tailgate tents, some savvy folks sneak over to The Circle, an adjacent green space that boasts the campus's oldest building, the Lyceum. Still lush, less crowded.
Should you choose to Grove (it is a verb), stroll over to the Southern Studies tent at Barnard Observatory, SFAs home turf. We'll be the ones relaxing on the front porch, sipping something cold, as any good Southerner should.
Note: Wherever you end up on campus, remember to keep the adult beverages "out of sight." Any opaque, plastic cup will do, but it's worth mentioning that a Newk's to-go cup will hold an entire bottle of champagne.
FAVORITE PLACES TO SHOP IN OXFORD (LOCAL FAVORITES)
Square Books (2). A veritable time warp for book lovers. Shelves upon shelves attest to Oxford's thriving community of celebrated writers, many of whom you'll find fraternizing on the City Grocery balcony a couple doors down. "Staff Pick" notes dot the displays with spot-on suggestions. Head up to the balcony for a cup of coffee and a tranquil view of the Square.
The End of All Music. Up your vinyl game at one of the country's best-loved independent record stores. Find it up North Lamar Blvd just before 'the three-way' that is actually a four-way intersection.
Amelia. Located in the lobby of the Lyric Theater, Amelia's charming handmade gifts, apparel, and accessories might make you invent people to shop for.
Neilsen's. The South's oldest continuously operating department store sets the bar for classic Oxford style. If you happen to be a Rebel in Bulldog's clothing, you can get your gameday gear here, too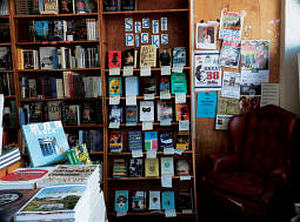 BEST SPOT TO WIND DOWN AFTER THE GAME?
A bit of informal research suggests that, in Oxford, "winding down after a game" is … rare. But if you want to avoid all-out raucous revelry, try these low(er) key spots.
Shelter on Van Buren (4) walks the line between coffee shop, craft beer cave, and cultural arts center. Their menu includes panini and desserts, local brews, and a limited wine list. Live music picks up as the sun goes down.
Mundo Latino. Better known as "The Taco Shop" or "Secret Taco," you'll find this unassuming taqueria in a shopping center down University avenue. The salsa is hot, the tacos perfection, and the tortilla chips unparalleled.
Lamar Lounge sits a mile north of the Square—just far enough to thin the crowd a bit.
You'll know it by the neon "BAR" sign on the front. Relax on the back patio while the pitmasters smoke whole hogs and the happy hour band plays old favorites.
Traveling with tots? Treat them to an ice cream cone from Holli's Sweet Tooth while you sip suds from The Growler's thirty taps of local drafts right next door.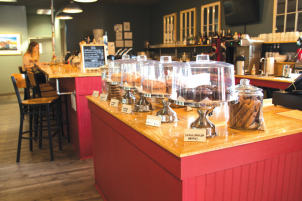 FAVORITE SUNDAY BRUNCH SPOT FOR THOSE WHO STAY OVERNIGHT?
Saint Leo is the Square's newest sensation. Upscale, wood- fired pizza pairs with hard- to-find wines in a striking, intimate space. They don't take reservations, so call ahead to get on the waiting list.
Ravine. Long called "Oxford's Best-kept Secret," Ravine is wine-driven, locally-sourced fine dining at its best. There's a waiting list for game weekend dinner reservations; brunch offers an affordable, and delectable, alternative.
Bottletree Bakery (6). If you lack the time to linger for brunch, pick up some pastries to go at the funkiest bakery in town. Staff favorites: Ginger Scones and Blueberry Humble Pie.