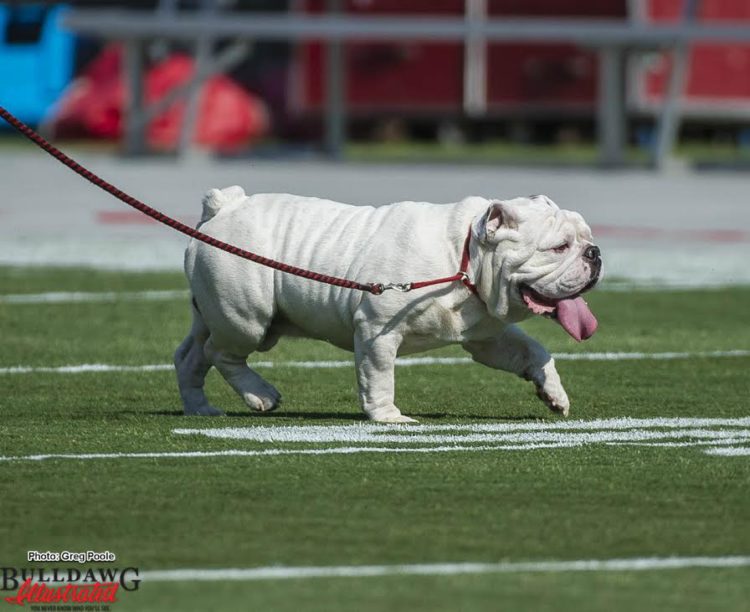 Saturday's game was an extremely poor performance but the sky is not falling!  No, Georgia is not going to go 3-9 this season and no, Georgia is not going to go 12-0 either.  


For those of you that thought UGA just had an off day on Saturday:   This wasn't just an "off day".  Nicholls State exposed the Bulldogs weaknesses.  The offensive line still lacks ideal size and power, the defensive line is extremely young, we struggle to rush the passer and the wide receivers can't create separation.  Nicholls State was crowding the line of scrimmage to stuff the run and jumping every underneath route because they weren't afraid of UGA beating them deep.  Georgia is not a Top 10 team today and I don't believe they are capable of becoming one this season.


For those of you that think Georgia is terrible and nothing has changed under Kirby Smart:  It's a process.  Kirby Smart said it best, "it's like turning a battleship".  A program does not and cannot change overnight.  Kirby is still trying to change the culture and this year there is a huge learning curve for the players as Kirby tries to put the foundation in place for future championships.  For those of you doom and gloomers, Nick Saban's first season at Alabama the Crimson Tide went 7-6 including a loss at home to Louisiana-Monroe.  The next season the Tide went 12-0 in the regular season. 


The 2016 edition of the Georgia Bulldogs is a very interesting group when you take an in-depth look.


The front seven for the Bulldogs defense has been completely reconstructed and there is not a single player on the roster that played 35% of the snaps season.  This is the first time that each and every one of these players has been asked to play a full game, yet alone a full season.  Watching the game yesterday on several occasions the Bulldogs had Michail Carter, Tyler Clark and Julian Rochester along the defensive line – I challenge you to find another team in the country that has lined up this season with three true freshmen on the defensive front at one time.  I don't care how talented you are, that learning curve is massive.


On the offensive side of the ball, I don't think the Bulldogs have a true offensive tackle on the entire roster.  Both Greg Pyke and Tyler Catalina are guards, not tackles.  That puts your offensive coordinator in a very interesting position because I don't know if you can really depend on either of UGA's tackles to protect the QB long enough to take a seven step drop and find a receiver on a deep out or a crossing route.  UGA is trying to run a lot of short to intermediate routes and opposing DB's are sitting on those short routes making it difficult for the receivers to create separation.  It would not surprise me to see the Bulldogs starting two new incoming players at the tackle positions next season.


Add to that the fact that you are either playing a true freshmen QB or an experienced fifth-year senior that has proven very little on the collegiate level and you have a team (where if you took of your red and black sunglasses) you would think would be a 7-5 or an 8-4 football team.  Depending on how quickly this team can mature and how the ball bounces this team could be 7-5 or they could be 9-3 or 10-2.


Regardless, the record is not what is important.  What is important is that the battleship is turning.  The players are growing and learning how to go about their business in order to become a championship football team.  They are learning how to become leaders.  Those leaders are going to be able to lead and demand the accountability and maximum effort from Kirby Smart's extremely talented "Sic'em17" recruiting class.


This team will do some great things this season.  At the same time, they will also do some things that leave you scratching your head or even worse throwing your shoe at the TV.  Be patient!  Great things are coming to the Bulldog Nation!