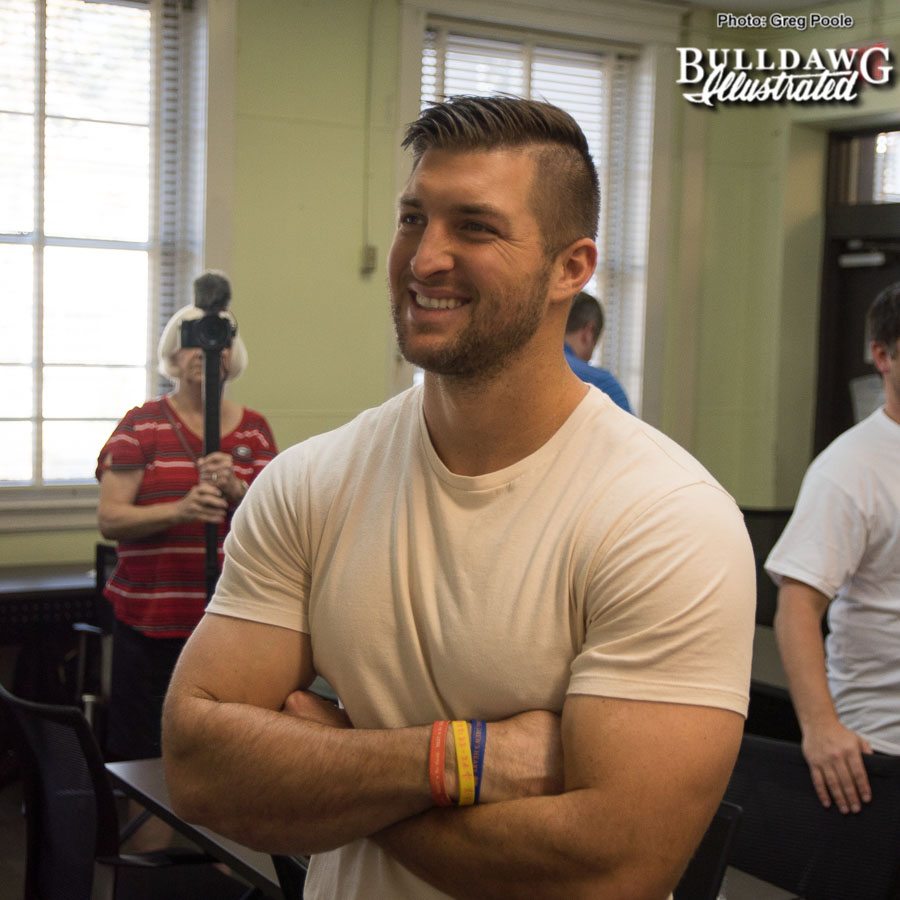 As I was sitting on the beach at St. Simons Island today I was reminded once again of how great it feels to be here after a Georgia victory in October. For the longest time, I hated coming here because I knew how the weekend was going to end before it started. That got me thinking, who are my most hated rival players in my lifetime. Below is my Top 8. Who is on your list?
#8 – Jamal Lewis
The Atlanta, GA native escaped the homestate team and went to the Tennessee Volunteers where he excelled for 3 years and terrorized the Georgia Bulldogs. He ran through, over and around the Dawgs and led Tennessee to a 3-0 record over the Dawgs. I will never forget his explosion on onto the scene in 1997 when he ran for 232 yards as the Vols demolished Georgia.
#7 – Cam Newton
In Cam Newton's one year in Auburn he single-handedly led Auburn to a national championship. Perhaps I am bitter that the Dawgs missed out on another top in-state target who went on to play for two of Georgia's biggest rivals but what his 2010 performance against Georgia was utterly demoralizing to watch. Add to that the fact that Auburn fan's still constantly mention Georgia's last national championship was in 1980 and it makes Cam one of my most hated players.
#6 – Peyton Manning
Another Volunteer from the mid-90's, Peyton Manning was Georgia's arch nemesis. While Peyton could never beat Florida, he had no problem crushing the Dawgs. While he evolved into one of my favorite players to watch in the NFL I dreaded seeing him run through Power T's on Saturdays.
#5 – Tua Tagavailoa
The Dawgs had the 2017 National Championship locked up and then in comes the five star true freshmen Tagavailoa to lead Alabama to an incredible comeback. Overnight, suddenly all of the oxygen in college football was about Tua and his greatness after only playing one half of football. Two years later it is still all about Tua while Jake Fromm may be the better quarterback.
#4 – Tim Tebow
Tebow is a great human being but during his time at Florida, he was one of the most hated football players in the country. He was "too perfect" and blinded everyone from the fact that a huge part of Urban Meyer's roster was a bunch of deviants.
#3 – Nick Fairley
Fairley was an absolute monster during Auburn's 2010 national championship run and was truly an incredible college football player. However, his arrogant celebrations and dirty play on the field made him one of my most hated players. What puts him so high on this was the 2010 game when he took three vicious cheap shots on Aaron Murray.
#2 – Brandon Spikes
Spikes made a strong run for the number 1 position on this list and everyone remembers the famous eye gouging of Knowshon Moreno. However, what put him so high on this list was that on every single tackle he gave a little something extra. Whether it be an extra forearm shiver, knee on the chest or step on the foot he did it every time on every tackle.
#1 – Danny Wuerffel
Without question, my most hated opponent of all time is Danny Wuerffel. A game that lives vividly in my memory is 1995 when Wuerffel led the Gators into Athens, GA and absolutely embarrassed the Dawgs Between the Hedges. If Florida wanted to score 80 points that day they could have. He followed that up in 1996 with another 52 point performance where he thoroughly embarrassed the Dawgs and took so much joy in doing so.