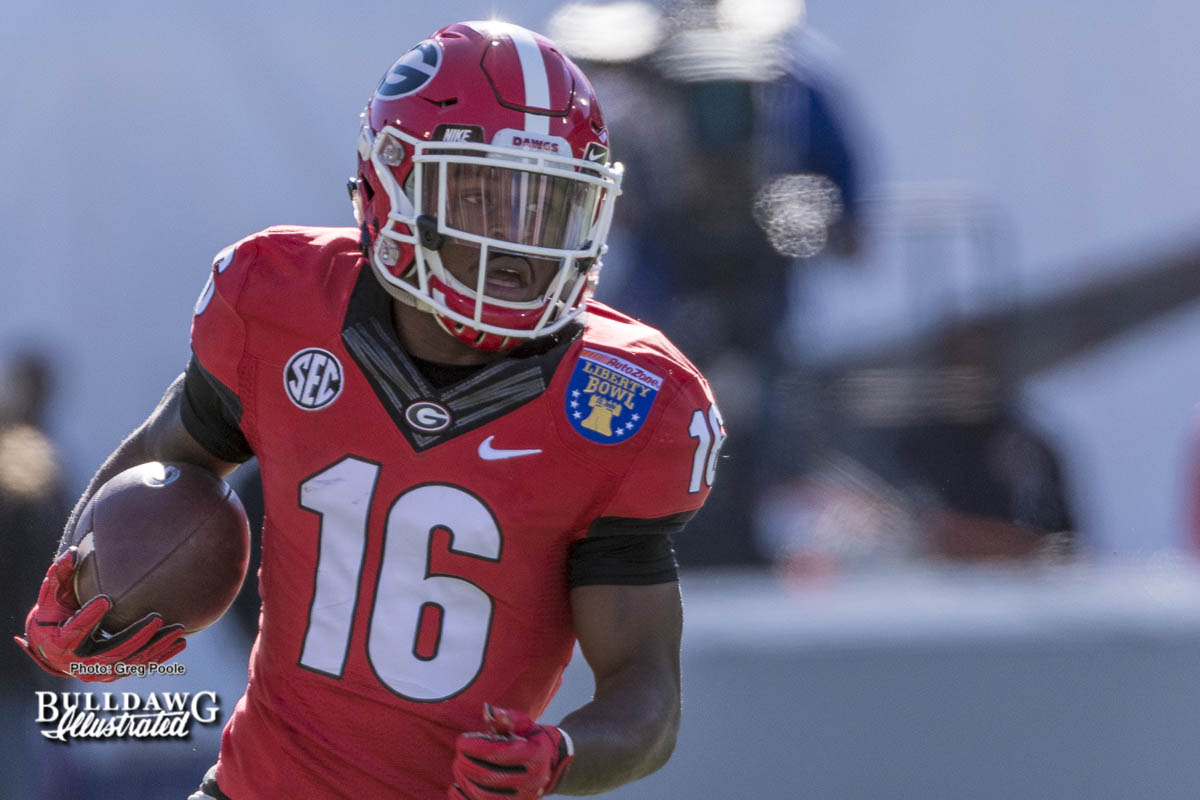 Isaiah McKenzie is an explosive big play type of receiver and he has decided to take his talents to the NFL.

Isaiah McKenzie was one of the Bulldogs most explosive players in his three years in the red and black and he had a very successful and storied career in that time. McKenzie started off his UGA career as a National Signing Day surprise for the Bulldogs in 2014. The Bulldogs offered him two days prior to National Signing Day and without even taking an official visit to Athens, he chose to commit to playing for the Bulldogs with his high school teammate Sony Michel.


McKenzie was known for his outstanding playmaking ability and quickly earned the spot of being the Bulldogs primary kick and punt returner in his freshman season. McKenzie excelled in this spot and ended up finishing his freshman campaign with three returns for a touchdown, with two being on punts and one coming from a kickoff.


McKenzie sophomore campaign was just as impressive as he returned two punts for a touchdown but also had certain packages designed for him on the offensive side of the ball, where he had two rushing touchdowns.


Finally, this past season was McKenzie's best to date by far as he was the Bulldogs leading receiver in the areas of yards, receptions, and touchdowns. McKenzie accounted for almost half of the Bulldogs touchdowns through the air with 7 and he also was able to bring a punt in for a touchdown, which made him the Bulldogs leader in punt return touchdowns with 5 and the leader in overall kick return touchdowns with 6.


Mckenzie finished his junior year with 44 receptions, 633 receiving yards, 7 receiving touchdowns, 134 rushing yards, 2 rushing touchdowns, 269 total return yards, and 1 punt return touchdown. McKenzie showed this season how deadly of an offensive weapon he can be and his versatility and elusiveness, which earned him the nickname "The Human Joystick" for many of the Bulldog nation, plays a huge role in his success. His playmaking ability will definitely pique the interest of teams in the NFL and how he performs in pro days and combines will play a role in where he comes in on draft day.


I think the easiest player to compare McKenzie to is Rams wide receiver Tavon Austin, who had a good season last year but has struggled to make an impact this year. Regardless of what "The Human Joystick" does at the next level, McKenzie has been an outstanding player for this Georgia program and I wish him all the best in his quest to the NFL and hope that he excels on whatever team he joins.