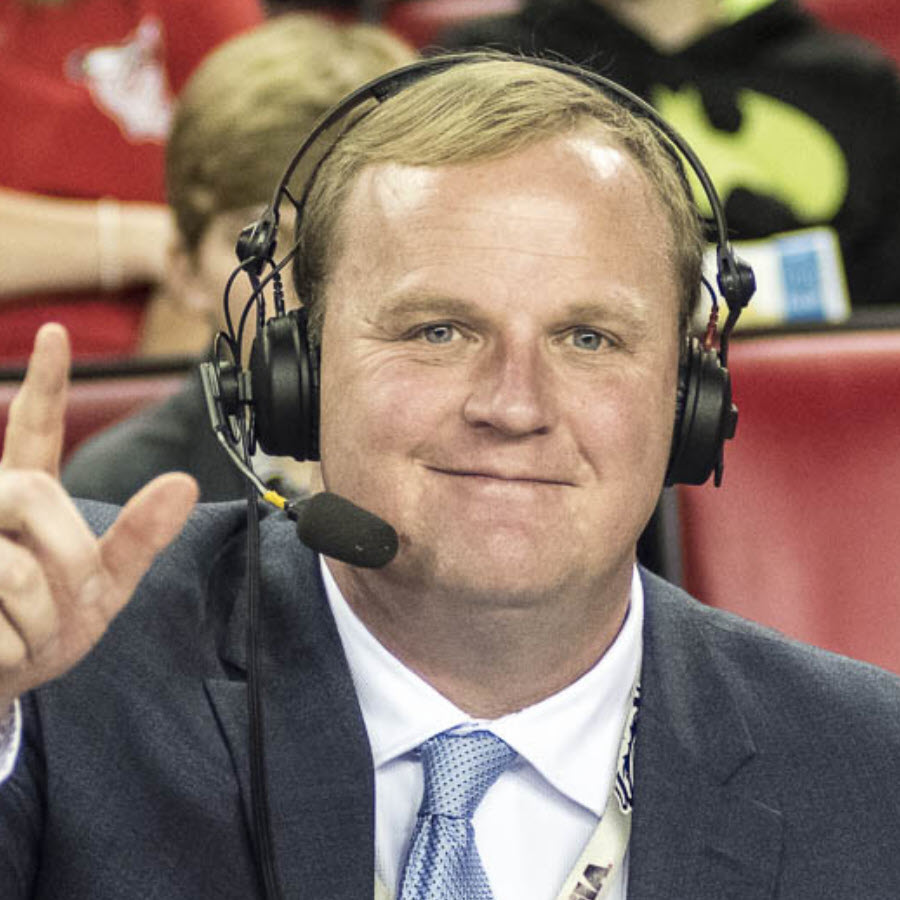 Here we go into Week Four of the college football season, and the final weekend of September. This past weekend had some thrillers, including Penn State-Auburn and Alabama-Florida. Every week it shows, especially this season with all of those super seniors, that if you aren't ready to play, the upset bug can bite.
1. Alabama – The Crimson Tide raced to a 21-3 first half lead, and then held off a furious Florida rally in The Swamp to prevail 31-29. Alabama is now 3-0. Southern Mississippi heads to the Capstone Saturday and then it's back to the SEC with Ole Miss.
2. Georgia – Call it 3-0 for the Bulldogs, who took down South Carolina 40-13 Between the Hedges this past Saturday. Georgia plays its second of eight straight SEC games at Vanderbilt with the 11 a.m. Central kickoff.
3. Oregon – The Ducks went from playing Ohio State and winning in Columbus to playing Stony Brook. It was 17-7, but then the Ducks got rolling and pulled away 48-7. Next up is a trip from Arizona.
4. Penn State – The Nittany Lions got an enormous win for them and for the Big Ten, topping Auburn 28-20 in one of the best games of the day. Penn State has wins over Wisconsin and Auburn. Now the Nittany Lions host Villanova.
5. Oklahoma – It was an old classic rivalry renewed … for a couple of decades, it was THE rivalry, as the Sooners beat Nebraska 23-16 in Norman. That was not a conference game, but Saturday's against West Virginia in Norman will be.
6. Iowa – Coming off two high profile wins against Indiana and Iowa State, the Hawkeyes were less than dominant, but still got the win over Kent State 30-7. Colorado State, which is down, heads to Iowa City Saturday.
7. Florida – It was a thriller in Gainesville, as the Gators fought back from a 21-3 deficit to get within two, but then fell to Alabama 31-29. Florida gets back at it with Tennessee coming to town on Saturday.
8. Clemson – It was a tough defensive game against Tech, with Clemson prevailing in the end 14-8. The Tigers offense is struggling, but the defense is one of the country's best. It could be tough again Saturday at N.C. State.
9. Ohio State – The Buckeyes are in that midst of the schedule. After losing to Oregon, Ohio State took care of Tulsa 41-20. Now Akron comes to town, then the Buckeyes go to Rutgers. It's fine-tuning time and then the teeth of Big Ten play.
10. Texas A&M – The Aggies offense had a tough go in a 10-7 win at Colorado, but got things clicking in a 34-0 mismatch of New Mexico. Now comes a huge battle, the undefeated Aggies and undefeated Razorbacks in a battle of old Southwest Conference foes.
11. Brigham Young – The Cougars would be leading the PAC-12 South. BYU has beaten Arizona, Utah and then this past week, downing Arizona State 27-17 in Provo. South Florida visits the Cougars Saturday.
12. Arkansas – There was no letdown from the monumental win over Texas, as the Razorbacks took down Georgia Southern 45-10. Now comes the big one in Dallas against the Aggies in a battle of unbeatens.
13. Ole Miss – The Rebels have one of college football's most explosive offenses. It showed against Tulane, which wore awesome helmets, in a 61-21 rout. Ole Miss is off and then it's on to Alabama.
14. Notre Dame – The Fighting Irish are 3-0 after a 27-13 win over old rival Purdue. It should be a great one on Saturday at high noon, as Notre Dame battles Wisconsin in Camp Randall Stadium.
15. Auburn – It was a tough night for the Tigers, who fell at Penn State 28-20. Auburn has a tuneup with Georgia State on Saturday and then it's into the teeth of SEC play with LSU in Baton Rouge.