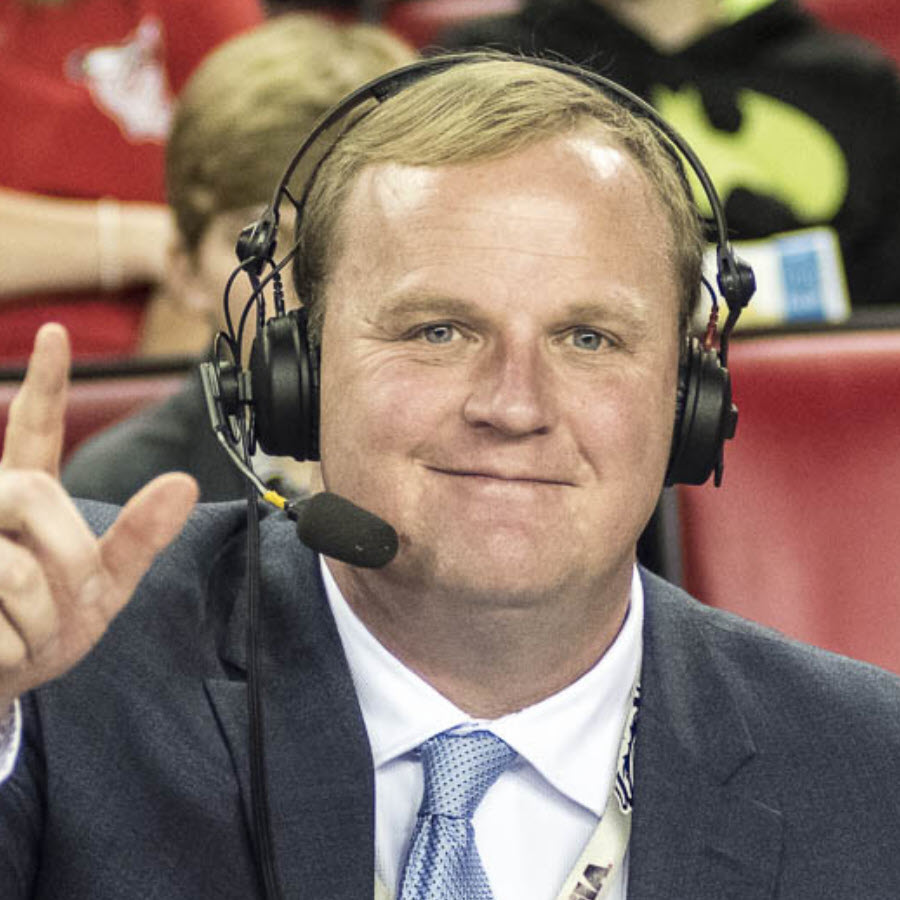 We head into the final week of October, as the season flies by again, with some enormous matchups. The unbeatens are dwindling each week as opposing teams look to right their own ship with massive upsets over the top-ranked teams.
1. Georgia – The Bulldogs were off this past weekend to recharge the batteries for the annual border battle against Florida, which was also off, in Jacksonville. Georgia is hopeful of getting some key injured players back, while trying to make it 8-0.
2. Ohio State – The Buckeyes domination continued with a 54-10 demolition of offensively challenged Iowa. There is a lot of momentum for Ohio State, as Ryan Day's crew sets its sights on Penn State in State College. This team has the goods to make a run.
3. Tennessee – There was no letdown or look-ahead for the Volunteers against Ut-Martin in a 65-24 win. This offense is tremendous and Hendon Hooker is rightfully a Heisman front-runner. Kentucky comes calling Saturday night for what should be a dandy.
4. Clemson – The Tigers are undefeated, and survived a big time upset push from Syracuse to win 27-21 at Death Valley. There's an open date and then Clemson heads to Notre Dame for a big showdown in South Bend.
5. Alabama – The Crimson Tide defense flexed its muscles and Alabama cruised past Mississippi State 30-6. Bama is off this week, and then it's LSU in a big battle against the big rivals in Baton Rouge. Alabama is again right square in the middle of it all.
6. Michigan – These last two seasons have been tremendous for the Wolverines. The defending Big Ten champions are 7-0 and coming off an open date for a big one against Michigan State in Ann Arbor. Jim Harbaugh has a very good Big Ten running attack.
7. Oregon – Since getting blown away by Georgia 49-3 in the season opener, Dan Lanning's Ducks have gotten to work and taken care of business. A 45-30 win over UCLA this past Saturday is the highlight. The Ducks go to Cal Saturday.
8. TCU – What a tremendous season for the Horned Frogs, who improved to 7-0 with a nice comeback win over Kansas State in Fort Worth. Sonny Dykes has gotten the Gary Patterson great days in Cowtown right back. Could be tricky Saturday at West Virginia.
9. USC – The Trojans had an open date to stew on a 43-42 heartbreaking loss to Utah. Now Southern Cal can refocus and turn their sights to Arizona in Tucson. USC will be heavily favored in its next three before UCLA and the Fighting Irish.
10. Ole Miss – The Rebels suffered their first loss of the season, going down to LSU 45-20 this past Saturday. This tough schedule in the SEC West continues this weekend against Texas A&M in College Station. A win is a must for the Rebels Atlanta aspirations.
11. Oklahoma State – The Cowboys pulled out a thrilling 41-34 win over Texas in Stillwater to the delight of the Oklahoma State faithful. Now it is off to the Little Apple to play Kansas State. The Pokes are almost always right in the mix under Mike Gundy's watch.
12. Wake Forest – The Demon Deacons had a tremendous season last year and have just one loss this season, in overtime, to Clemson. Wake Forest dusted Boston College 43-15 this past weekend. The Deacons head to Louisville Saturday.
13. UCLA – The Bruins got worked over by Oregon in Eugene. But it was just the first loss for Chip Kelly's team. The PAC `12 is in its best playoff positioning in several years. UCLA hosts Stanford Saturday, and that will be physical.
14. Penn State – The Nittany Lions bounced back from a blowout loss to Michigan with an impressive 45-17 victory over Minnesota. Penn State will go all-in this week at home with Ohio State coming to town, but the Buckeyes have a big talent edge.
15. LSU – The Fightin' Tigers fell behind Ole Miss 17-3 in the first half in Baton Rouge. Then LSU put it all together and blew past the Rebels 45-20 with a dominating second half performance. The Tigers are off Saturday, then it's Bama in Red Stick.