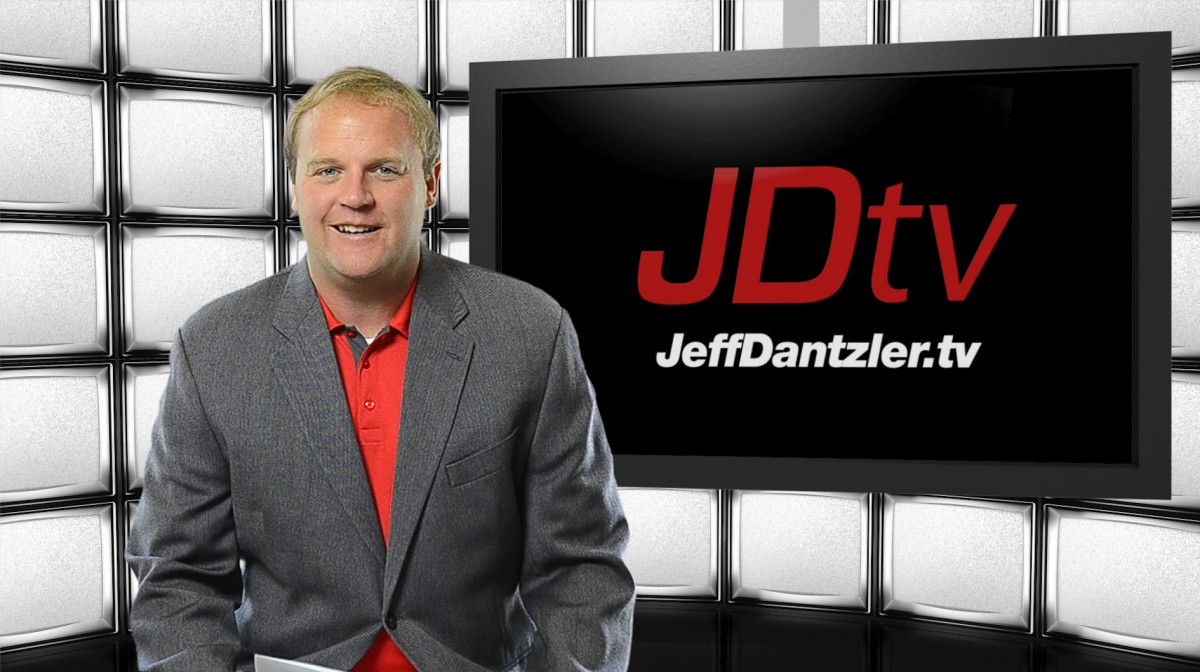 [su_spacer size="20″] This looks like one of those years in college football where there could be some serious chaos. Ohio State is atop the mountain, but the SEC West, PAC-12 South and Big XII have a lot of power and balance at the top. Avoiding that upset bug is as tough now as ever. This past week, a couple of high profile SEC teams got away with their lives. So much of being in contention for a great season is when you catch a team? There are some great, great games this week, including Tech-Notre Dame and some big ones in the SEC.
[su_spacer size="20″]
1. Ohio State
– Urban Meyer has his Buckeyes cruising at 2-0 as defending national champion. Now comes Western Michigan, which gave Michigan State a tough game in Kalamazoo to open the season. What a dream this is for Buckeye fans, with this coach, talent and schedule while soaking in the big prize. The high-light this past week was Hawaii's throw-back uniforms.
[su_spacer size="20″]
2. Alabama
– The Crimson Tide took care of business with Middle Tennessee's high powered attack and Bama can now turn its focus to Ole Miss. This could be a great defensive struggle with a ton of talent on the field. Ole Miss won a thriller last season in beautiful Oxford. The lines will be long at Dreamland.
[su_spacer size="40″]
3. Texas A&M
– The Aggies put up more big numbers against Ball State and now host Nevada in a game that should have loads of offense. Texas A&M has dynamic speed on the perimeter. It will be tough to slow this offense down. The defense is better under John Chavis's watch.
[su_spacer size="40″]
4. LSU
– Leonard Fournette was rolling for LSU, as the Tigers took care of Mississippi State in Starkville. Up next is a big one with Auburn, which barely survived against Jacksonville State. This LSU team is loaded. If the quarterback play is solid, they could be as good as any team in America.
[su_spacer size="40″]
5. Michigan State
– The Spartans rang up one of their biggest non-conference wins ever, taking down Oregon in a 31¬28 thriller. Michigan State has won the Rose Bowl and beaten Ohio State and Baylor the last two years. If Sparty stays focused, they could really do something special this season.
[su_spacer size="40″]
6. Tech
– This is a Titanic game in South Bend. The Yellow Jackets are rolling, and made it an easy 2-0 with a rolling of the Green Wave. This Tech attack has the fans envisioning a glory year like Bobby Dodd's Golden Tornado of the early and mid 1950s. Say what you will about the schedule, but going for over 60 points in each of the first two games is extremely impressive. This looks like the best team in the ACC.
[su_spacer size="40″]
7. Oklahoma
– What a great comeback it was for Oklahoma in Knoxville. The Sooners were in a deep, deep hole, but wound up with the biggest comeback against Tennessee in Ney land Stadium history. Oklahoma really got that offense going.
[su_spacer size="40″]
8. Oregon
– It was back and forth between the Ducks and Spartans in East Lansing, but Vernon Adams missed a would be wide open touchdown and Sparty came up with a huge win. The Ducks may score 100 against Georgia State in Eugene this week.
[su_spacer size="40″]
9. Baylor
– Things were a little less impressive with Lamar than the Bears would have liked. Both Baylor and TCU have to be careful not to get too caught up in pollster politicking. Expect a big number against: Rice this week.
[su_spacer size="40″]
10. TCU
– Trayvon Boykin had a big Saturday as the Horned Frogs rolled past Stephen F. Austin. It will be easy for TCU Saturday against SMU. Gary Patterson has had a sensational career in Fort Worth.
[su_spacer size="40″]
11. FSU
– The Seminoles were locked up in a 7-7 tie with South Florida at halftime. Then the Seminoles exploded for a 17-point third quarter. Dalvin Cook is an outstanding tailback. The 'Noles will have to be on their A-game at Boston College. That is a dangerous trip for FSU.
[su_spacer size="40″]
12. Southern Cal
– The end of the off season brought a bit too much drama and attention to Troy for stellar athletic director Pat Haden's liking. But the Southern Cal offensive attack is on full throttle. Cody Kessler is a big play QB and the Trojans may be the team to beat in the rugged PAC-12 South.
[su_spacer size="40″]
13. Notre Dame
– The Fighting Irish suffered a devastating injury, losing their quarterback for the season. But they still got a big comeback win over Virginia. Now comes a huge showdown with the Yellow Jackets in South Bend. That Tech offense is realty cooking.
[su_spacer size="40″]
14. Tennessee
– It looked like the Volunteers were going to get that break through victory, but Oklahoma came storming back and delivered a crushing defeat. The Vols will get well and then head to Florida for an enormous contest for both teams and coaches.
[su_spacer size="40″]
15. UCLA
– Josh Rosen is the star for the Bruins. UCLA has good pieces, and the talented, highly touted true freshman is off to a blazing start in his career. The PAC-12 South is loaded, and the Bruins are right there as a top contender.
[su_spacer size="40″]
16. Ole Miss
– The Rebels made it 2-0 with another monster point performance against Fresno State. Now comes this week's showdown with Alabama in Tuscaloosa. The schedule is grueling for the Rebels. Ole Miss has the defensive talent to slow the Crimson Tide down again.
[su_spacer size="40″]
17. Brigham Young
– The Cougars put up 21 straight in the fourth quarter to topple Boise State. BYU is an impressive 2-0 on the year with wins over Nebraska and the Broncos. This is a team with some serious charm thus far this season.
[su_spacer size="40″]
18. Clemson
– The Tigers got things cooking in the second quarter and pulled away from Appalachian State. It's a short week with a Thursday night dandy at Louisville. DeShaun Watson is one of the best quarterbacks in the country and he is carrying a lot of Clemson's offensive load.
[su_spacer size="40″]
19. Arizona
– Rich Rodriguez has been an excellent fit in Tuscon. His offense looks like the one that helped put West Virginia back on the map. Like several other teams in the polls, Arizona is fighting for that rugged PAC-12 South title.
[su_spacer size="40″]
20. Mississippi State
– Dan Mullen has another excellent team in Starkville. The Maroons are hurting from a heartbreaking loss to LSU. Dak Prescott is an outstanding quarterback. He will give State a shot every time out, as this team grows up around him.
[su_spacer size="40″]
21. Georgia
– Things got way too nervous down the stretch in Nashville, but the Bulldogs hung on to win 31-14, thanks to a couple of late picks and stellar play from their stars. Georgia will have to be much sharper Saturday, as the Gamecocks try and make it five out of six against the Dogs.
[su_spacer size="40″]
22. Missouri
– The Tigers were frightened at Arkansas State. That's some shaky scheduling, but Mizzou found a way to survive and move on. Missouri has been to the last two SEC Championship Games. They figure to be right back in the mix again.
[su_spacer size="40″]
23. Virginia Tech
– Brenden Motley played well at quarterback for Virginia Tech, as the Hokies avoided the short week 1-AA loss. Virginia Tech handled Furman and now goes North to tangle with Purdue in West Lafayette.
[su_spacer size="40″]
24. Wisconsin
– The Badger s handled Miami-Ohio 58-0 to even their record at 1-1, Next up is Troy and then Hawaii. Hopefully, the Rainbow Warriors will break out those throwback uniforms they donned for Ohio State. Then comes the Big Ten opener with Iowa.
[su_spacer size="40″]
25. Utah
– Travis Wilson, the Utes standout quarterback was hurt in their win over Utah State. Now comes what should be an easy win over Fresno State. Kyle Whittingham is an outstanding coach, and the Utes are one of those teams in the PAC-12.
[su_spacer size="80″]