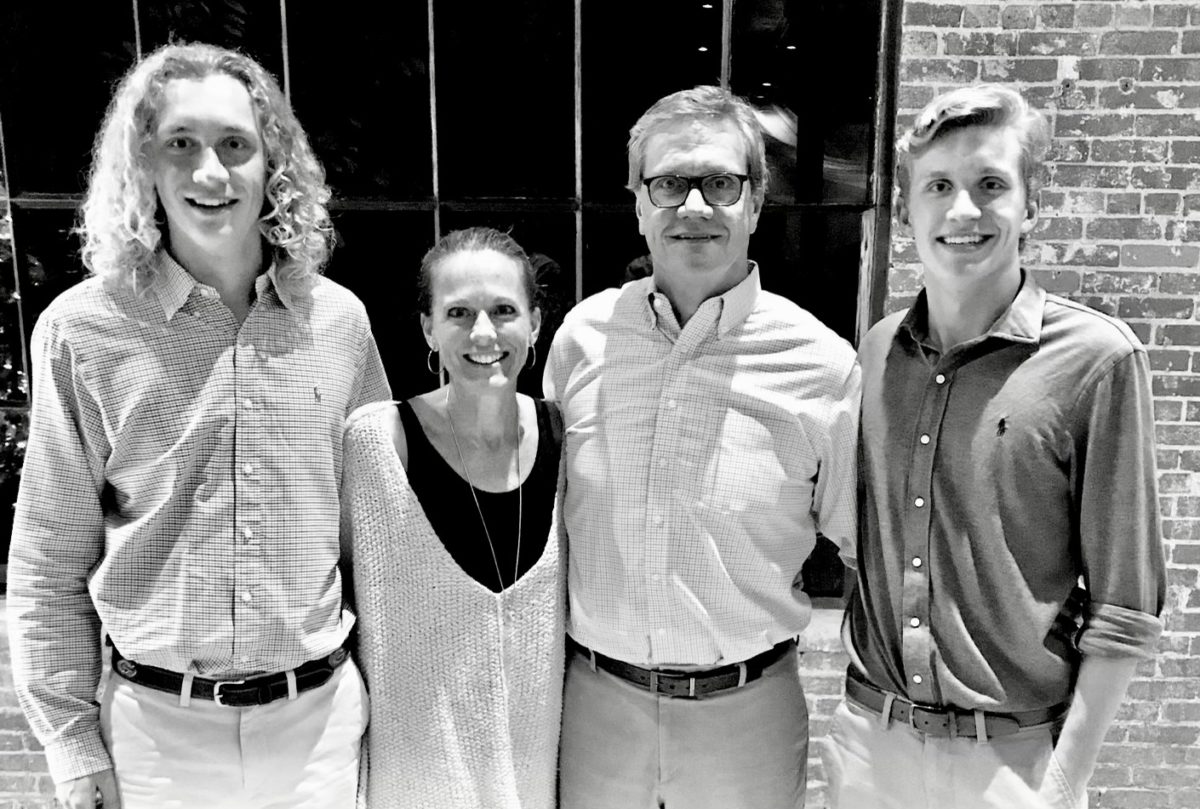 Come Saturday, one of college football's greatest rivalries takes place on the banks of the St. John's River in Jacksonville, Florida. Yes, ladies and gentlemen it is the World's Largest Outdoor Cocktail Party; it is a city and a stadium split right down the middle with red and black on one side and orange and blue on the other; it is … drumroll please… Georgia-Florida.
As the men who represent this great institution suit up to take on the Gators of Gainesville, millions will be watching, but only a few will be honored on the field. One of the men being recognized prior to the game will be University of Georgia legend and Damn Good Dawg John Little, the roverback of the mid-1980s who secured his spot in the 2022 class of the Georgia/Florida Hall of Fame.
Little's resumé, however, doesn't end with the Georgia/Florida Hall of Fame. Little was inducted as an Southeastern Conference Football Legend in 2014 as well as earning All-SEC, Academic All-SEC and All-American honors in 1985 and '86. For the '86 season, Little was named a team captain, and now, Little is a successful businessman with Georgia Crown Distributing Co. as their Vice President of Pricing and Procurement. With a name like Little, he sure is a big deal.
The great success story of Little started in the one and only Panama City Beach, Florida, at Mosley High School. After a coaching change in Little's freshman year, the Dolphins went from a two-win maximum program to a 5-5 sophomore season, 10-1 in his junior year and 13-1 with a loss in the state title his last season. Little's contribution to the team did not go unnoticed by the Dawgs north of the Georgia/Florida line as Coach Ray Goff ventured down to Mosley and began recruiting Little. Though he wasn't a highly-touted recruit, Goff and Georgia wanted Little on the roster.
"[Goff] was the first coach, first school to recruit me," Little said. "It was really the only school that I felt wanted me, so my decision was pretty easy. Then, once I got to Athens on my visit, I was like, 'Yep, I know where I'm going.'"
At Georgia, Little had the burden and responsibility of filling the great Terry Hoage's shoes at roverback. Little said he was compared to him often, but they had different styles of play. Nonetheless, Hoage set the bar high at that position and Little said he did everything in his power to remotely compare to the all-time legend.
Come 1986, although Little had already proven himself as one of the best defensive backs in Georgia history, he made a statement to be an all-timer like Hoage, hauling in two picks at Clemson in the fourth quarter.
"It was a huge rivalry game then," Little said. "They were one of the most talented teams in America at the time, and that game was so close. So securing those two picks stands out to me as my favorite moment at Georgia."
Little's historic career set records as he ranks seventh all-time in career tackles with 381, the most by any defensive back in school history. While Little prepares to accept the honor of the Georgia-Florida Hall of Fame thanks to an illustrious career and standout performances in his Georgia-Florida games, he found out about the recognition in a rather unconventional way.
"Claude Felton [Loran Smith Senior Associate Athletic Director of Sports Communication] emailed me, and it looked like a spam email to me," Little said. "I didn't respond. He emailed me again the next day and was like 'You need to call me.' I called him and he told me. Thank goodness, because this is a pretty cool honor."
Little will be attending the Georgia/Florida game to accept the recognition alongside future College Football Hall of Famer and current Pro Football Hall of Famer Champ Bailey, another defensive back at UGA.
As mentioned earlier, this is not Little's first recognition for his performance on the field. In 2014, when he was selected to the SEC Legends, he and his wife attended the event. The week of the SEC Championship, the club holds a dinner and announces each new inductee of that year's class, and alongside all the other greats of the SEC, each inductee's college highlights are shown. In Little's class was legendary Auburn running back Cadillac Williams.
"My wife went to Auburn," Little said. "Her highlight of the night was she got to meet Cadillac Williams, but for me, it was so neat to be with those guys, sit next to them and be honored with them."
The Panama City native left his mark in Athens and on the gridiron as well, but Athens and this University left its mark on Little too.
"It is still, 40 years later, the greatest college experience you can possibly have," Little said. "The city embraces all of the sports teams. The students get involved and it makes the great atmosphere that we know and love. When I was there, the team lived in McWhorter Hall all together, and that made for some of the best times in my life. I would never have thought I could have enjoyed a college experience that much."
As the Georgia/Florida Hall of Fame gets ready to induct Little, the Georgia people will say cheers to John Little at the World's Largest Outdoor Cocktail Party.