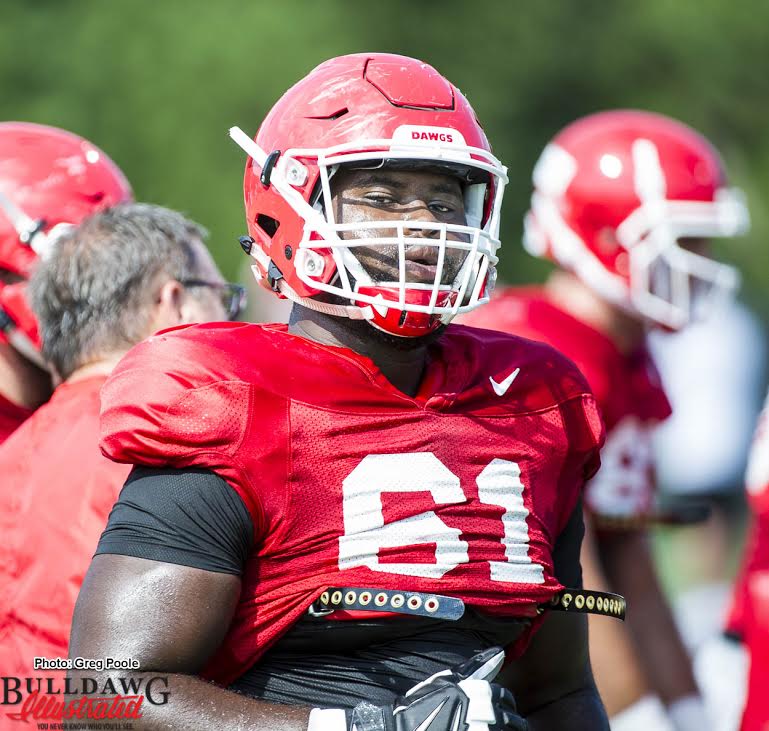 ATHENS — Georgia's Tuesday practice brought some new faces to the Bulldogs defensive line.


Chris Barnes, who has played offensive line up until this point in his UGA career, was seen practicing with the defensive line for the open period of Tuesday's practice. Barnes has only made one appearance at guard, a brief appearance during Georgia's win over Missouri last season, and redshirted his first year in Athens.


Barnes was not likely to see the field in 2018 on the offensive line, as the Bulldogs' offensive line boasts significant depth. His play on the defensive side, though, has already caught the attention of one notable defensive lineman.


"I think he'll be alright for us," Bulldogs defensive end Jonathan Ledbetter said. "I like the way he strikes. … People go down and you've got to make those changes because you've got to have depth.


Barnes made the move due to injuries on the defensive line, as Michael Barnett remains injured.


Of course, it's only been one practice, so it'll be a while before we have any definitive answer as to why Barnes made the switch, and if he makes the switch smoothly.