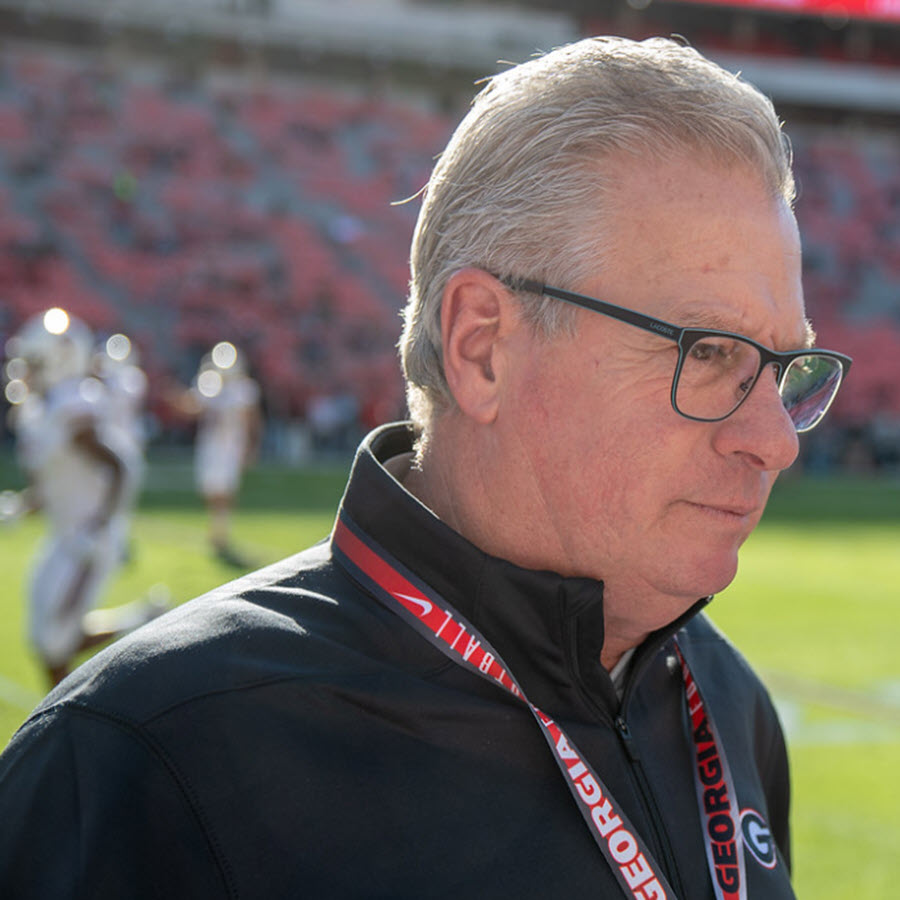 Each week, Georgia and Chicago Bears Hall of Fame legend Kevin Butler picks his Players of the Game. A member of numerous Halls of Fame and holder of a slew of records, Butler co-hosts DawgTalk on Georgia Football Saturdays and the famous Bulldog Brunch from the Hilltop Grille on Sundays.
— Compiled by Jeff Dantzler
Offensive Player
After a tremendous performance in the SEC championship game against LSU Saturday, my offensive MVP will go to two people that have been consistently working to get better every week. The Mailman, Stetson Bennett, performed like the championship quarterback he is. Stetson was sharp and commanding, going 23 of 29 for 274 yards and four TDs. His leadership is unmatched in the SEC and his record proves that. Kendall Milton has been a running back who has worked hard and had to change his style until he got healthy. When he is healthy, he is a force to be reckoned with. Milton had eight rushes for 113 yards which is a 14.1 average and unstoppable. Georgia's offense, behind a great running game, produced two more TDs. When Georgia's offense is rolling, these two players make a huge difference.
Defensive Player
Jalen Carter – Jalen Carter is the most dominant defensive lineman in all of college football. Against LSU, he was destructive and productive to the point where LSU had no solution to stop Carter's ability to disrupt their office. Four tackles, with two solos, were only the beginning of his disruption. Jalen was in the backfield of LSU more than their quarterback. Carter had one sack and two tackles for losses, along with one pass deflection. His stand-up of LSU's quarterback in unison with the No. 1 sign for the University of Georgia will forever be remembered in Georgia Bullogs' lore. Carter will surely be a top pick in the NFL draft after the Bulldogs make a run for his team's second national title. Jalen is one-of-a-kind and we are very proud of his performance against LSU. He is a damn good special Dawg.
Special Teams Player
Christopher Smith – No. 29 made one of the most heads up special team plays in Georgia championship history. The senior has done it over and over for the Bulldogs and big games. Whether it's Alabama, Clemson, or LSU, his leadership and heads up play resulted in an electrifying 96-yard return of a blocked field goal against LSU. It was the game-changing play in the first quarter that really woke the Bulldogs up and reminded them of how to execute and score points. The blocked field goal was huge but the heads up play by Christopher Smith and the Bulldogs defense helped propel them to another SEC championship.