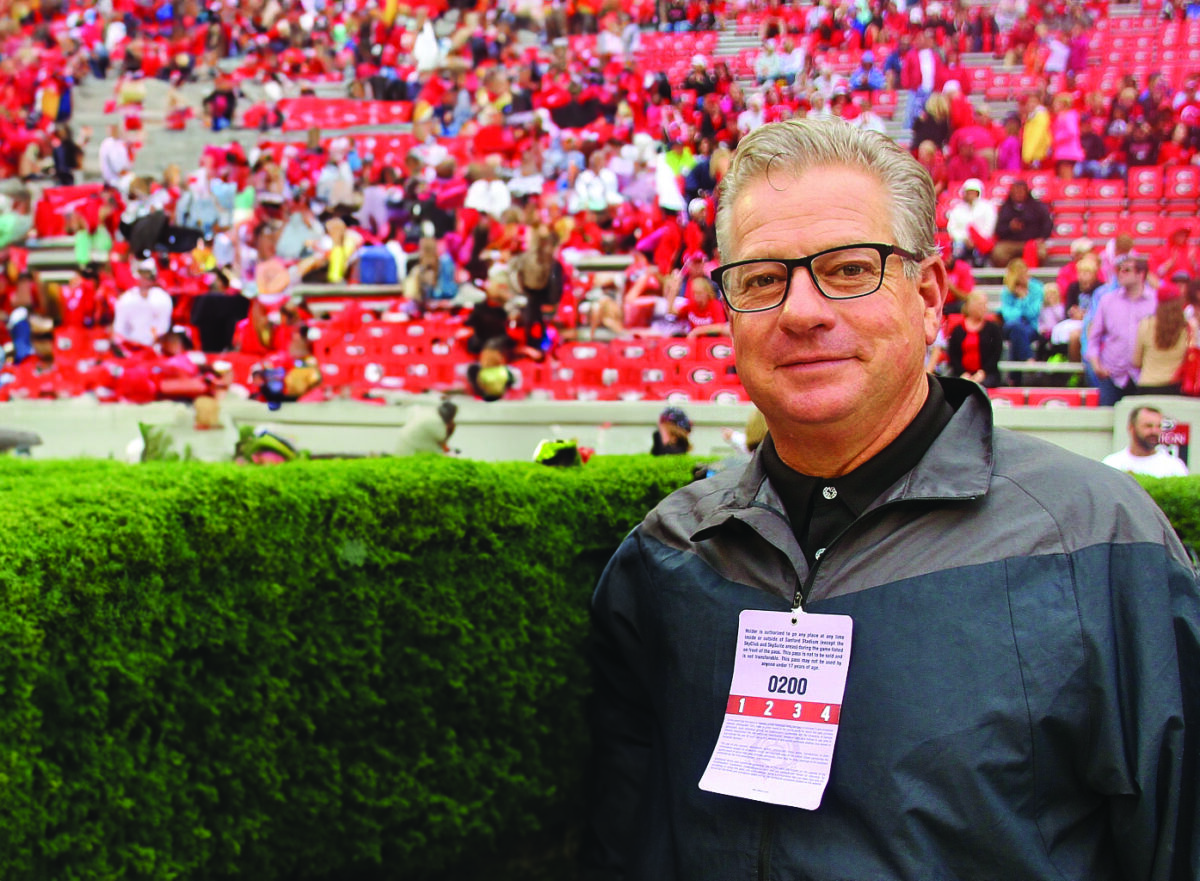 Offensive Player
Ladd, McConkey -That's right, he's a junior folks and he's one of the best receivers in the nation. Saturday against Missouri LADD did what we have become accustomed to seeing when he is on the field. Tremendous route running, great hands, quick moves, and the ability to always get open is what Ladd did for Georgia to secure a victory against a very tough Missouri defense. The junior from Chatsworth had seven catches for 95 yards and all 95 yards were important to seal the victory for Georgia. With our offense being a pass oriented offense, Ladd plays a tremendously important part of that equation. His health does not seem to be an issue right now, and we will certainly need Ladd for the Ole Miss game. Keep it up Ladd and maybe start thinking about sticking around for another year.
Defensive Player
Jamon Dumas-Johnson – In Saturday's game against Missouri, JDJ gave it his all and his left arm to boot. Suffering a broken left forearm at the end of the third-quarter. JDJ has been our leader on defense and Saturday was no different. He recorded seven tackles, and six solos in a tough battle that cost him the rest of the season. JDJ has experience that can't be replaced but with his assistance in helping coach up players like CJ, Allen and Smael Mondon, JDJ can still be a force for the Bulldogs defense. It's a tough way for the playing season to end, but he has the ability and opportunity to be involved in the three peat!
Special Team Player
Peyton Woodring – The freshman from Louisiana, is making a name for himself in the state of Georgia. As kicking goes, the next kick is always the biggest kick. Saturday that statement held true as Peyton was put to the test in his first year as place kicker at the University of Georgia, with two attempts that would separate the Bulldogs from the Tigers in the fourth quarter. Peyton connected on two second-half field goals with his career long of 48 yards giving the Bulldogs a nine point lead in the fourth quarter. Our freshman kicker earned his dog bone Saturday with a tremendous pressure packed performance. Peyton carries a streak of 13 field goals in a row And confidence is always the most important thing for a kicker to have as we move forward with each game getting bigger. Remember Peyton it's all about the next kick.
UNSUNG DAWG OF THE WEEK
The College Football Playoff Selection Committee – The almighty selection committee knocked Georgia out of their first place position in the first College Football Playoff ranking and it helped Georgia to refocus and commit themselves to try to make it back to the top. It's an insult to drop Georgia from any poll with a No. 1 ranking. Let's talk about our streaks 24 SEC games in a row two national championships and an undefeated season going for three-peat. Give me a break, the unsung hero this week motivated Georgia to go out and dominate the second half and capture yet another SEC victory on their way to the college football playoff … if we can maintain a ranking in the top four … Ha, ha, ha …