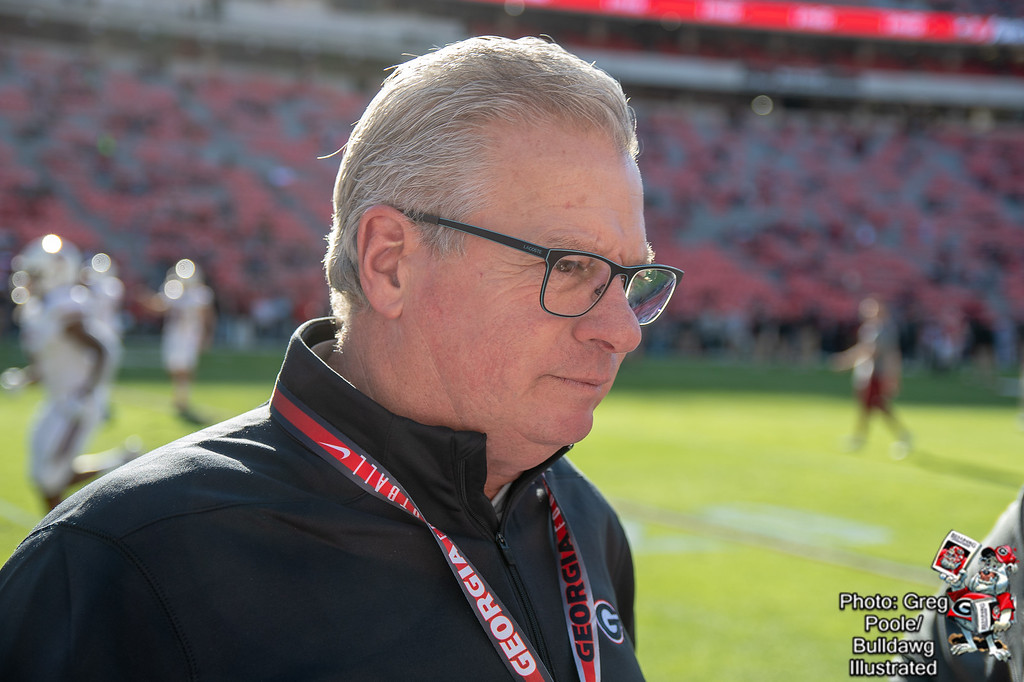 Each week, Georgia and Chicago Bears Hall of Fame legend Kevin Butler picks his Players of the Game. A member of numerous Halls of Fame and holder of a slew of records, Butler co-hosts DawgTalk on Georgia Football Saturdays and the famous Bulldog Brunch from the Hilltop Grille on Sundays. — Compiled by Jeff Dantzler
Offensive Player
Kendall Milton – Finally I get to pick my man Milton for the offensive player of the game and its been a while coming. Kendall has stayed focus on his journey back onto the field. Versus Samford, Kendall shows the Dawg Nation what he has in his tank producing 85 yards rushing on 10 carries for a nice 8.5yards a clip and added a reception for seven yards to lead the team in all purpose yards with 92. KM is a physical running back and will only get stronger as he learns how to use his size and shoulders to lead the way down field and down hill. As the season starts with SEC conference play In Columbia Saturday, Kendall will be call on to establish a running game that will set the standard for the rest of the season. KM is turning some heads and most of them are defenders from our opponents. GO KM!
Defensive Player
Smael Mondon Jr. – The sophomore linebacker from Dallas, Georgia is 6-3, 220-pound and is a force leading a young defense with an aggressive attitude that is backed with confidence and execution. Smael led the team with four total tackles and three of them being solos. He complemented those tackles with a sack and a half for minus four yards but more importantly Same l helped the defense limit Samford to just three first downs and a total of 19 yards rushing. A truly great performance from Mondon. And with his ability to grow he will be featured as the next great linebacker in UGA/Butkus award winner. He is young but, he's a DGD!
Special Teams Player
Brett Thorson – The wonder from down under Brett Thorson had three punts for a net of 39.3 with one inside the 20 yard line and a long of 48 yards, that produced positive plays. As the Dawgs drive into the SEC schedule, Brett will be counted on to get better and keep improving with each punt. The better the punt the better the position for the defense to do what they do best …attack! BT has a great attitude and his excitement for the game is like it's the first time he played football… Wait … it is. Enjoy Brett, the Bulldog Nation is pulling for you.