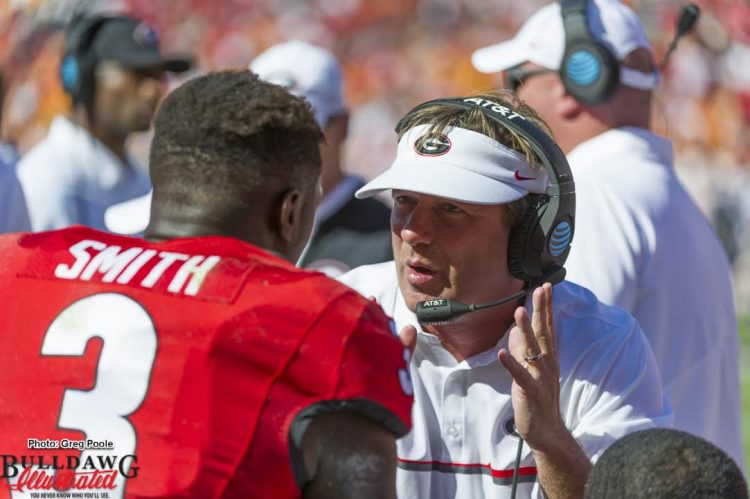 During Monday's press conference, Kirby Smart let the media know the distractions for Roquan Smith and Natrez Patrick had been resolved and both players can go back to focusing on football. Neither player will serve a suspension after an incident that was investigated by the police last week where neither was charged or arrested.

"… I think we brought the matter to a conclusion today, and I am happy for these two young men. They get to move on to football and not have to deal with the distraction," Smart said. Kirby was confident about the two players and happy that this situation is behind them.
He went on to say that they have been exemplary leaders, especially for sophomores. Since the Ole Miss game, they both have become more vocal leaders. Smart seems to be very proud of how the two players have progressed and is looking forward to what they will do next.
Kirby also mentioned that he is a team player when it comes to following the University drug policy.