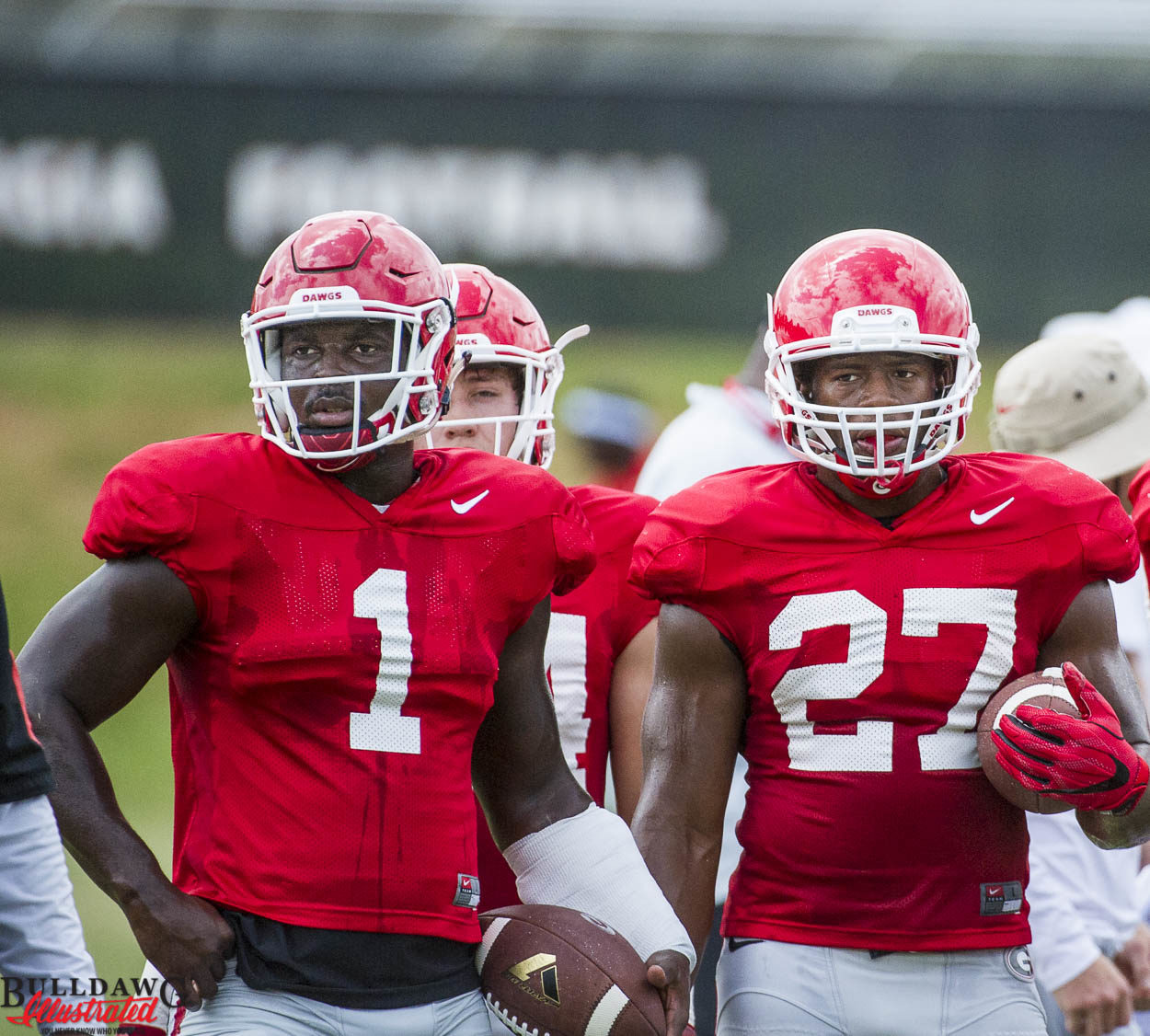 The Bulldawgs held their second scrimmage of fall camp on Saturday afternoon amidst heavy rains and in-between thunder storms. Junior running backs Nick Chubb and Sony Michel, both who are coming off injuries, continue to progress. One appears to be ready to go for the opening game against North Carolina while the other back is more of a question mark.


Sony Michel broke his left arm in an ATV accident over the summer that required surgery to mend. While he has been running and is now out of a heavy protective cast on his forearm, wearing a lighter protective sleeve, he is still donning the black "no contact" jersey; so, he isn't being tackled. Head Coach Kirby Smart was asked how Sony is doing and if there was a date when he would be cleared to play:


"A lot of running. A lot of a running … It's a medical decision right now, and they are trying to decide when it's safe for him to go back and do things. He is playing on 7-on-7 right now; so, that is an upgrade. But we're not hitting him either. That is a situation that's in medical hands. There probably is a date that we would say 'hey, we need to know something by', but it's not like Sony hadn't played football. The biggest thing, when it comes, will be ball security."


And if you have noticed in the fall camp photo galleries, Sony Michel has been getting a workout and then some when it comes to ball security, catching passes, and running with the ball.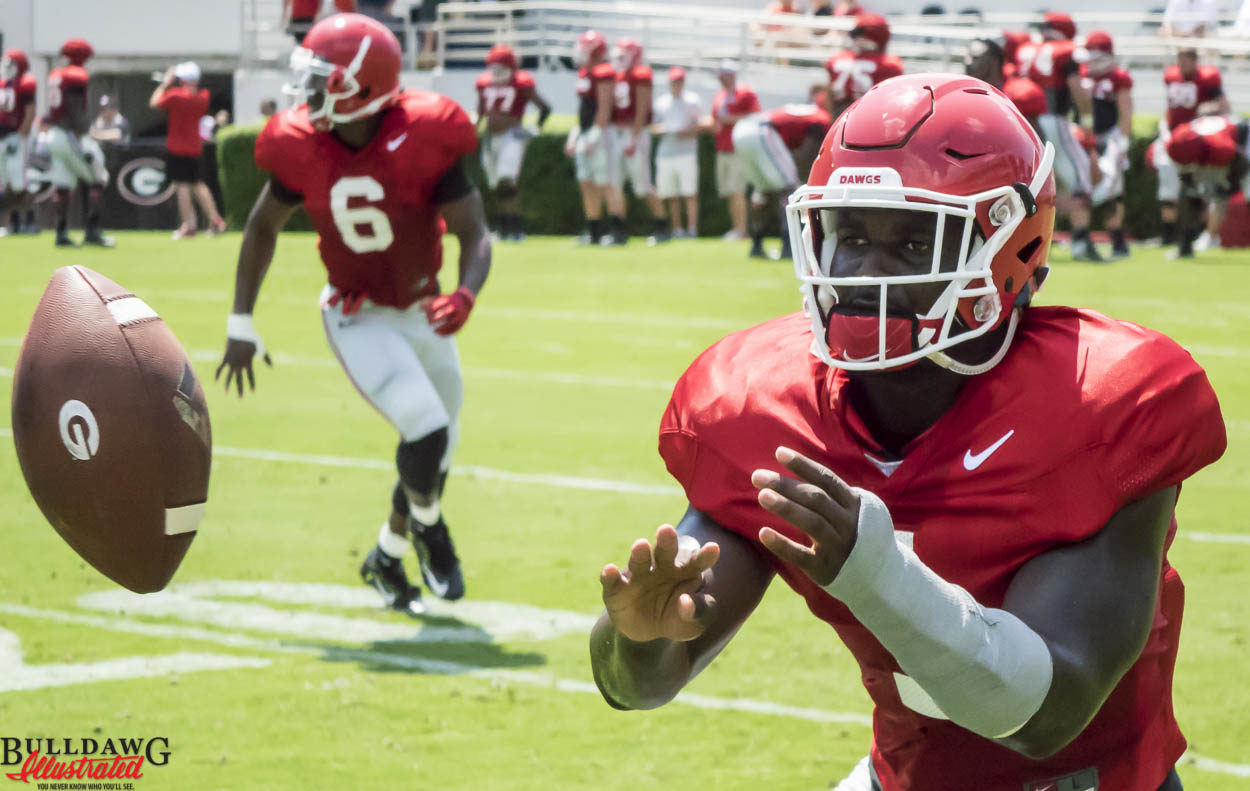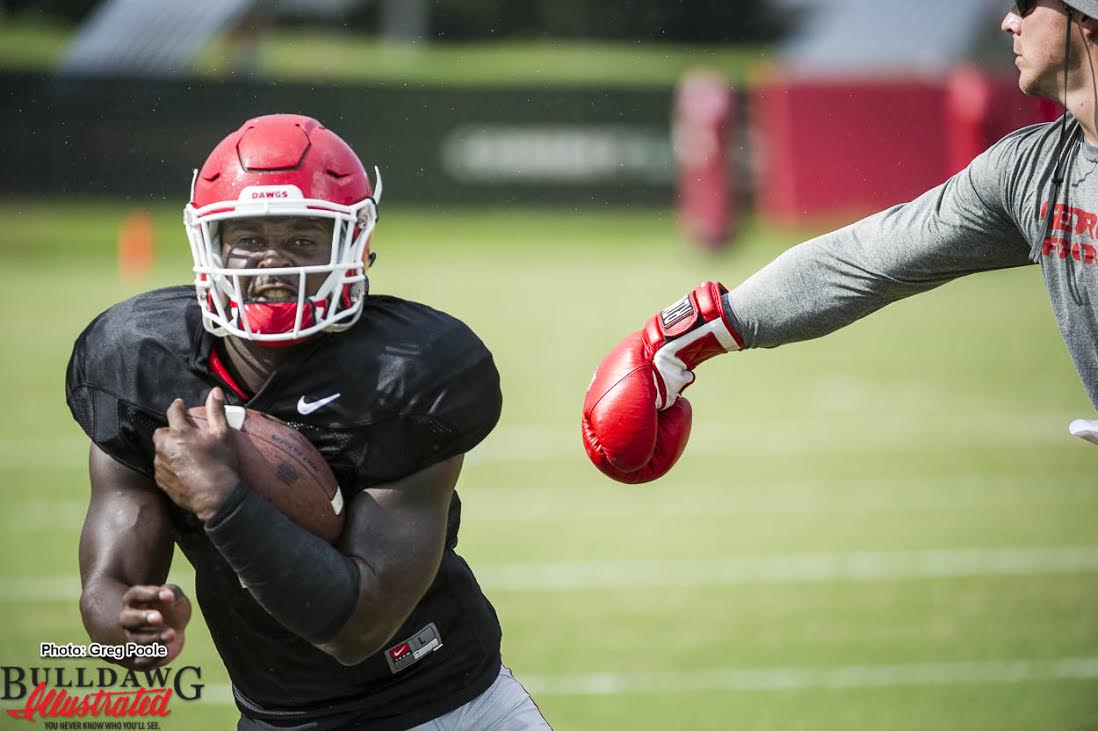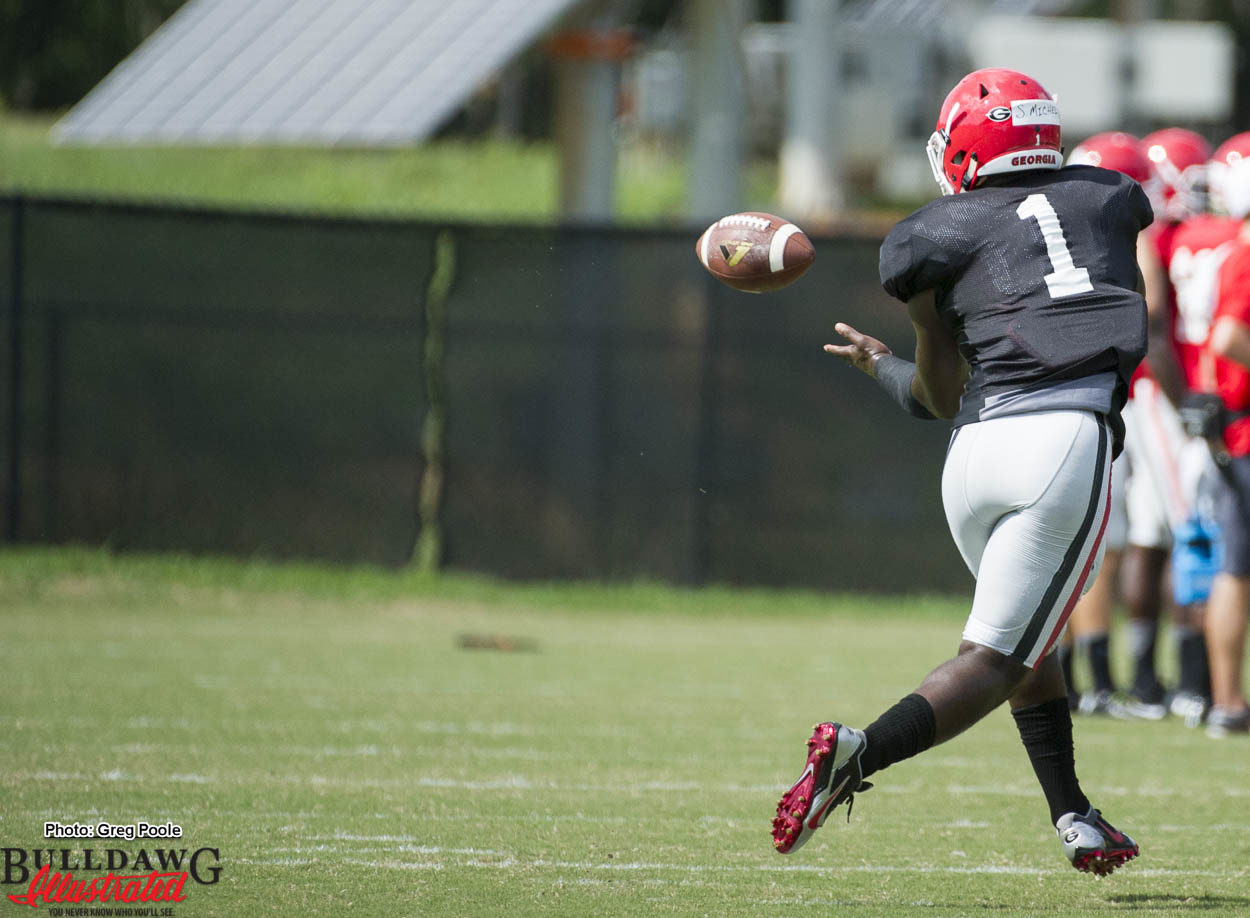 But then what about that "other running back?" Nick Chubb appears "good to go" for September 3rd. At the start of fall camp, Kirby Smart stated that Chubb had been doing everything the team had been doing with no restrictions. And we have seen that in fall camp. He was tackled for the first time since his knee injury during Georgia's first scrimmage last Saturday, and he was exposed to being tackled in yesterday's as well, which was played in less than ideal conditions. How is No.27 handling the work load in practice and the contact?


"He did a good job. He got some carries … He's doing a good job. Nicks a workhorse. He works hard at it. It was wet out there. It was tough to have a lot of speed and burst in that environment."


Coach Smart doesn't hand out praise haphazardly or often; so, for him to say Chubb is doing a good job and has been a workhorse is sweet, sweet music to Dawg fans across the land.