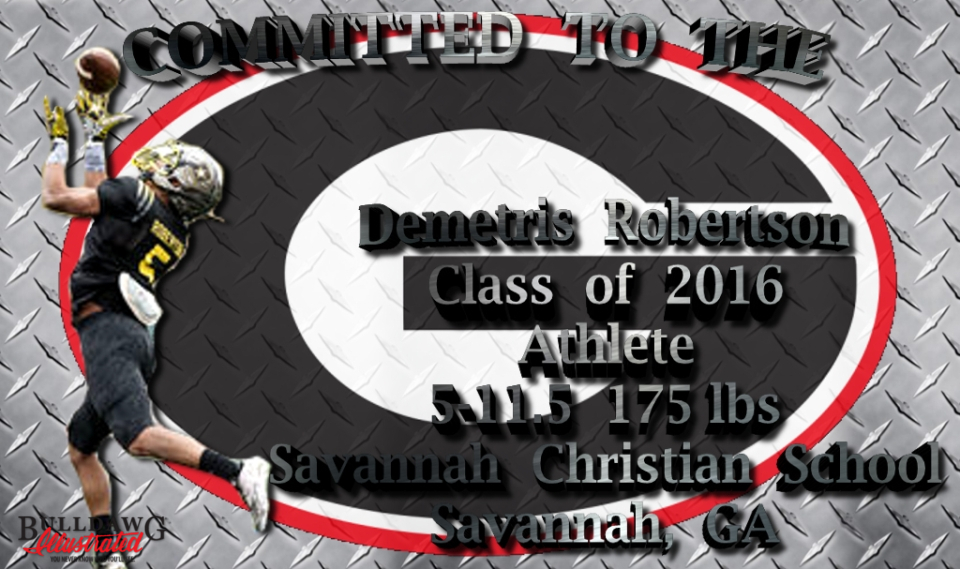 Kirby Smart did not mince words when asked at Tuesday's press conference about UGA's recruitment of Demetris Robertson.  When asked about how often the staff is in contact with Robertson, a smiling Smart said, "A lot.  A lot.  Every chance we get.  Every time we can we're recruiting as hard as we can."  Smart also stressed the academics, more specifically the engineering program and UGA's need for a receiver who can stretch the field vertically.


It was just another not so subtle recruiting pitch to Robertson.  Smart is one of those coaches that is recruiting even when he is not recruiting which is what makes him one of the strongest recruiters in the college game.  The only question left is whether the Bulldogs can seal the deal and land the #14 ranked prospect in the Nation according to 247Sports Composite Rankings.


Coach Smart knows first-hand what an elite true-freshmen playmaker can due having been on the sidelines with Alabama watching Calvin Ridley terrorize opposing defenses.  Demetris Robertson has that same talent and the same level of physical maturity that comes with being older than your typical college freshmen.  Smart does not want to see a playmaker of that ability escape the state of Georgia.

---
---