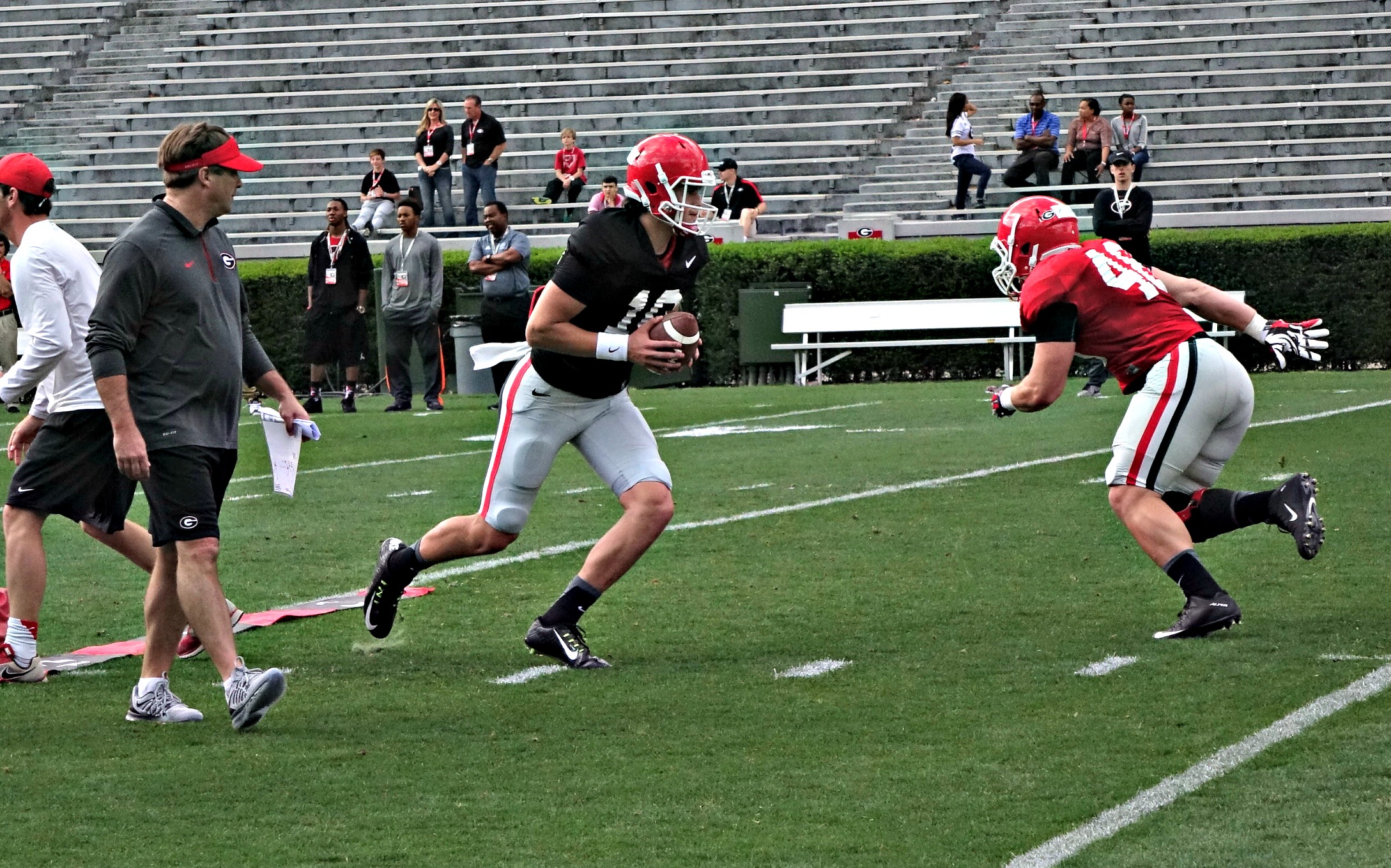 Despite the added focus of the college football world on Kirby Smart's every word at SEC Media Days, his remarks about Georgia's quarterback competition have not changed since his G-Day press conference. Much was made yesterday about one clarification Kirby injected when a questioner stated the Kirby said he would play his best quarterback in the opener against North Carlina:

"We're going to play the best player that gives us the best opportunity to win football games. And I don't know who that is – If I knew, I promise you, I would tell you, I would give you the information."



Nothing has changed – Kirby's QB message is exactly the same as in his post G-Day Q&A:





The fanbase and much of the media has developed a collective "Eason will start" mentality in the months since G-Day. Yesterday, the head coach reminded us that nothing has changed. Someone will win the job next month, but for now, the competition is on hold.