.
A couple of days ago Malcolm Mitchell and I were tagged in a tweet from something called CES Studies. Two teachers at Cherokee Elementary in Cedartown were tweeting about an interesting project that there fifth graders have undertaken.

.
CES Directed Studies on Twitter

.
Let's let the teachers tell you more about it:
Cherokee Elementary, is located in Cedartown, Georgia and is a part of a Polk School District. Our Directed Studies program was implemented beginning this year to provide extra support for struggling learners, as well as enrichment opportunities for advanced students.
.
This project began as a conversion between the Directed Studies teacher, LeAnne Huey, and the Mobile Minds Specialist, Kelly Bentley. We knew the importance of using current events to make learning more meaningful. We also knew the kids had prior knowledge of UGA football because Nick Chubb is from Cedartown, attended Cherokee Elementary, and many of them have seen him play for Cedartown High School.
.
The story of Malcolm Mitchell and his involvement with a book club came to mind, as we are both educators and huge UGA football fans. We knew the students would connect with Malcolm Mitchell and his story. The project stemmed from the CBS news story by Steve Hartman entitled "Football Star Shows you Can't Judge a Book by its Cover" Many of our Directed Studies students struggle with reading and can relate to many of Mitchell's quotes from the story about his own struggles. The Common Core Standards place a huge emphasis on a student's ability to read informational text. Therefore, pulling in a news article based on a UGA football hero who faced the same issues they are facing seemed the ideal combination.
.
College football star's novel story

.
The students have already worked on many reading and writing skills throughout this unit.
.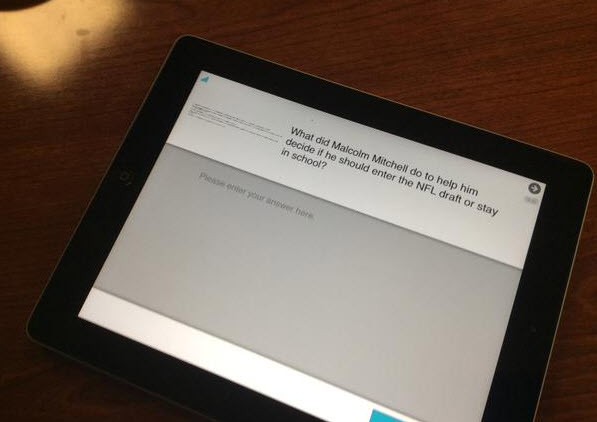 .
They began by reading the article and making connections to their lives. They created videos describing their connections using the Tellagami app. The students also found unknown words in the article, which became our focus vocabulary. One of the words was university, which sparked a conversation about how many of them had ever seen a college or university, much less a college football game. Most had not. These are only a few of the things we have done up to this point. The students are even convinced that somehow we can persuade Mitchell to come read to them! They plan to write persuasive letters in the coming days.
.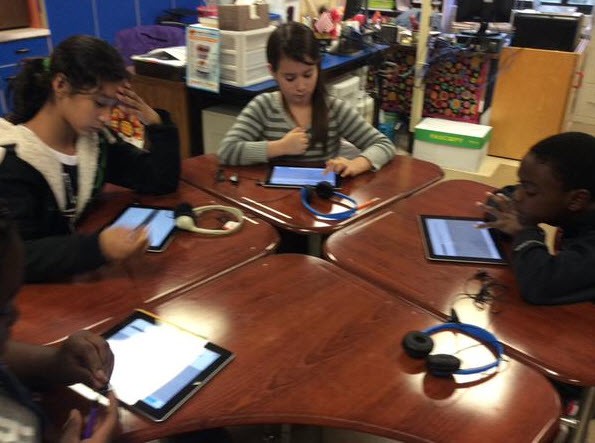 .
We are sending the link to this post to the CES Studies students so they can read about themselves this morning on their iPads. Additionally, we'll tag Malcolm in our tweets for this article.  Maybe, just maybe, ole MoneyMitch will find some time to share with some of his biggest fans.
.
In the meantime, some encouraging words to these young pups from DawgNation would be in order. Bark at them in comments, please. They will be reading this article in class today.