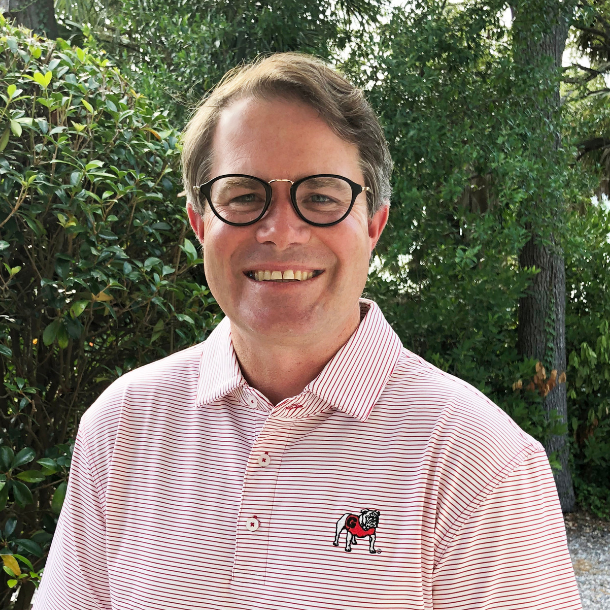 My, oh my … 2021 sure is flying by as it seems like it was just yesterday that our beloved Bulldogs were staring down a sure loss in the Chick-Fil-A Peach Bowl on New Year's Day. However, St. Simons Islander and Georgia kicker Jack Podlesny wasn't going to let his team lose to the upstart Bearcats from Cincinnati.
Podlesny from 53-yards … straight through the uprights … Happy New Year Bulldogs!!! And with that game-winning kick, the narrative for the 2021 season completely changed for all of us in the Bulldog Nation. My point is that these last four months would certainly not have been so positive.
Because of that, Podlesny was the obvious choice for this inaugural G-Day/Spring issue of BI. That's right, in our 19 years of publishing, we've never had an issue the week of the G-Day game. You'll have to talk to the owners for the reason for that … ha, ha.
Actually, BI has in fact had a Spring Issue for many years. However, previously, the issue always came out in early March just as spring practice was starting. We actually made the decision to move the issue last year, but when Covid19 hit last March, both the issue and spring drills were completely wiped out.
Needless to say, it is a real treat to bring our readers this issue for so many reasons. The biggest being that while Covid is still prevalent, so much has medically improved both in our state and country. Because of that our football team (and most other teams across the nation) has been able to safely conduct spring practice.
Hooray for King Football and for everything it brings to so many people.
And for the Bulldog Nation, the news for our teams' chances for a magical 2021 season has pretty much been all Aces. Of course, there was the very unfortunate ACL injury (at the beginning of spring practice) to stud receiver, George Pickens. It will not be easy to replace No. 1, but as Coach Smart said in a press conference after the injury was sustained, experiencing the set back so early is much easier to adjust to than if it happened either right before or during the season.
We wish nothing but the best for Pickens in his rehab and will remain optimistic that if the Georgia team does its part that No. 1 might just get back on the field for say the SEC Championship and a College Football Playoff run.
Everyone on the BI sports team has also come up all Aces for this issue. I had fun creating the idea of using GDAY as an anagram for our coverage. Blayne Gilbert nailed the G by expertly grading each position. Greg Poole dug deep for the D explaining how Coach Smart, his staff and the entire team spent much of the off-season and continued during spring drills to zero in on defining what their "why" is. The result definitely appears to have helped the team become much closer. New BI contributor Josh Hancher is a stats guru, so letting him produce two analytics graphics was a no-brainer for the A (in GDAY). Finally, our current UGA student sports intern Davis Baker completes the Y in our anagram with his excellent story on Yards after catch/contact. Great content guys, thanks so much.
Of course, Jeff Dantzler always delivers and his column on the importance of our defensive line and linebackers stepping up big in 2021 is awesome. And Hamilton Culpepper can no longer be called our Junior Journalist because he is now a freshman at Georgia. Hammy's Q&A with Georgia's new J. Reid Parker Director of Athletics, Josh Brooks should definitely put a smile on your face. Josh has hit the ground running leading the department with what is always best for Georgia!
Finally, on the sports front, don't miss Blayne's double coverage of recruiting as he updates on both the 2021 and 2022 classes.
I'm biased, but our social pages of content are just as impressive in this issue. Our Georgia Girls feature is redesigned. It looks fantastic and you will certainly enjoy learning about Gainesville designer Maggie Griffin. And in our Proust Q&A feature, we visit with current UGA Alumni Board President Brian Dill. Brian continues to give back to Georgia, which began during his college days of being a Redcoats member. Also, don't miss Cheri's Classic City Crushes, with
"Sunshine Daydreaming" being the theme for shopping options available in Athens. Finally, for the foodies out there, enjoy Athens' chef Peter Dale's tips to create party hummus.
Enjoy our inaugural G-Day/Spring issue. May it bring joy through the next few months and hopefully get you onboard for the special 2021 football season that lies ahead. Go Dawgs!!