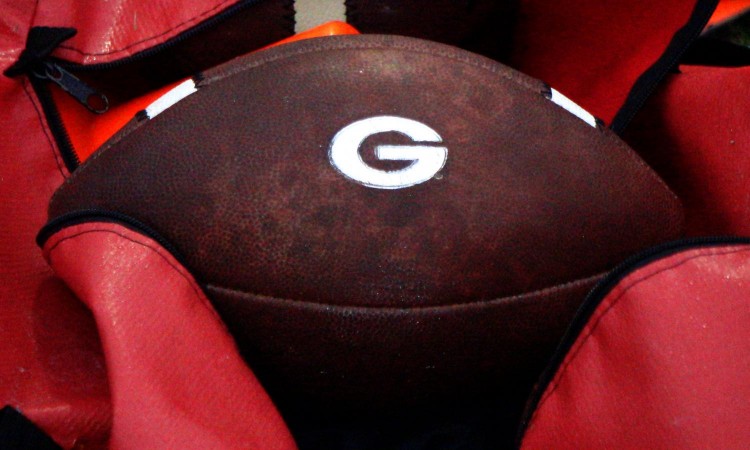 [su_spacer size="20″] The Georgia Bulldogs held a two-hour practice in full pad and 20s Wednesday as they finalize preparations for their upcoming contest with Kentucky.
"There was a little mist out there today; it was moist but rain is in the forecast so it was good to practice in that," Georgia coach Mark Richt said after the workout on the Woodruff Practice Fields.
[su_spacer size="40″] [foogallery id="69715″] [su_spacer size="40″] Georgia leads the Southeastern Conference in red zone defense as opponents have scored just 69 percent of the time when moving the football inside the 20-yard line. However, Kentucky ranks second in the SEC in red zone offense at 89 percent, scoring 17 touchdowns and seven field goals in 28 trips. Richt complimented Kentucky junior quarterback Patrick Towles. The 6-5, 240-pound signal-caller and former standout Jared Lorenzen are the only two quarterbacks in UK history to have at least 10 career rushing touchdowns and at least 20 career passing touchdowns.
"Their quarterback is an NFL prospect; he's got the tools, the size, and he's mobile for a big man," Richt said of Towles.
Then, Richt praised Bulldog quarterback Faton Bauta, who spent some time Wednesday with the scout team defense. Bauta, junior Greyson Lambert and sophomore Brice Ramsey all saw action at quarterback during Wednesday's workout.
[su_spacer size="40″]
Here is Coach Richt's post-practice press conference:
[su_spacer size="20″]
[su_spacer size="40″] "Faton asked us if he could play safety with the scout team to get them energized and help him stay in shape," Richt said. "That's leadership. So he worked a bit at safety and then would come running over and take some reps at quarterback."
The Bulldogs (5-3, 3-3 SEC) play host to the Wildcats (4-4, 2-4 SEC) Saturday in Sanford Stadium, and the game will kick off at 12:01 p.m. The SEC Network will televise the contest, and the broadcast team will feature Dave Neal (play-by-play), Matt Stinchcomb (analyst) and Kayce Smith (sidelines).
[su_spacer size="60″]