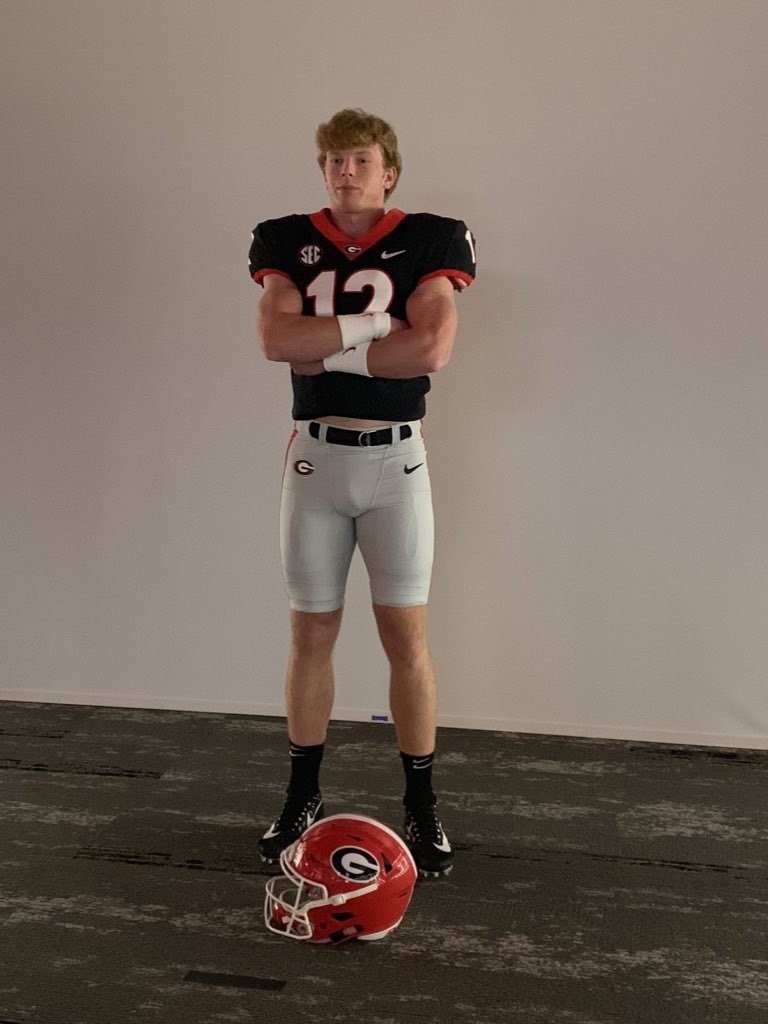 The Bulldogs received their third verbal of the 2021 recruiting class when Prince Avenue Christian quarterback Brock Vandagriff announced his decision to commit to the University of Georgia on Tuesday.
He joins Woodstock High School athlete David Daniel and West Forsyth High School offensive lineman Jared Wilson in Georiga's 2021 list of commitments so far.
Vandagriff was a one time Oklahoma commit but decided to reopen up his recruitment and de-committed from the Sooners on New Year's Day.
The junior from just down the road is coming off an unofficial visit to UGA over the weekend on Saturday that saw the Dawgs host a slew of 2021 prospects.
Brock also visited UGA last spring.
At 6-foot-3 and 199 lbs, Vandagriff is rated a five-star prospect by 247Sports, the No. 1 prostyle-QB, the No. 1 player from the state of Georgia, and one of the top-25 recruits overall nationally for the 2021 recruiting class. Rivals also rates Vandagriff a five-star prospect and the No. 1 prostyle-QB while ESPN has him as a four-star.
But regardless of his star rating, Brock is a talented athlete that can sling the ball around. Vandagriff ran a 4.69-second forty time at The Opening Regionals last spring in April. In addition to football, he plays on Prince Avenue's varsity basketball team and competes in track and field.
In three seasons at Prince Avenue, Vandagriff has thrown for over 5,928 yards and 61 touchdowns to just 10 interceptions in 34 games, completing 357 of 532 pass attempts (67.1%). He also hurts opposing defenses with his legs having rushed 1,393 yards and 32 touchdowns on 205 carries. As a freshman, Vandagriff caught 35 passes for 472 yards and 4 touchdowns.
You can watch Brock Vandagriff's latest highlights by clicking on the videos below.
Brock Vandagriff '21 Jr